Play your game
Masters 2022: Collin Morikawa has a pretty counterintuitive secret to playing Augusta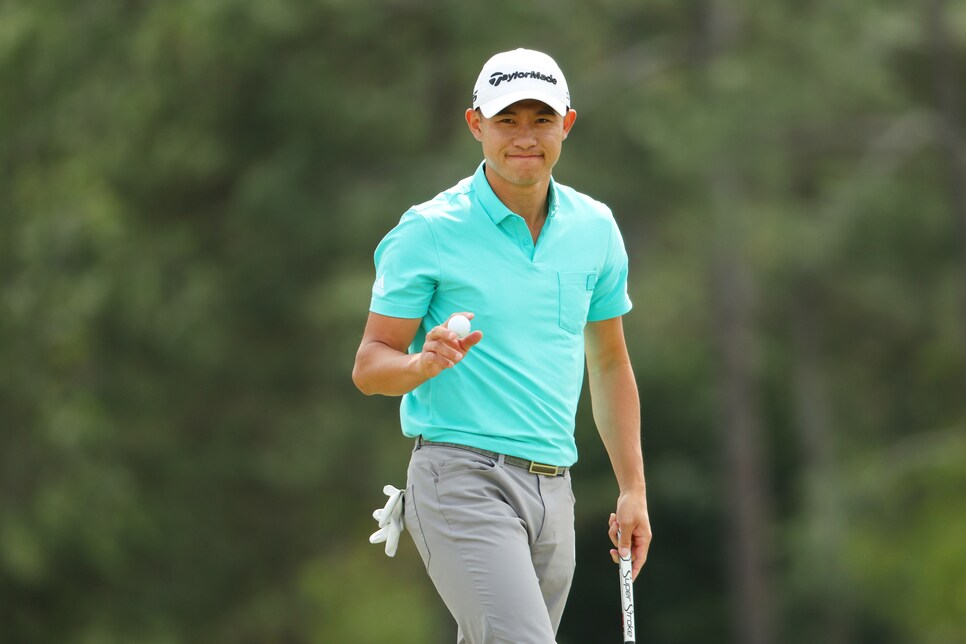 AUGUSTA, Ga. — Collin Morikawa isn't big on golf history, but it's sort of unavoidable around these parts. Every inch of Augusta National has been dissected by the game's greats, and they seem to agree on a few core tenets: You need to hit a draw on 2, 7, 9, 10, 13 and 17.
Will Zalatoris hit almost exclusively cuts off tees at last year's Masters, his first, and fell one shot short of a playoff. And Collin Morikawa's in prime position at the halfway point of this Masters after he snuck in a two-under 70 before the wind really starting pumping on Friday afternoon. The world No. 3 entered this week set on ignoring whatever he'd heard from Nicklaus or Crenshaw or Woods and trusting the game that brought him six PGA Tour wins and two major championships before turning 25.
"In a small package, [my strategy] is just really hitting cuts and hitting fairways," he said Monday. "That's as simple as it gets. Those are my strengths. Irons are my strength. How do I stick to that?
"I remember when I came in November, other than on Nos. 1 and 2, I tried hitting a draw for no reason. You don't have to hit a draw. No. 3, I tried hitting a draw, which makes no sense. On 5, I played it out right, on 7, I tried to hit a draw, on 9 I tried to hit—that's more draws than I hit the entire year off tee shots, right.
"And really 10 and 13 are the only ones I need to move right-to-left. The other ones I can neutralize it and have it maybe fade a little bit less. But that was my issue. I've slowly worked my way out to where now I can just show up and feel comfortable on what tee shots, I need to hit actual draws versus let's hit it a little straight to a five-yard cut."
He hit plenty of five-yard cuts on Friday—including on the seventh (par) and ninth holes (birdie)—and dead straight balls. A past generation called those Faldo Draws; perhaps it's time to pass the torch. Collin Draws. He'll be riding them through the weekend, where he'll start the last 36 holes at one under and just a handful of shots off the lead.
"I think my issue was I listened to everyone else rather than trusting myself on how to play this golf course," he said Friday. "That's the hardest thing is that you hear all these things about this course, and you really don't know how to play it until you actually show up, and I just thought I could listen to everyone and play that type of game, but I've been feeling comfortable over a lot of tee shots, which is a big part out here, and then just kind of making my way through."
It worked at TPC Harding Park and Royal St. George's, so why not Augusta?
MORE MASTERS 2022 STORIES FROM GOLF DIGEST