Masters
Masters 2022: Collin Morikawa sounds excited about his new approach to playing Augusta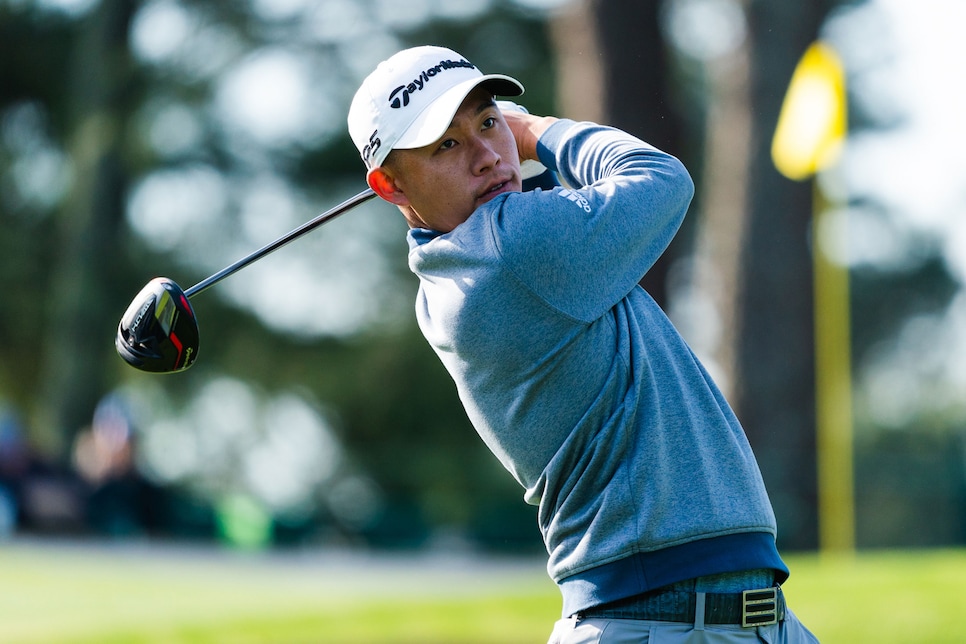 AUGUSTA, Ga. — It's not quite accurate—or fair—to say that Collin Morikawa squandered his first two starts in the Masters Tournament. Call it a learning experience, which is not unusual for players previously uninitiated at Augusta National Golf Club. But in Morikawa's case, his education was concentrated not in how to play the course but how not to play it.
Morikawa, just 25 and in his third pro season, certainly has proven to be a fast learner on major-championship layouts. He has a PGA Championship victory at Harding Park in San Francisco in 2020 and last year's Open Championship triumph at Royal St. George's among five PGA Tour wins to prove it. But it took eight frustrating rounds to inform him of the error of his ways in the Masters, where he finished T-44 in his debut in the fall of 2020 and T-18 last April.
In his words, he needed to stop engaging in self-induced "uncomfortable" feelings from hole to hole. He needed to stop trying to be a different golfer than the one who had found almost immediate success on tour.
"I need to play my game," he said rather simply during his Monday press conference at Augusta National. "You hear how much you need to hit draws, and you have to hit it high and you have to do certain things. But that's what I did wrong the past two years. Pretty much my week prep two years ago and last year was, 'How do I hit a draw? How do I hit a high draw. How do I do this?'
"This year was a little different. This year, I just made sure everything was finely tuned and I go out there and figure out how to play the course to my strengths. And that's the biggest thing that I've learned, I think, overall."
Morikawa, who has six top-10 finishes in seven starts during the 2021-22 season, came to this epiphany after realizing how many shots he had squandered thus far at Augusta. He is not comfortable hitting a draw. He plays a fade—and effectively, too. He has yet to be in contention in the Masters, he said, because of poor shot selection.
"In a small package, it's just really hitting cuts and hitting fairways," he said of the core attributes of his game. "That's as simple as it gets. Those are my strengths. Irons are my strength. How do I stick to that? … When you're over a shot and you want to hit a fairway, and I can play it to my strength, why not?"
What's ironic about Morikawa's change in mindset is that he came to Augusta having heard about the kind of ball flight he would need here to succeed. And yet—here's the irony—the youngster from California isn't one to steep himself in golf history.
He's a bit sheepish about his lack of knowledge about the game's past. "History goes in one ear and comes out the other," he admitted. During his practice round on Monday, his caddie, J.J. Jakovic, asked Morikawa on 18 if he wanted to try the putt that won Mark O'Meara the 1998 Masters. Morikawa had just spend time with O'Meara last week and considers him a friend. "I was like, 'What putt?' I had no clue which putt he had to win the Masters," the reigning Open champion said.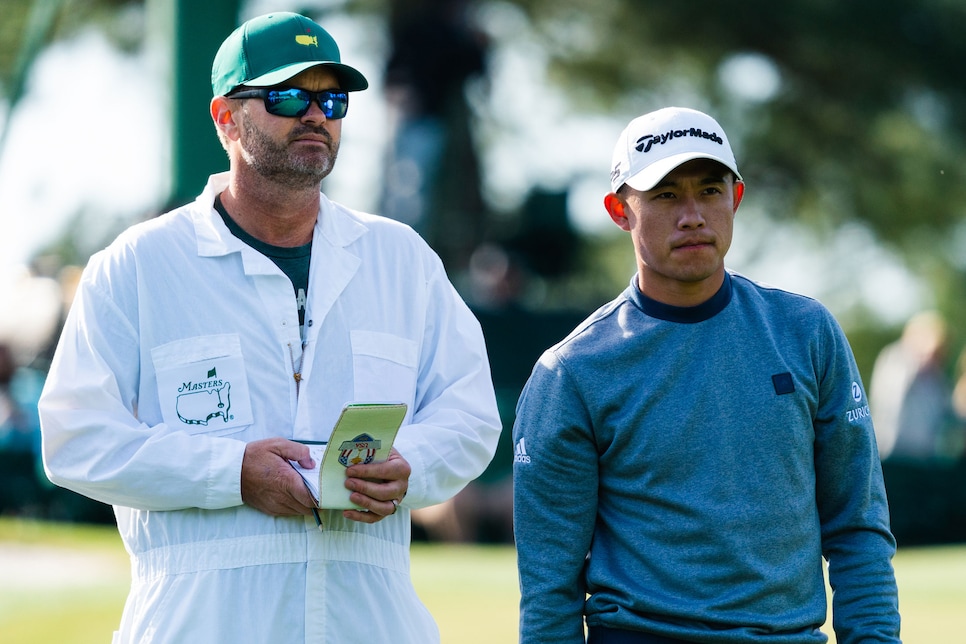 Working with his caddie J.J. Jakovic on Monday, Morikawa is making sure to hit shots more suited to his own game.
JD Cuban
OK, so not everyone is Ben Crenshaw. But Morikawa's interest in the game is, nonetheless, full throttle.
"Things just don't stick in my head," he said with a wide smile. "Like, yeah, I don't know, it's not like I don't respect it. And don't take it the wrong way, like, I respect the sport fully. I just want to win. I want to be out here. I want to make history. … I just love playing the game. For me, history, it's something that I respect everything that has been in the past and I want to learn from those guys, I love seeing it.
"I don't know, maybe I have other things taking up space in my head."
Things like figuring out what it will take to win this week. Things like making history.
More Masters 2022 stories from Golf Digest