Wet Weather Awaits
Masters 2021: The latest weather forecast could change the entire complexion of the tournament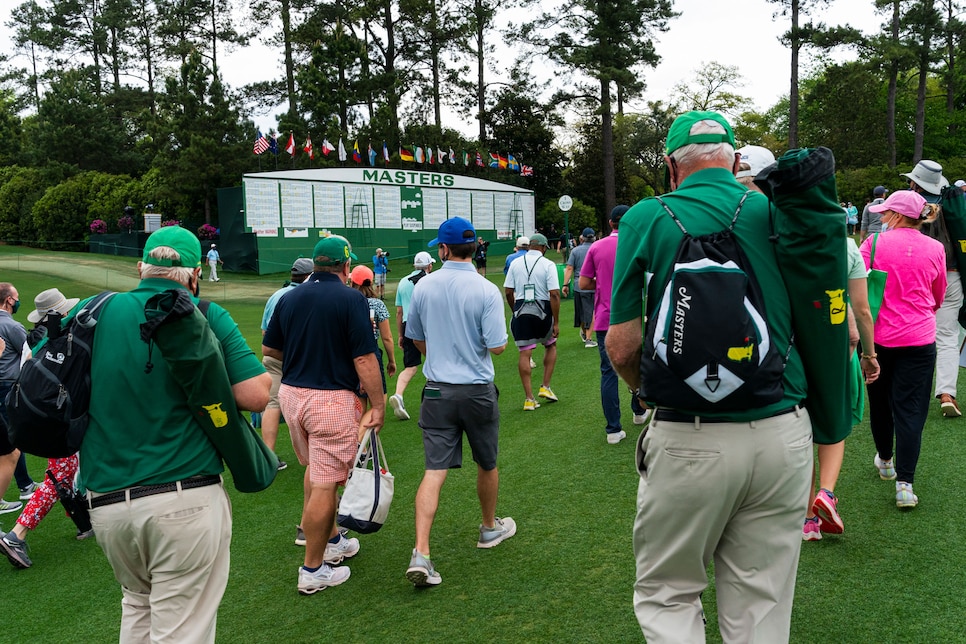 Augusta National proved to be a head-scratching, shoulder-slumping, mutter-under-your breath kind of golf course on Thursday, with the field posting a collective 74.5 stroke average on Day 1 of the Masters (compared to 71.41 last November). The high number is thanks largely to dry weather over the previous several days allowing fairways and greens to firm up well beyond what was seen in last year's one-off fall Masters, or in recent April editions at Augusta.
It got a little easier on Friday, cloud cover keeping the ground from firming up even more. But for those players still trying to figure out the difficult course conditions, Mother Nature looks like she's going to get involved on Saturday.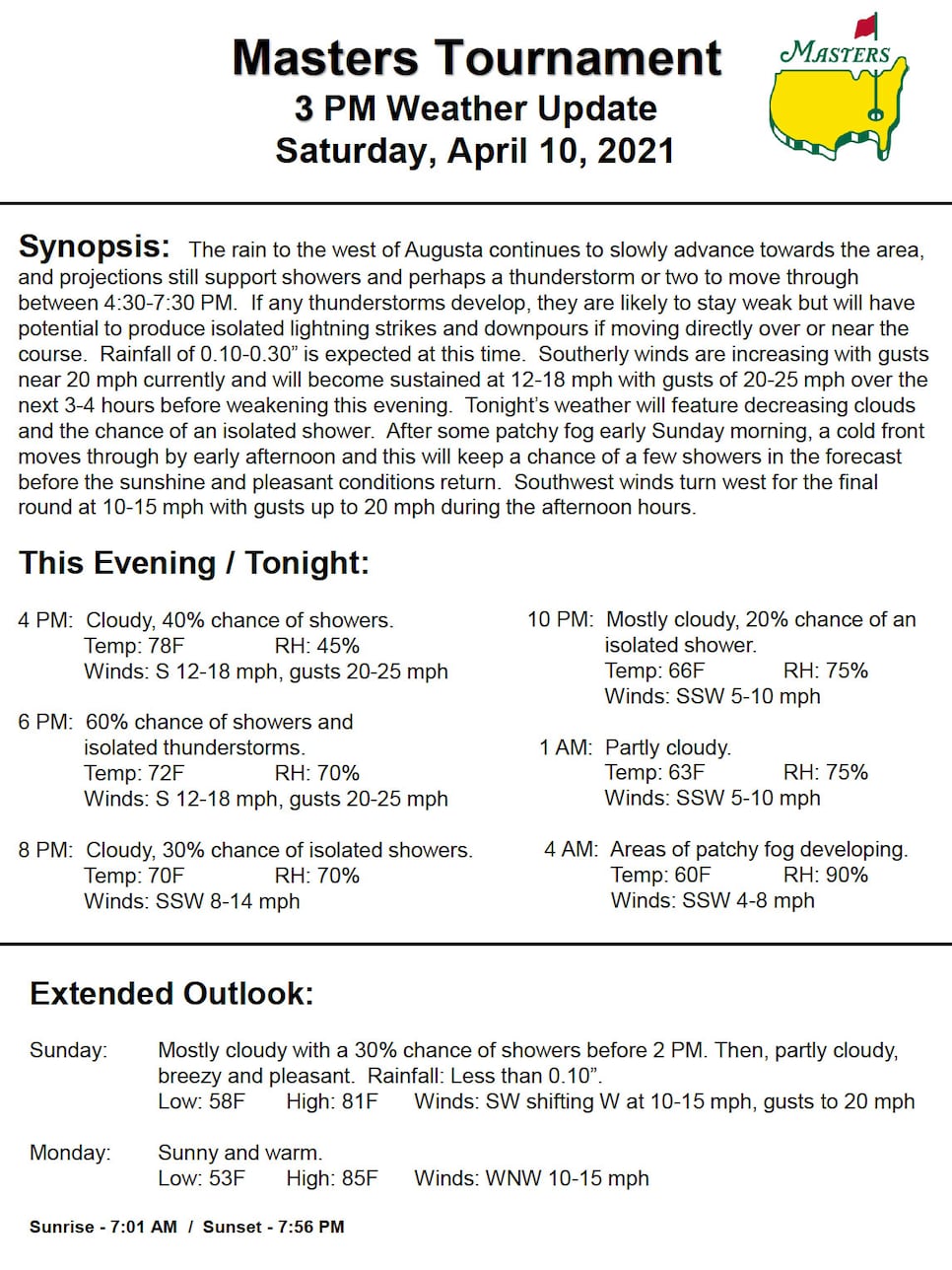 Sure enough, just before 4 p.m. during Saturday's third round, a storm cell came through and caused officials to suspend play as the final group was playing the seventh hole. The delay lasted roughly 90 minutes, with players back out after 5 p.m. When they returned, windy conditions that were starting to pick up before the delay had calmed down. And with the brief rain that came through, the greens became more receptive to approach shots and potentially setting up more birdie opportunities.
Wet weather and the Masters are often synonymous. According to club records, rain/weather has impacted play during the tournament 45 times in 84 editions of the event. Since 2000, it's happened 11 times, including the last two years. Last November, Thursday rain delayed the start of play by almost three hours, forcing the first round to carry over into Friday and the second round to spill into the weekend. In 2019, thunderstorms in the area delayed play during Friday's second round, and the threat of inclement weather on Sunday caused tournament officials to move up tee times and play a two-tee start ahead of Tiger Woods' memorable victory run.