The Masters
Masters 2021: Rory McIlroy nails father with errant approach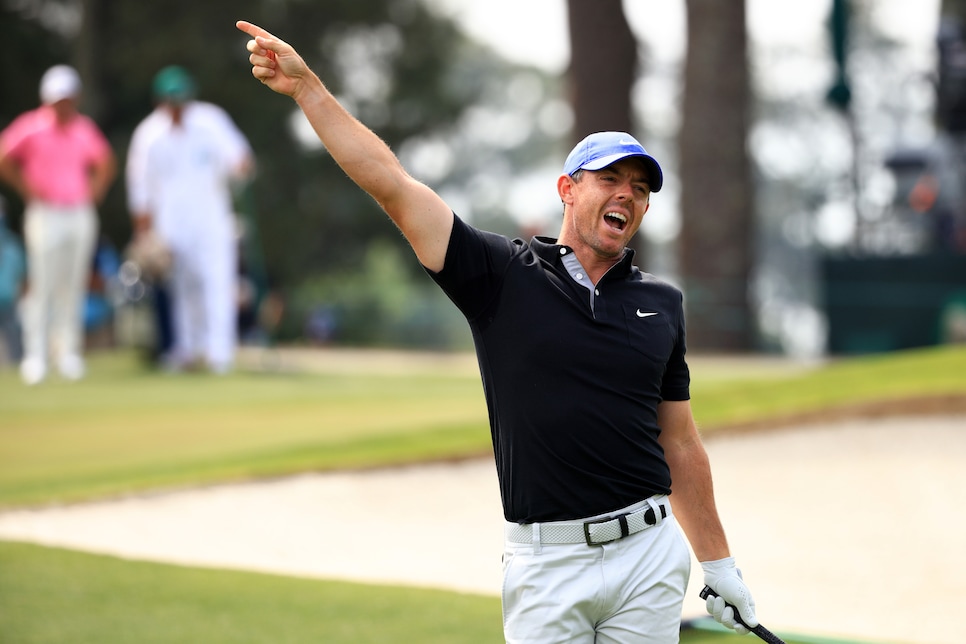 Rory McIlroy is coming out on the business end of Augusta National in Round 1. So is his pops.
Despite needing this event to complete the career Grand Slam, McIlroy entered this Masters without his usual fanfare, his game a bit of a mess after his pursuit of increased swing speed went awry. Speaking to the media earlier this week, McIlroy admitted his own expectations were subdued. "Yeah, look, I'm trying to view what I'm doing with my golf game on a—I'm trying to see the big picture here," McIlroy said. "I'm not all focused on … I'm obviously focused on this week, but it's bigger than that. It's a journey, right, and it's a journey to try to get back to playing the game the way I know that I can play the game. So obviously this week is very important, but I'm still looking beyond that. I'm just at the start of a journey here that I know will get me back to where I want to be."
Mind you, it wasn't as if McIlroy was totally in the wilderness, posting fairly recent top-10 finishes at the WGC-Workday and Arnold Palmer Invitational. However, while there is plenty of tournament left, it is getting late early for the Ulsterman, as McIlroy toured the front in 39 strokes Thursday and is five over through 14 holes. Making matters worse? McIlroy's approach at the par-4 seventh sailed to the right and sniped his father Gerry in the back of the leg.
That is some tough love. Luckily Gerry took it like a champ:
As Rory mentioned, his game remains a work in progress. And part of that work will require an apology at the end of his round.