News
Masters 2020: How CBS is preparing to broadcast this tournament unlike any other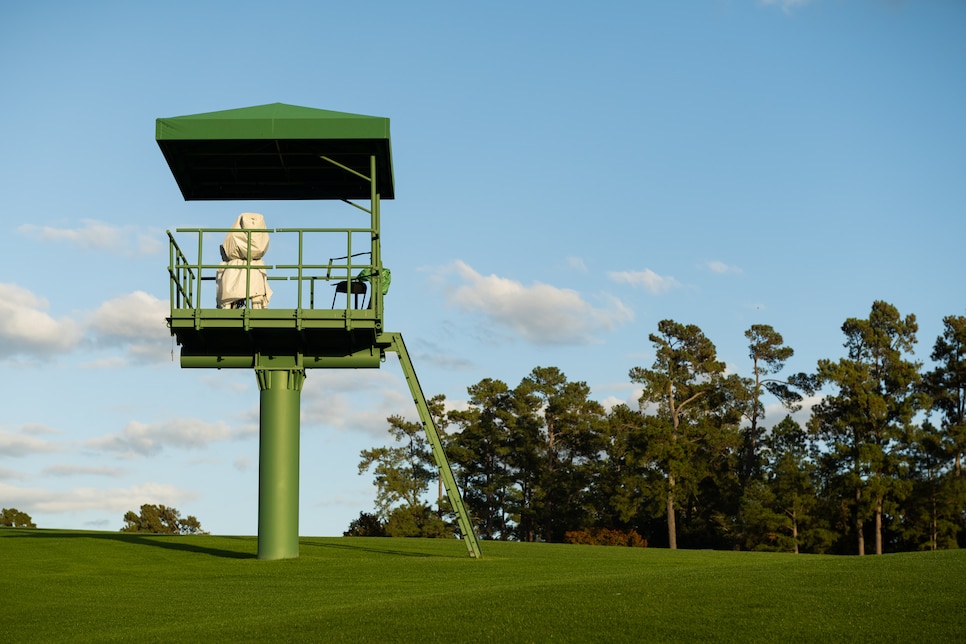 "We have a lot of momentum at CBS Sports with respect to golf and the Masters," said Sean McManus, chairman of CBS Sports, which is broadcasting the Masters for the 65th consecutive year.
Of course, this will be a different Masters with an overseeded golf course, no patrons, no roars, no blooming azaleas, no more 10-shot rule for the cutline, and a mid-afternoon finish on Sunday. So, therefore, coverage will be different, too. Which isn't necessarily a bad thing.
"I think the tournament will still have all the tradition and the feel of the specialness of Augusta National," McManus said. "We'll have an opportunity to show the course in a different way. And I think the curiosity factor is going to guarantee that a lot of people tune in to watch the coverage. Unless you've had the good fortune to visit the tournament or play the course, not many people have really seen it other than the second week of April. So how can you not be curious and how can you not be excited to see the Masters played under different circumstances?"
Lance Barrow, lead producer of golf, will sit in the big chair one last time for the network. Barrow, 65, succeeded legendary Frank Chirkinian in 1997, which happens to be a rather important and historic Masters—Woods' first of five victories at Augusta. On the eve of the tournament, Barrow still was formulating final plans for where to position some cameras to bring fresh vistas of a layout so familiar to millions.
He has plenty of ideas. But he isn't sure which ones viewers will end up seeing. "We're going to have a full-blown rehearsal [today] to see what kind of camera angles we might see," Barrow said. "No ropes, no grandstands … we might come up with three different camera angles or we could come up with 150.
"You know, you might see Amen Corner just like you've seen it all these years," he continued. "And then we might find that on the weekend we get a great shot up in the flower bed behind the 12th hole that we might not have been able to do it in the spring. I'm hoping that we come up with a lot of different camera angles that we won't only have this week, but also maybe in coming years that we can incorporate into our production."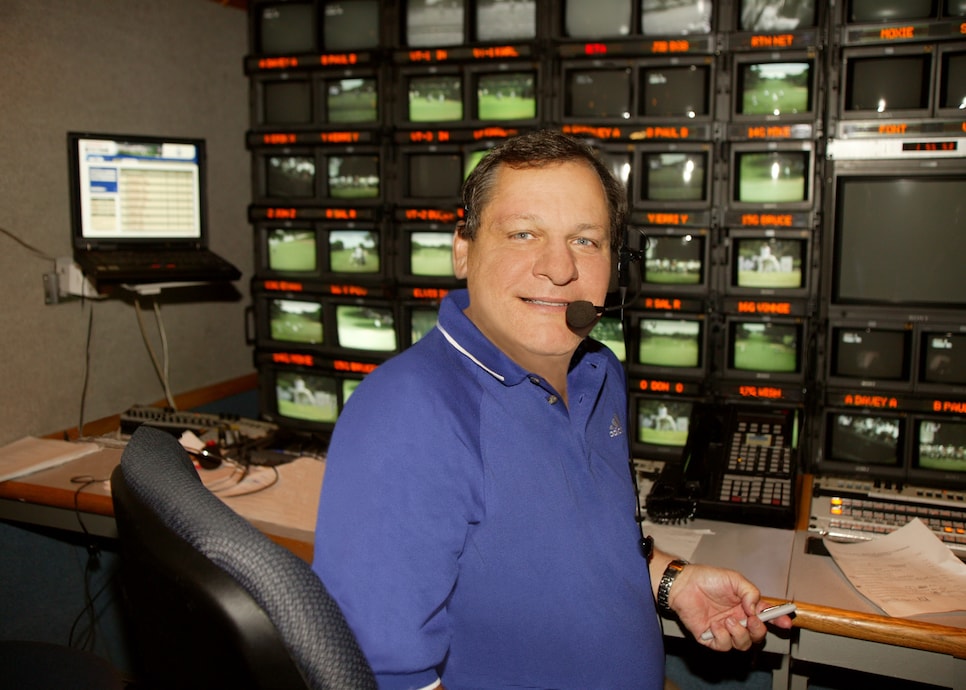 Lance Barrow will step down as lead CBS producer, a role he's owned since 1997, after this week's Masters Tournament.
Courtesy of CBS Sports
In a way, a November Masters, the last major of the year, is a just dessert of sorts for CBS, which went to great lengths to complete its run of 11 straight tournament broadcasts starting in June in Fort Worth at the Charles Schwab Challenge and running through the first FedEx Cup playoff event, the Northern Trust in Boston.
According to McManus, the network conducted more than 2,000 coronavirus screenings that resulted in just two positive results during that 11-week run. "And it was just amazing with all of the redundancy we had and the backup crews on site and a backup crew in Stanford, Conn., and all the precautions we took," he said.
Yeah, about those backup crews. CBS took the extraordinary step of sending a second production crew to each tournament site that remained sequestered at a nearby hotel in case illness or positive tests racked the primary team. A third backup crew remained ready at a remote studio in Connecticut in case the second unit went down. It was an expensive proposition. It stretched resources, both financial and human.
"I really want to get this across," McManus said. "The fact that I think across the board, whether it was on-air talent or our production, that we did a pretty amazing job under the most difficult circumstances. Our sales were good. Ratings were good. People had a strong appetite for live sports, so we were under enormous pressure."
This week, the same protocols and plans are in place. But, of course, Barrow has done everything necessary to stay healthy and ensure he remains in the chair through Sunday to produce his 24th Masters and work his 44th overall.
Nothing like taking a final bow on golf's best stage in one of the most intriguing Masters of our lifetime.
"Whether it's April or November or any other time of the year, if you get to work the Masters, it's a blessing," he said. "I've said this from Day 1: I can't wait to get here, and I'm sad when I leave. In a way this feels surreal, but we all are going to enjoy doing the broadcast and telling the story of someone winning a green jacket come Sunday afternoon. Just like any other year."
Even in a year unlike any other.
MORE MASTERS 2020 PREVIEW CONTENT FROM GOLF DIGEST: