News
Masters 2020: If this week's winner is a first-time major champ, here are the best bets to pull it off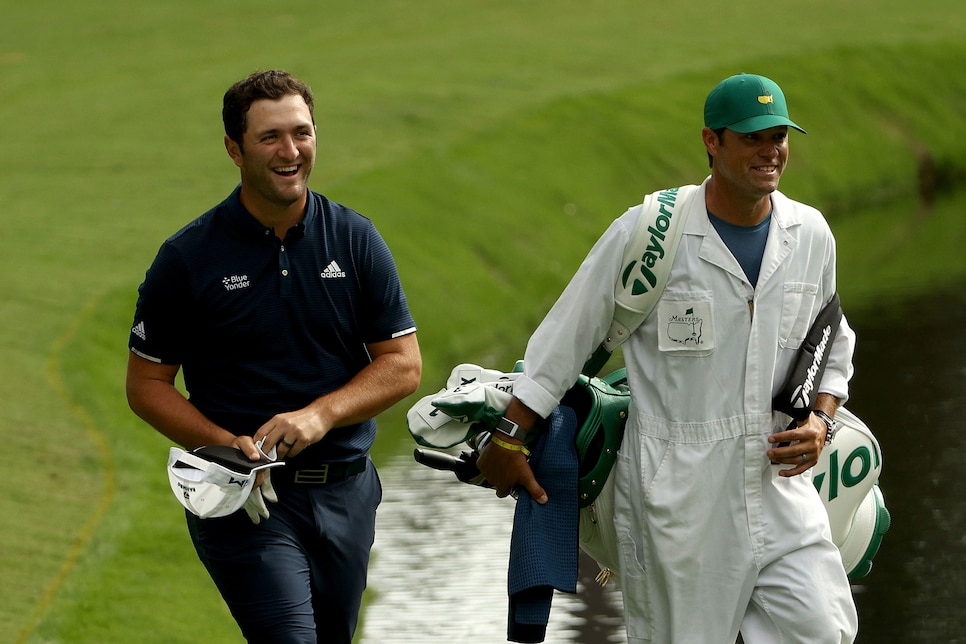 Jon Rahm has played well in Masters past, hinting that he could be the latest first-time green jacket winner this week.
Patrick Smith
Conventional wisdom would say that the Masters rewards experience above all else. I myself have indulged in this wisdom as recently as, um, Monday. It's the only major played on the same course every year, so you'd expect that the longer a given player has been around, and the more Sunday pressure he's experienced, the better his odds of winning. Plus, certain guys are just going to play well at Augusta National year in and year out (we call them the lucky ones).
There's even some great stats to back this up. Let's start with the fact no player has won in his rookie Masters appearance since Fuzzy Zoeller in 1979. That's 40 years of futility! And how about this one: 31 Masters have been won by a player who already held at least one green jacket. That compares to 32 previous winners at the U.S. Open, and 30 at the PGA Championship. The numbers look similar, until you remember that the Masters is 40 years younger than the U.S. Open, and 20 years younger than the PGA. (For the record, the earliest days of the Open Championship skew their numbers, but if you throw out the 1800s, their numbers lag behind the Masters, too.)
Clearly, certain guys love this track.
However—and this is a big however—four of the last five Masters winners, and seven of the last nine, have won their first major at Augusta. Not just their first Masters, but their first major of any kind. Tiger in 2019 is one of the obvious exceptions (I think he had won a few already), but before him, it was Patrick Reed, Sergio Garcia, Danny Willett, and Jordan Spieth, all of them capturing their maiden major title. Granted, they had experience in the tournament, but none had experience taking home the biggest prize. Their success is a relatively recent phenomenon; thanks to Tiger and Phil Mickelson and a few others, the 1990s and 2000s were filled with "familiar" winners. From 1990 through 2010, only nine players total won their first major at the Masters, which is obviously a much slower rate than we've seen in the past decade.
Turns out, Augusta in the modern age isn't quite as hostile to the major-less hordes as we imagined. Plus, in pandemic times, with the lack of crowds and the mellow atmosphere, some argue that it's easier than ever for inexperienced players to win a big tournament. The two major champions in the COVID era are first-timers Collin Morikawa and Bryson DeChambeau. If you're playing the percentages, there's a good-to-very-good chance we'll see another first-timer slip on the green jacket in 2020.
Who will it be? By my count, there are 59 non-major winners in the field of 92 (which is comprehensively ranked here), and among that group, there is a holy trinity of real contenders, followed by three guys who have a legitimate shot, but who you wouldn't stake with your life savings. First, though, there are a few I'm counting out (Warning: I have been known to get a prediction or two wrong).
Rickie Fowler: Not only is his form bad, but for whatever reason, the longer he goes without winning a major, the less I believe that he ever will.
Tony Finau: Incredible game, but he clearly struggles under pressure. Hard to imagine him keeping it together on Sunday at the Masters, crowds or no crowds.
Matthew Fitzpatrick: Got himself a bad case of Bryson Envy.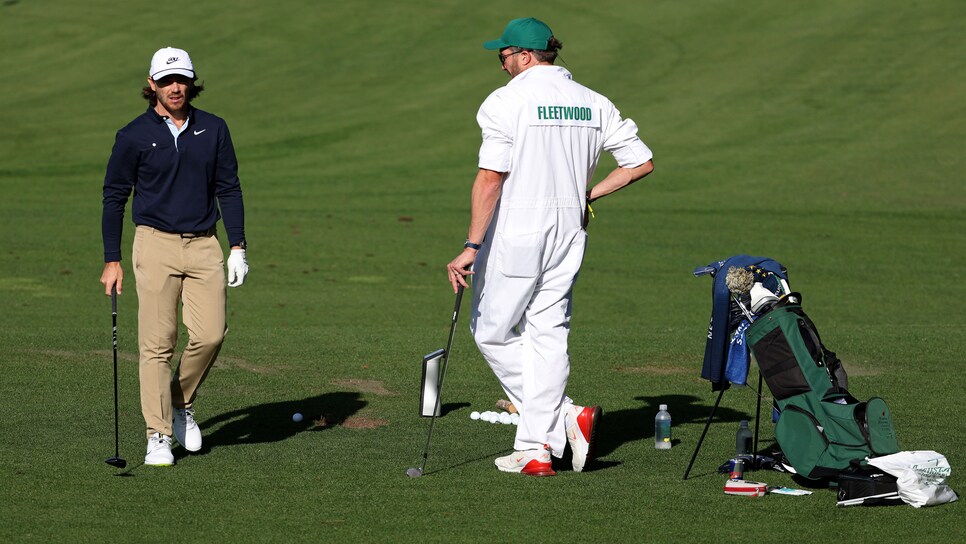 Tommy Fleetwood and caddie Ian Finnis warm up on the range during Monday's practice round.
Jamie Squire
Tommy Fleetwood: It's early in his career yet, but he already seems to have that Westwood/Poulter/Montgomerie vibe of guys who will be excellent for a very long time, are absolutely demons in Ryder Cups but never win a major.
Tyrrell Hatton: He's my favorite of the longer shots, and not just because he broke through at Bay Hill in March a week before COVID rocked the world. That plays a part, since a history of winning always serves a player well at the Masters, but the more important element to me is his form. Since a missed cut at the U.S. Open, he's finished top 10 in three of his four starts, including a win in Europe at the BMW PGA Championship and a T-7 at last weekend's Houston Open (where he improved each round). He'll be playing great golf, and there's something about this guy that just screams "major champion." The big worry is that he's never played particularly well at Augusta.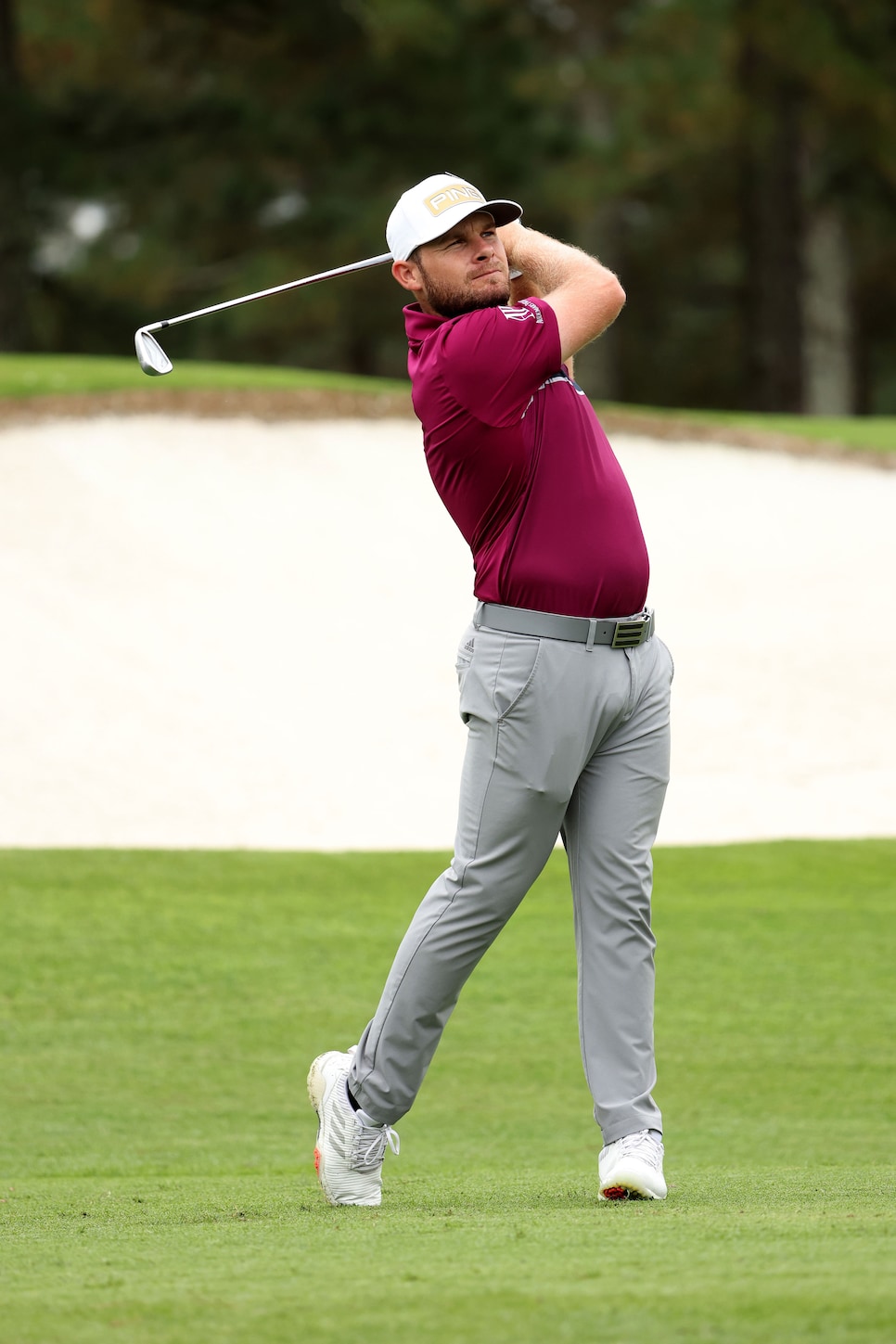 Tyrrell Hatton's form of late has him among many people's sneaky picks to win this week.
Jamie Squire
Scottie Scheffler: Both major winners so far in 2020 have been guys I've written mini-profiles on, and, well, look what we have here. But even if I lack the power to bless any player who talks to me with great success, Scheffler was absolutely scorching at the end of the 2019-'20 season, and the numbers show he was unlucky not to get a win. On the flip side, he seems to have cooled off a bit this fall, and he's also a Masters rookie. Again, Fuzzy Zoeller. Again, 1979.
Matthew Wolff: Putting my special feelings for Hatton aside, Wolff should probably be at the top of this group. His last two events have been shaky, but before that he finished second alone at the U.S. Open and reached a playoff at the Shriners. The man is a gamer.
Patrick Cantlay: He was so good in 2019-'20 without breaking through that I predicted he'd win a fall event, and that came true at the Zozo Championship (at least I got something right). His play has been so steady for so long, while occasionally touching the spectacular, that I'd almost be surprised if he finished outside the top 10. It's worth noting that he's coming off a T-9 last year and momentarily held the lead on Sunday. That's some quality experienced gained.
Xander Schauffele: He's got almost everything—recent form, a great finish at last year's Masters (T-2), a near-win in the fall. Remarkably, he's finished top 10 in seven of his 13 major appearances, with only one missed cut to show. At 27, it's a safe bet that he's going to have at least one major before his 30th birthday (well, as safe as golf bets come, anyway). His whole game is a marvel, and the last step is ringing that major bell.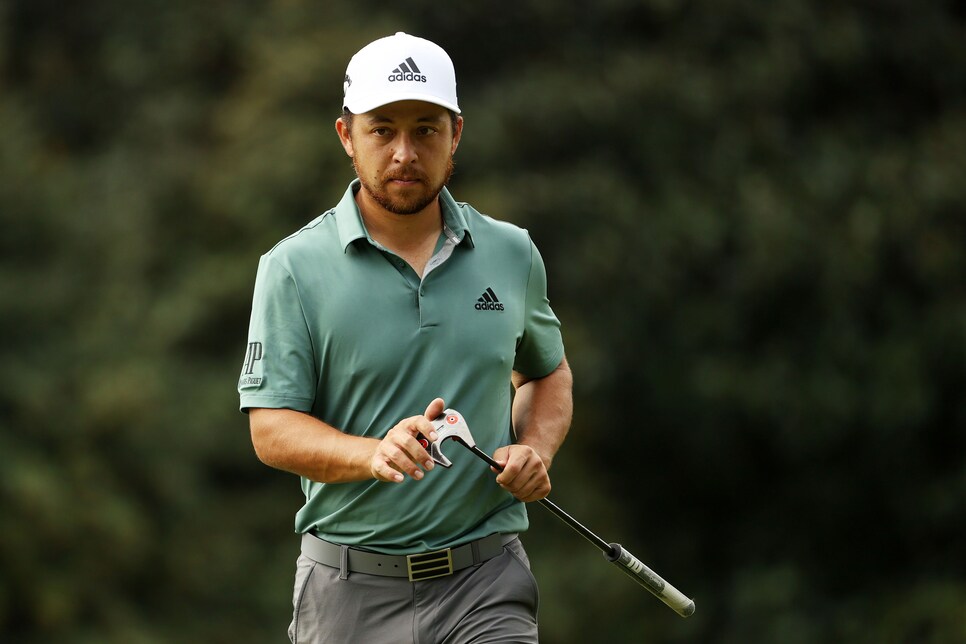 Seven top-10 finishes in 13 major starts has many thinking a win is coming soon for Xander Schauffele.
Patrick Smith
Jon Rahm: The best of the group. Anyone who can win the punishing way he did at the Memorial, and follow that up by torching the BMW with a 66-64 weekend to stun Dustin Johnson, can win absolutely anywhere. Two top 10s in his last two Masters speak very well for him, and he's clearly got toughness to spare as long as he can keep his anger in check. The major breakthrough is coming for Rahm, and it's coming soon. Of the major-less contenders in Augusta this week, he's the one most likely to be standing with Tiger in Butler Cabin at the end.