News
Masters 2020: This Masters champ was actually buried in his green jacket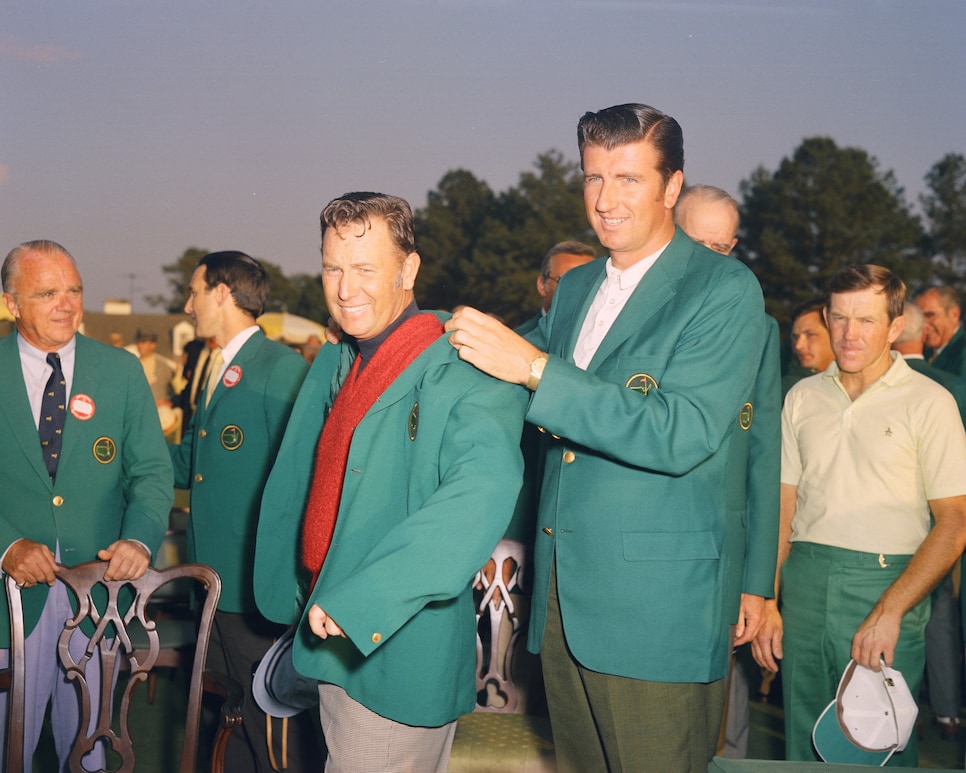 George Archer presents Billy Casper with a green jacket after the 1970 Masters.
Augusta National
Billy Casper only won the Masters once during his illustrious career, but there's a good chance no one has spent more time wearing the green jacket. That's because the Hall-of-Famer took his favorite garment to his grave.
This piece of Masters trivia comes courtesy of the Augusta Chronicle, which ran a Tuesday piece on Casper being buried in the coveted coat. According to the story, Casper's wife, Shirley, had to get special permission from Augusta National when her husband died at 83 in February 2015.
Masters winners and Augusta National members are normally forbidden from taking their green jackets off the premises unless they are the reigning champion. Which is why Tiger Woods won't be able to keep having putting contests for it with his son unless he wins again this week.
But having a past champ take one to his grave seems like a fitting sendoff, emphasis on the fitting.
Casper won the 1970 Masters in extra holes over good friend Gene Littler. Casper, who won 51 PGA Tour titles including three majors, shot 69 to Littler's 74 in what turned out to be the last 18-hole playoff in tournament history. Littler never won the Masters, but he did win 29 PGA Tour titles, including the 1961 U.S. Open.
According to Shirley Casper, the two families never discussed Casper's Masters triumph when they got together. But clearly, it meant the world to her husband.
"About eight feet from our bed hangs a portrait of Bill in his green jacket," she told the Chronicle.
And six feet under, he will remain in it for eternity.