Memorial Tournament
PGA Tour players jumping to LIV weigh in about bigger money and better schedules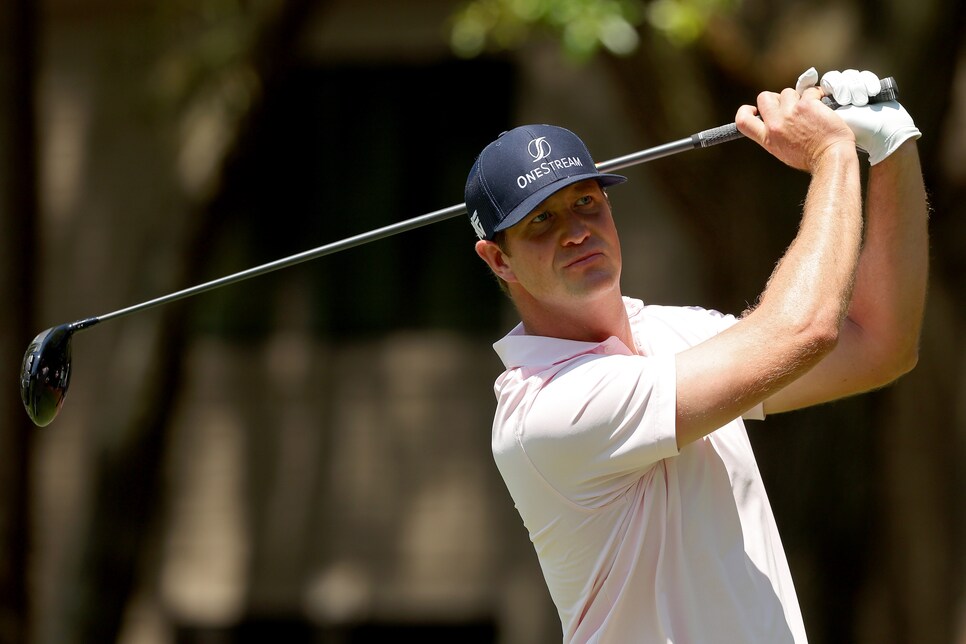 Hudson Swafford plays his shot from the second tee during the final round of the 2022 RBC Heritage.
Kevin C. Cox
DUBLIN, Ohio — The rogues have spoken.
Well, that's not exactly how they want to be looked upon, but players competing in this week's Memorial Tournament who have committed to next week's inaugural LIV Golf Invitational Series event outside London don't want to be seen as anything other than professional golfers pursuing a new business opportunity.
The LIV Series, the big-money rival to the PGA Tour, released its commitment list on Tuesday, and PGA Tour members Matt Jones and Hudson Swafford appeared on the list. So did James Piot, who turned pro last week and earned an invitation to Muirfield Village Golf Club as the 2021 U.S. Amateur champion, but is not exempt on the tour.
Jones and Swafford spoke to Golf Digest on Wednesday before playing in the tournament pro-am, and they cited myriad reasons why they are playing in the inaugural LIV event—and in the process jeopardizing their standing on the PGA Tour.
The tour released a statement on Wednesday reiterating its position that players who decided to take Greg Norman, head of the LIV Series, up on his offer to play for $25 million in this first tournament at the Centurion Club.
"As communicated to our entire membership on May 10, PGA Tour members have not been authorized to participate in the Saudi Golf League's London event, under PGA Tour Tournament Regulations. Members who violate the Tournament Regulations are subject to disciplinary action."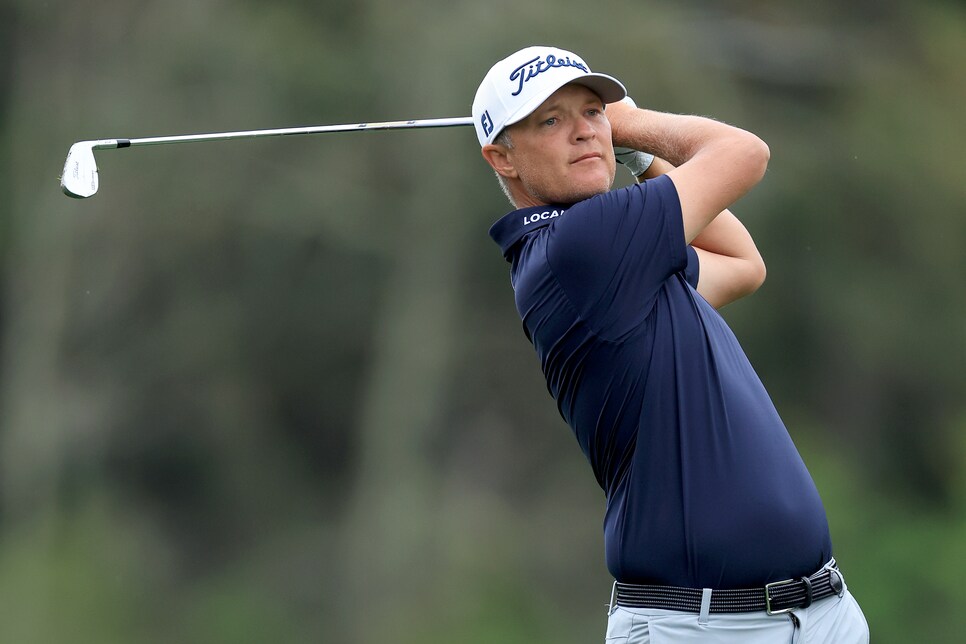 Matt Jones plays a shot in the first round of the 2022 Players Championship.
David Cannon
"I have no idea in regards to what the PGA Tour is going to do, whether it's suspending, fining, whatever," said Jones, 41, who has two tour titles, $17.3 million in tour earnings and three children younger than 10. The latter, he will tell you, is a big deal.
"I do care what happens," he added. "I love the PGA Tour, but I like the opportunity that the LIV Tour affords me and my family. And, look, everyone has their own unique circumstances, and this fits with mine."
Jones cited several "positives" that swayed him.
"I enjoy the concept of the team competition, the three-day tournament, the shotgun starts, so we're all playing under the same conditions," he said. "I play golf for a living. I have been out here for 15 years, and if I can play for more money, provide better for my family but at the same time maybe be home a little bit more, then why not?
"I was raised by two parents who were there for me in all my sporting activities, and I've missed a lot of events with my kids. If the schedule affords me a better opportunity to be there for my kids, and probably be a better father and husband, then that to me is a big deal."
Swafford, a father of two with $9.6 million in earnings, liked the thought of being home a bit more often as well. He also was intrigued by the team competition that provides a twist to the proceedings.
"I'm excited about it. Schedule is very enticing to a guy who has two small kids," said Swafford, 34, who won The American Express earlier this year for his third tour title. "I think the format, the team aspect, is going to be incredible. Look at Zurich [the Zurich Classic of New Orleans, which is a two-man team event]. Putting teams together turned an event that was in a tough part of the schedule into one that gets some incredible fields. I'm really looking forward to seeing how that works."
Swafford wasn't sure exactly how the teams would be drafted. Neither did he seem to care. "Just having something different sounds pretty interesting," he said.
And his future with the tour? "We'll have to see how that all works out," he said. "But I think a lot of guys out here understand that we all have to do what's best for each of us."
Earlier Wednesday, Rory McIlroy said that the tour should not "drop the hammer" on tour members who opt to compete next week. Patrick Cantlay, the defending champion at the Memorial, also seemed to have an open mind towards fellow players taking up the offer to play elsewhere. McIlroy is on the PGA Tour Policy Board, and Cantlay joins the board in 2023.
"I think everyone's situation is so unique and different," said Cantlay, ranked sixth in the world. "The motivators that different guys have I think a lot of times guides their decisions. Obviously, you've seen by a lot of the guys that have chosen to go over there, they are in the later parts of their career in general. … They don't feel like they are on the upswing. They probably feel like they are on the downswing. So, they are trying to maximize what years they have left."
Cantlay admitted that he is intrigued in seeing what exactly will happen next week. He probably is not alone.
"I'm curious as you are to see how the tournaments will go and what the presentation will be like, if it will be similar to golf tournaments that we're used to seeing on TV, or if it will be something totally different, and only time will tell," he said. "It should be very interested to see—at least I'm interested to see what that product will be compared to what the product is right now that we are all used to.
"But it does seem to be an interesting time for golf, and I think it's going to be interesting to see what happens."