PGA Tour
'Indifferent' is Rory McIlroy's reaction to LIV Golf's debut field, but says players shouldn't be harshly punished for playing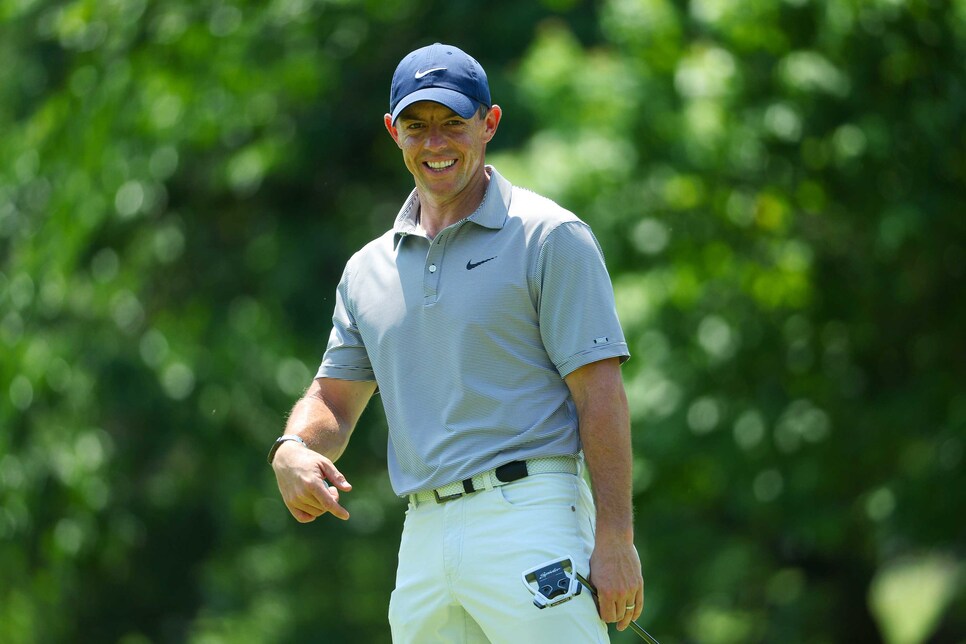 DUBLIN, Ohio — Ambivalence doesn't much suit Rory McIlroy, the former World No. 1 who seldom has hesitated to offer thoughtful insights on the issues of the day in the sport in which he excels.
"I'd say indifferent is probably the way I would describe it," the four-time major winner said regarding his reaction to the news. "A couple of surprises in there I think."
He didn't single out any of those surprises. He also didn't think anyone should be singled out for discipline by the PGA Tour for playing in the deep-pocketed rival league that will debut next week in London with a field of 48 players headlined by Dustin Johnson, Sergio Garcia and Louis Oosthuizen.
"I certainly don't think they should drop the hammer," McIlroy, 33, said in assessing what the tour should do in response to players who have signed up for the LIV Series. "Look, they [the tour] are well within their rights to enforce the rules and regulations that have been set. But there's going to be … it's going to end up being an argument about what those rules and regulations are.
"I have some very close friends that are playing in this event in London, and I certainly wouldn't want to stand in their way to … for them to do what they feel is right for themselves. It's not something that I would do personally. But I certainly understand why some of the guys have went, and it's something that we are all just going to keep an eye on and see what happens over these next few weeks.
"I certainly don't think the field is anything to jump up and down about," McIlroy, No. 8 in the world and one of six players in the top 10 playing this week at the $12 million event hosted by Jack Nicklaus at Muirfield Village Golf Club. "Look at the field this week. Look at the field next week in Canada. They are proper golf tournaments."
A native of Northern Ireland who is coming off an eighth-place finish at the PGA Championship, McIlroy said that when he turned pro in 2007, he definitely was playing for the money. He remembered having dinner with Oliver Fisher, a good friend from amateur golf, and thinking that the $200,000 that Fisher had made in his first year as a professional meant, "the guy was loaded." Obviously, McIlroy doesn't play for the money now—he has earned more than $62 million on the PGA Tour alone.
"You know, you have some guys in a position where like they are literally not guaranteed a job next year," McIlroy said with empathy. "It's hard to stay in the top 125 out here, especially when you're a guy in your 40s and maybe you don't hit the ball as far as you've used to. As we've seen, it's a young man's game nowadays. So someone that isn't guaranteed their tour card next year, another entity comes along and says, 'We'll guarantee you this amount for three years, plus you're playing for a ton more prize money, and you're playing less events, you can spend more time with your family.' I mean, whenever you sit down and look at some of those things, you know, it's very appealing to some of those guys that are in that position.
"Again, I'm not in that position, and it's not something that I would do. But you know, you at least have to try to put yourself in other people's shoes and see where they are coming from."