Watching Tigers
LIV Golf loses ratings battle to … 'World's Funniest Animals'?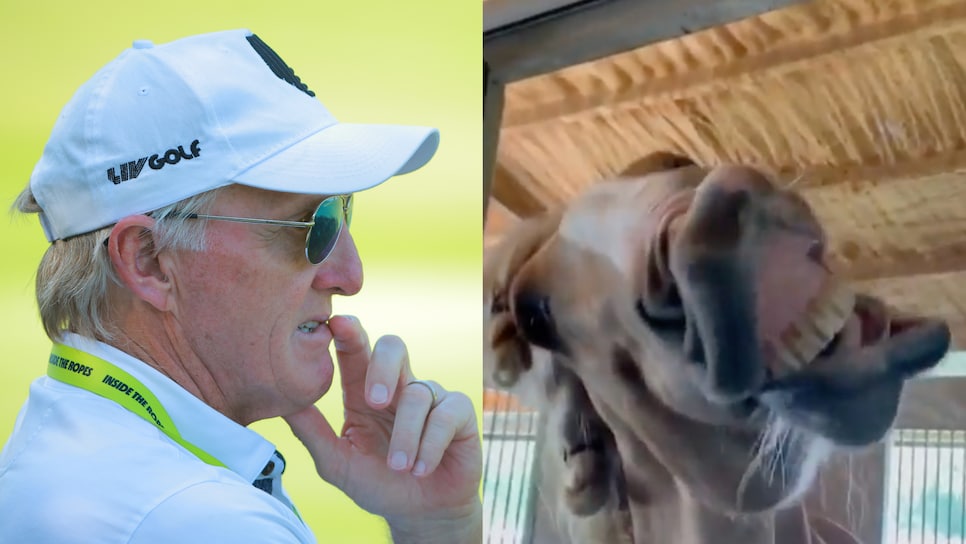 Greg Norman (left) and horse
LIV Golf is back. Kind of.
The rival league has returned for its second season with a cavalcade of ex-PGA stars, a fresh sponsor and a new TV network. But, that may not be enough for the viewing public.
Charles Howell III ended up atop the Mayakoba field featuring a plethora of golf greats from Cam Smith to Bryson DeChambeau to Dustin Johnson, and yet the Saudi-backed league did not have a strong showing when it comes to ratings.
Losing to the PGA Tour in the ratings battle is one thing, but falling to 'World's Funniest Animals' is certainly not a great look. A clip show of funny animal moments should be beatable for a sports league with its first event presenting a $4 million prize.
To be fair, however, the newest episode of 'World's Funniest Animals' had "loopy licking, spooky swine, happy horses, curious cats, cool Canines, and a dog who has a special gift for the mail delivery driver. You just can't pass that up on a Saturday night.