Old Rivalries Die Hard
Josh Allen and Tom Brady are already going at it over The Match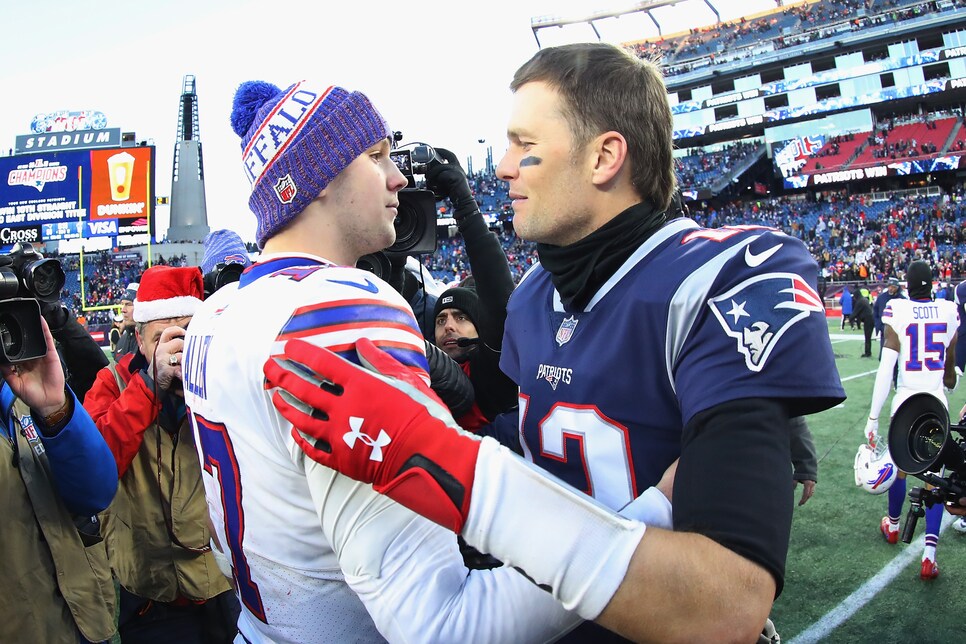 One of the biggest, yet least talked-about, side effects of Tom Brady's move to the Tampa Bay Buccaneers in 2020 is the fact his budding AFC East rivalry with Josh Allen never fully bloomed. Sure, the pair faced off during Allen's rookie season in 2019, but the Bills signal caller was still raw at that point—a far cry from the elite QB he is today. Now, however, the pair are getting a second chance, and no, it's not because Brady is joining the Dolphins. Instead, the duo will face off in the latest, all-NFL installment of The Match in June, pitting Brady and Aaron Rodgers against a young-gun team of Allen and Patrick Mahomes.
After the news broke on Monday, Brady and Allen wasted no time reigniting the rivalry that never was, with TB12 firing the first shot, per Match tradition.
While Allen's Photoshop guy seemed to have the day off, he quickly fired back with a jab at Brady's Duracell pajama empire.
Expect Allen to be announced as a Brady Brand ambassador any day now. You can't buy advertising this good. Do not pass go. Do not collect $200. Can't be done.
As for the rest of us, now we wait for Mahomes and Rodgers to begin their war of words. Cracks at Rodgers "immunization" status. Pot shots at the Mahomes' TikTok wife. Buckle up, folks. We're just getting started.