Taking His Talents to South Beach
This Tom Brady TikTok video all but confirms TB12 to the Miami Dolphins
It's been a weird, wild, impossibly Brett Favre offseason for Tom Brady. In early February, he announced his retirement from the game of football. That lasted a little over a month, when Brady then unretired to the surprise of absolutely no one. The presumption was Brady would run it back and resign with the Bucs, but so far a deal has yet to materialize. Whispers have grown, slowly at first and then suddenly to a dull roar when Tampa Bay Buccaneers coach Bruce Arians announced his surprise retirement earlier this week, handing the keys of the pirate ship to defensive coordinator Todd Bowles. This, of course, kicked off rumors of a rift between Brady and Arians—including the suggestion that Brady pulled a LeBron and got Arians sunsetted as part of an agreement to return to the team—but it also dumped fuel on a preexisting fire:
No chance in hell you say? After all, Brady specifically mentioned returning to the Buccaneers to settle some "unfinished business" in his unretirement statement. He wouldn't play for the rival of his longtime team? Would he? Well, this TikTok video, which Brady posted about the same time as the Arians news broke earlier this week, might hold the answer …
OK, so first of all the obvious. Brady is drooling over the high-octane tandem of Jaylen Waddle and Tyreek Hill. What quarterback wouldn't? The difference is not every quarterback is a free agent, not every quarterback can just walk into any team he wants and get the nod, and not every quarterback has a preexisting grudge with Bill Belichick, who he would face two times a year as a member of the win-now Dolphins. Then there's the all-but confirmed reports from former Dolphins head coach Brian Flores' lawsuit against the NFL stating that Fins owner Stephen Ross tried to set up a clandestine meeting between Flores and Brady during the 2020 offseason just before Brady signed with the Bucs.
That's a lot of smoke for no fire, but the home decors buffs in the audience will have picked up on another clue as well. The colors of the specific artwork Brady chose to shoot this video in front of, out of all the art hanging in all of his homes spread across the Western Hemisphere? Aqua and orange.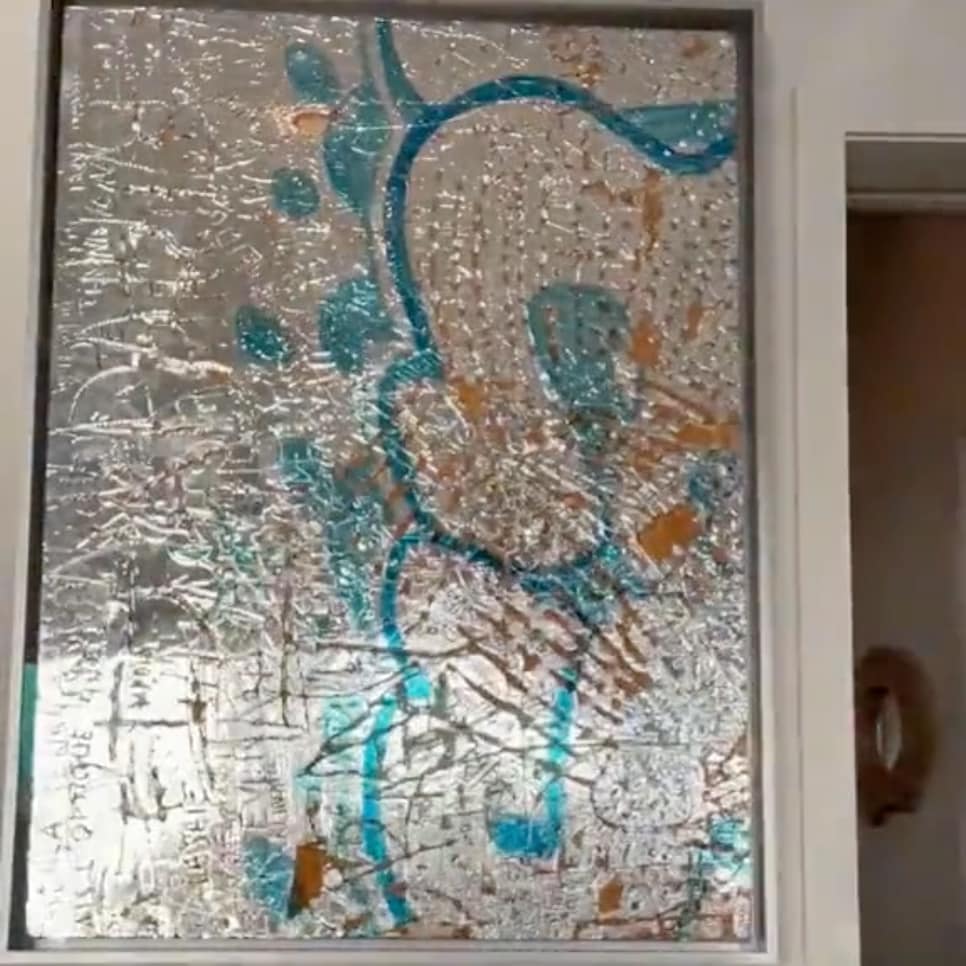 There you have it, folks. TB12 to the Dolphins confirmed. The proof is in the painting.