The Loop
Did Josh Allen just become the GOAT before our very eyes?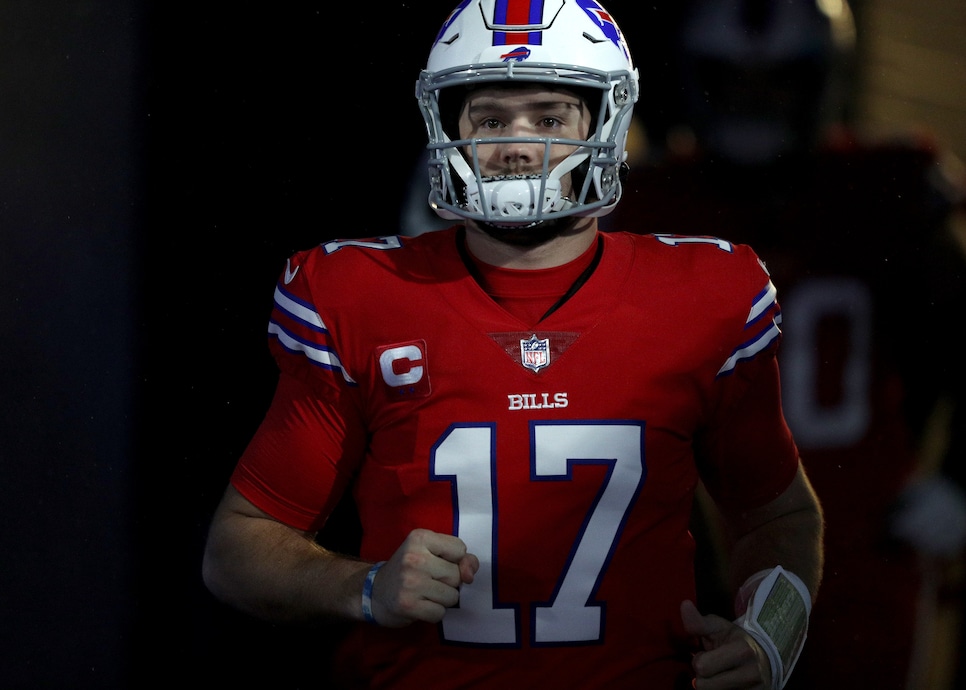 There's no quarterback in the NFL that confounds the armchair experts and daytime TV bobbleheads quite like Josh Allen. Coming out of Wyoming, he had Uncle Rio's arm and handsize bigger than Big Sky country. He also couldn't hit the broadside of a barn running a three-yard slant. In his first season with the Bills, he replaced Nathan Peterman, a move that will make anyone look good by comparison, and mostly avoided using said arm at all costs. In his second, he led the Bills to a 10-win season and playoff berth . . . while also taking 38 sacks, fumbling the ball 14 times, and being the guy the Bills won in spite of as often as because of.
This season, however, Allen has taken the leap. Through 13 weeks, he's thrown 28 touchdowns to nine interceptions, completed nearly 70% of his passes, and led the Bills to the cusp of their first AFC East title in 25 years. With the addition of an elite wide receiver in Stefon Diggs, the "developing quarterback" has developed, but it wasn't until Sunday night, under the white-hot lights of primetime where the Bills usually struggle, that Allen finally, officially became The Man. Ladies and gentleman of Western New York, this is your quarterback.
That's Josh Allen addressing his guys before Sunday night's game against the (then) one-loss Pittsburgh Steelers. An hour before, Steelers wide receiver JuJu Smith-Schuster could be found dancing on the Buffalo Bills' midfield logo in what has become one of football's dumbest new traditions.
But instead of getting mad or starting some stupid pregame pushy fight, Allen stepped into the huddle and got even. "Let them do all the talking and all the f—ing dancing." he said. "We do the f—ing work."
Boy oh boy, they grow up so fast.
The Bills would go on to 26-15 in a game where they never had to get out of third gear. Allen would throw for 238, two touchdowns, and one pick, but the stats were merely incidental. The true arrival moment was in the tunnel before the game, when he became The Dude for the whole football world to see . . . including one Jim Kelly. You don't have to believe us, but you damn well better believe him.