How'd Your Team Do, Twitter Edition: Josh Allen strengthens HOF case as Bills pull off historic upset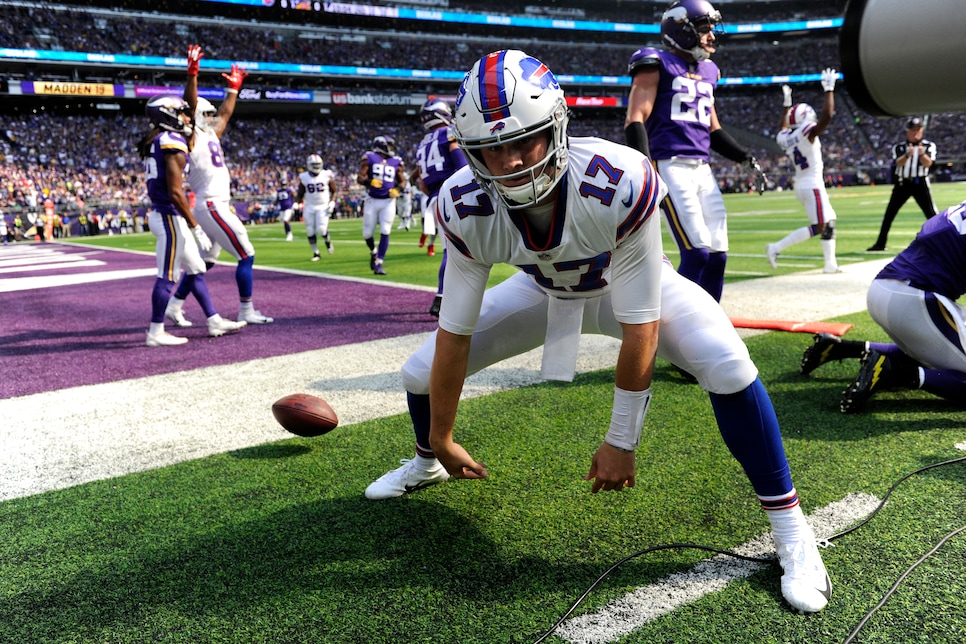 If the loyal readers of "How'd Your Team Do, Twitter Edition" learned anything from last season, it's that this is the last place you want to see your team being featured. Chances are it means they embarrassed themselves, thus creating a boatload of hilarious tweets of everyone laughing at your squad.
But every now and then we have to tip our cap to a winning team, especially when that team is the Josh Allen-led Buffalo Bills. Yes, they've already been featured, and we do like to try and get to as many teams as possible throughout the year. But as the saying goes, when life hands you lemons the Bills pull off a historic upset, you better put the reactionary content to good use.
And what an upset it was for the Bills, who entered the game as an unheard of 17-point underdog for an NFL game on the road against the Minnesota Vikings. Not only did they win, thus becoming just the 15th underdog of 17 or more points in the Super Bowl era to win a game, but they pummeled Minnesota, a team many believe is primed for a Super Bowl run with new quarterback Kirk Cousins. If Sunday's game is any indication, either the Vikings are pretenders, or Josh Allen is headed directly to the Hall of Fame. Let's hope for Bills Mafia's sake that it's the latter. If he keeps making Superman-esque plays like this, anything is possible in Buffalo:
With that touchdown Allen became an instant hero in Buffalo, giving the Bills a 7-0 lead early in the first quarter, one they never relinquished. Let's see how calmly everyone reacted to Air Allen:
Allen was just getting started, as the Bills quickly added 10 points to take a 17-0 lead:
Then came Air Allen 2.0, which damn near broke the internet on a day Tiger Woods threatened to burn it to the ground. It also made Tony Romo make a super weird noise which isn't really breaking news because all he does is make super weird noises:
Then, he did it again (!), sort of, scoring the final Bills TD of the day to go up 24-0 in the first half. They'd eventually kick another field goal and not score again in the second half, cruising to a 27-6 romp:
Will the Bills make the playoffs? God no. Will Allen struggle next week at Green Bay? Most likely. Does that mean we shouldn't enjoy this now? Absolutely not: