The Loop
How'd Your Team Do Twitter Edition: The Josh Allen era begins in Buffalo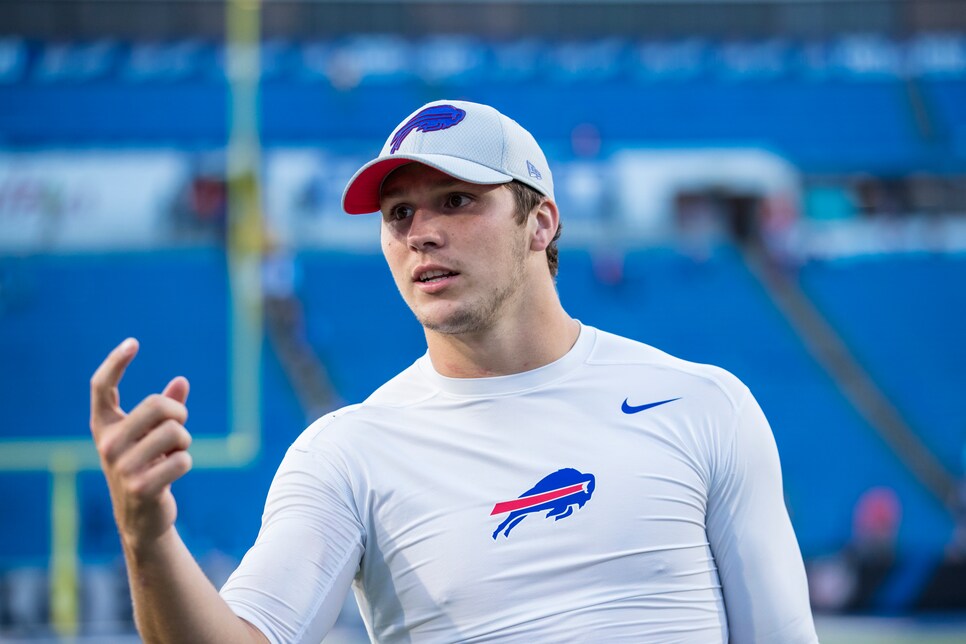 The NFL is an emotional rollercoaster. You wait all summer long in the searing sun just for a chance to ride the ride, only for it to either pull your guts out of your you-know-what or launch them into the vacuum of space, sometimes seemingly at once. This emotional phenomenon is as old as leather helmets and fullbacks, but has become even more pronounced in the social media age, with fans' reaction to every moment, however trivial, playing out in real time on Twitter. How'd Your Team Do Twitter Edition, now in its second season, is a celebration of that mania—a snapshot of the weekend's craziest NFL flashpoint captured mid-coaster plunge and slapped on a commemorative coffee mug. And what better, more twisted theme park to visit this weekend than [drum roll please]...
The Buffalo Bills House of Pain! Down 40-0 to the Ravens MIDWAY THROUGH THE THIRD QUARTER, the Bills turned to literally anyone not named Nathan Peterman, putting their salvation in the impossibly giant hands of 2018 first round pick Josh Allen.
At precisely that moment, the clouds parted, Niagara Falls spoke, and the crunch of a thousand bodies plummeting off a port-a-potty through a folding table echoed into the halls of eternity. Bills Twitter was saved and it was Nathan Peterman who died for their sins.
And then Allen did the impossible: On his first drive as a Buffalo Bill, he led the team TO A FIELD GOAL, and lo, the floodgates sprung a leak that became a flood.
(P.S. It's Peterman, but nice try)
It wasn't all body slams and body shots for Allen and Bills Mafia believers, though, with a couple of narcs still questioning the coming of their messiah:
So where does this leave Bills fans after week one? In excruciating limbo, as always. But on the bright side, only 15 more weeks of this shit, Buffalo. Only 15 excruciating, unbearable, homewrecking weeks…