The Loop
Bills Mafia 2017: An Encore Presentation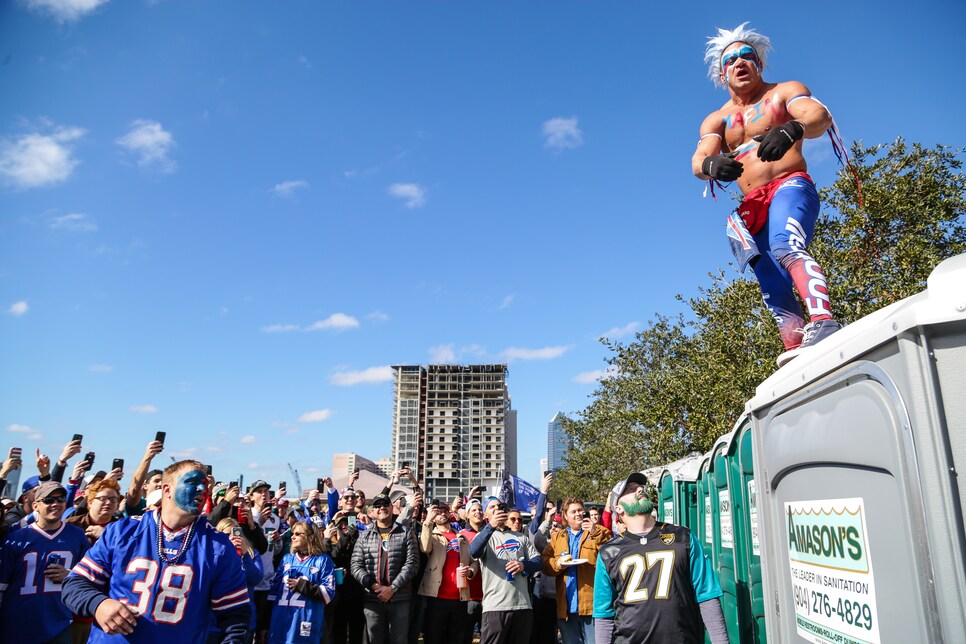 Forget the Eagles and the anthem protests, if there's one thing we'll remember about the 2017 NFL season, it's the emergence of #BillsMafia, a crazed group of Buffalonians that break more tables during a Sunday tailgate than the Bills have wins in the last decade. While the #BillsMafia website states the movement began in 2010, it really went mainstream over the last few seasons, as videos of their tailgating Tom Foolery began to go viral each week like clockwork. Whether it's slamming each other through tables WWE style, shotgunning Natty Lights or straight up lighting shit on fire, including themselves, #BillsMafia has done it. Rain, snow, sleet, shine, tornado, hurricane, apocalypse, it doesn't matter, Bills fans will be there and they will party.
In honor of these crazy bastards, we thought we'd run back some of their best moments from 2017 to get you ready for another fun-filled season of #BillsMafia inflicting pain on themselves prior to the team inflicting that same pain upon them inside Ralph Wilson Stadium. Without further ado, here's a 2017 Encore Presentation of #BillsMafia.
Partying with Shooter McGavin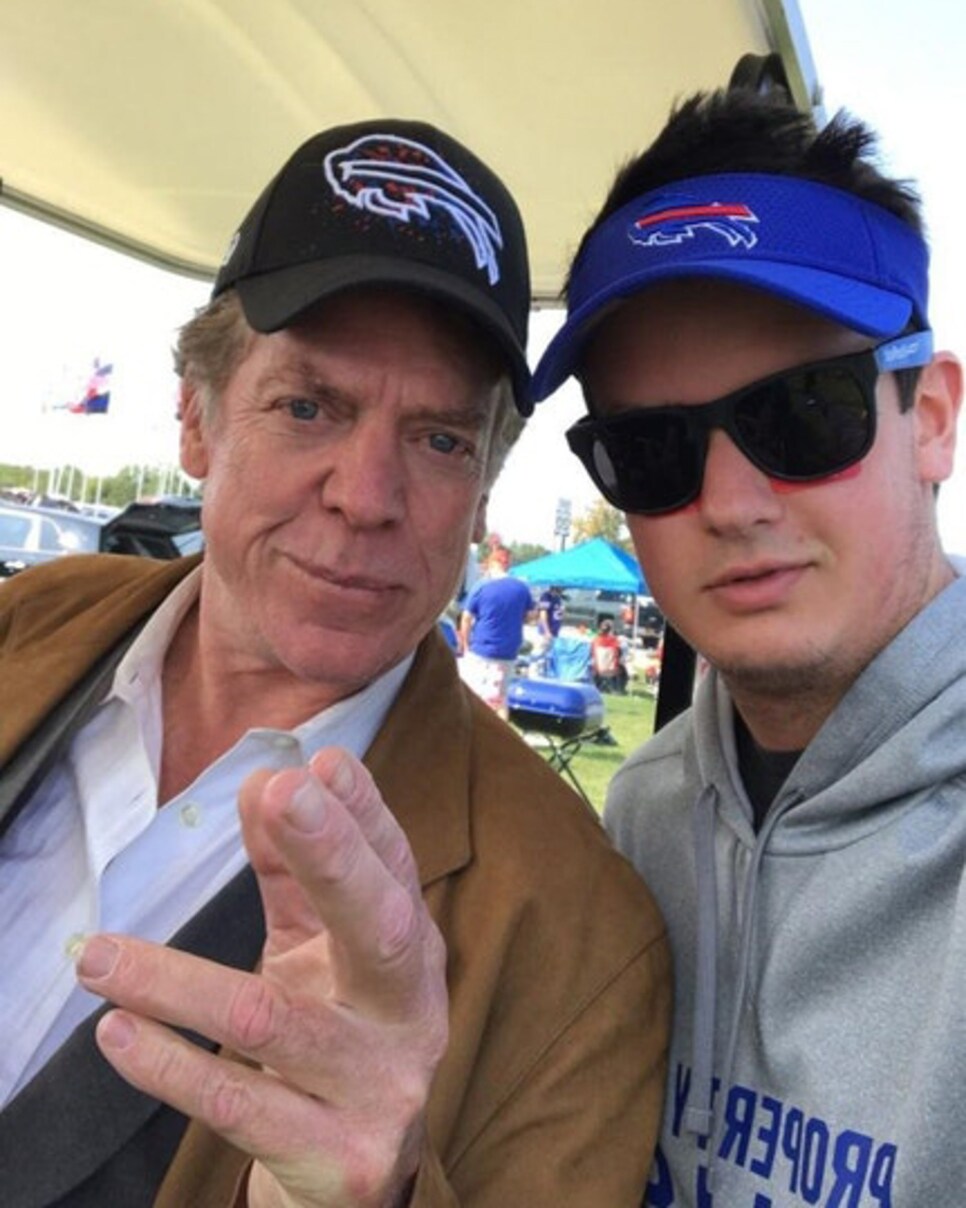 Shooter and #BillsMafia, a match made in heaven. Is it any coincidence he got hit with a DUI a month later? Just the effect Buffalo has on people. We kid, we kid.
Getting murdered by the Saints but still winning the party
Sure, the Saints won 47-10, but did they toss beer on any Bills players? The answer is a resounding no: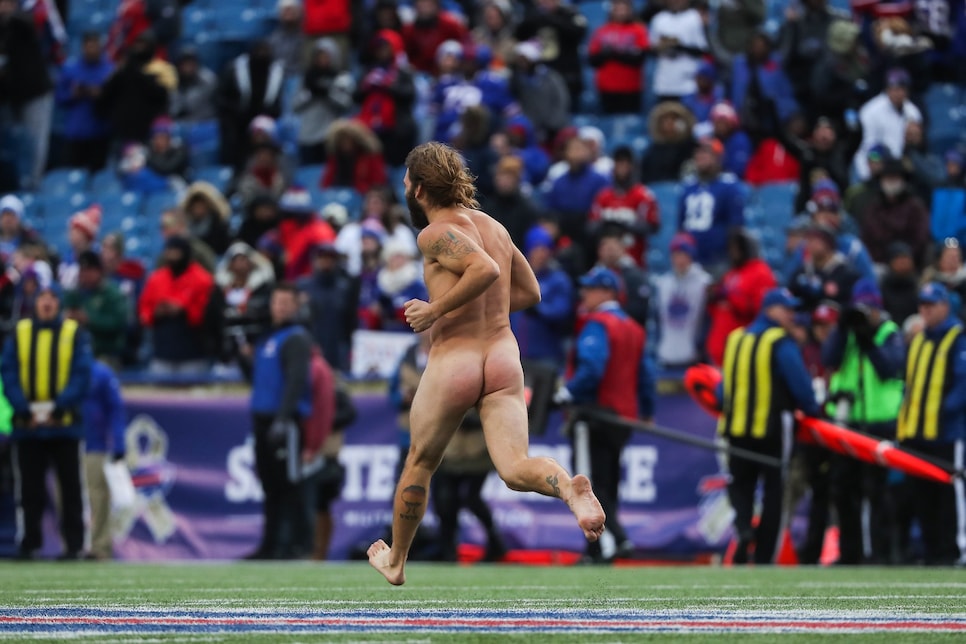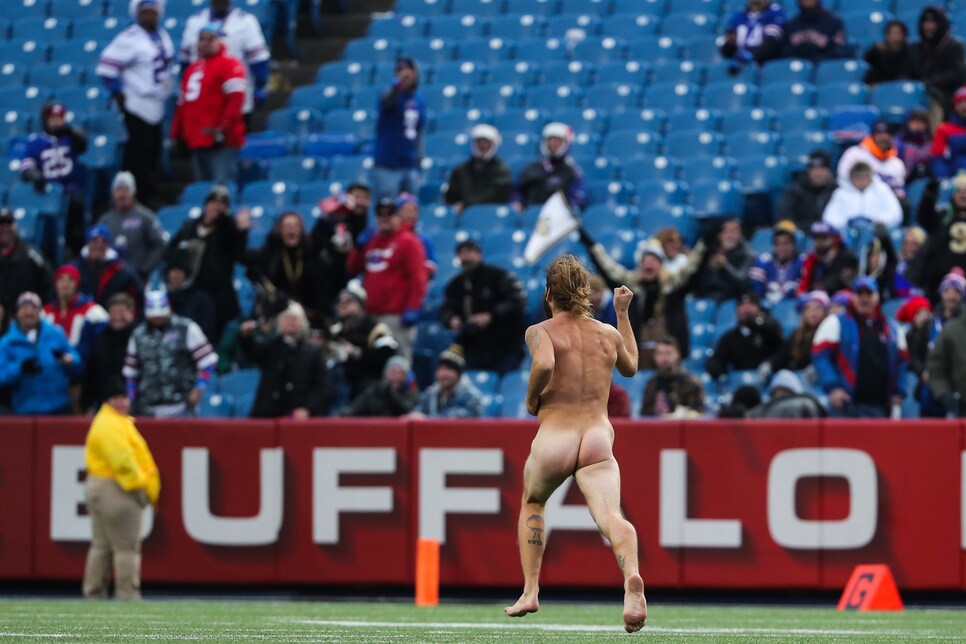 This also occurred during the Saints game. Which fanbase actually had more fun that day? Rhetorical question.
Offensive lineman Kyle Williams was so moved by the Mafia that day that he felt compelled to say something:
December 17. Last home game of the season. Final tailgate. Can't hold anything back now. Well that was until ...
BILLS MAKE PLAYOFFS, ANDY DALTON THE HERO
Andy Dalton's arm snapped a 17-year playoff drought for the Bills. How did #BillsMafia respond? First, by invading Jacksonville:
Then, prior to this summer's preseason matchup with the Bengals, Bills fans gave Dalton a warmer welcome than he'll ever receive in his own dam stadium:
These people just get it. Mark your calendars for September 16 folks, the Bills first home game against the L.A. Chargers. Here's to the best year yet, unless someone actually dies.