The Loop
The especially brutal social media reaction to Buffalo Bills QB Nathan Peterman and his five-interception first-half performance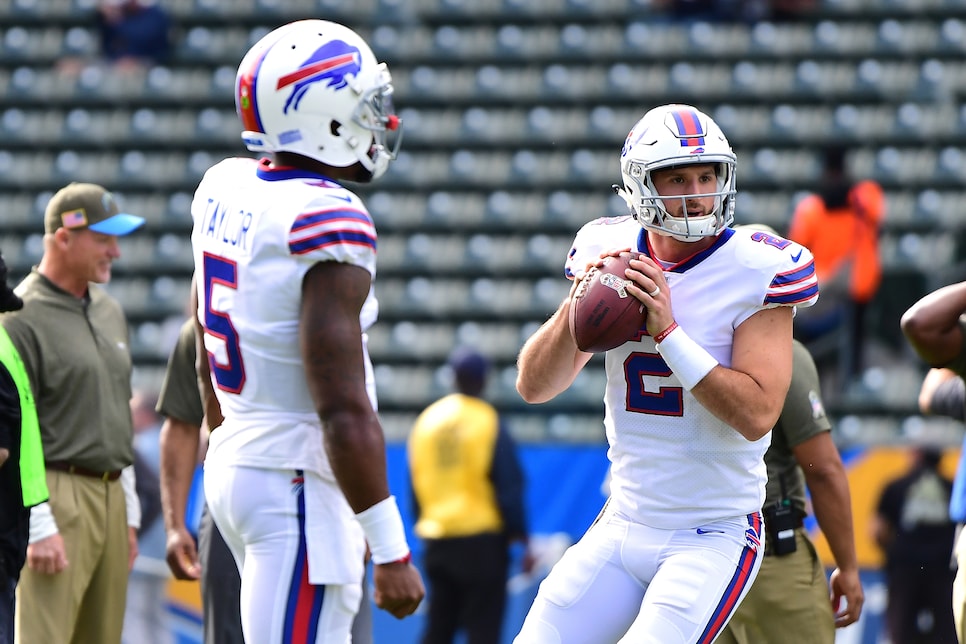 The head-scratching decision by Buffalo Bills coach Sean McDermott to start Nathan Peterman over Tyrod Taylor might go down in NFL history as one of the most questionable moves of all time. As the interceptions kept pilling up -- totaling five INTs in the first half, a historically bad mark -- Twitter became a brutal and not-so-safe space for the former University of Pittsburgh quarterback. Like, really not safe.
Just how brutal was social media for Peterman? We're glad you asked. It's worth reliving how Twitter reacted to this historic moment.
We're gonna hope Peterman took the night off from Twitter. This was just a snippet of the reaction -- and it got even more brutal.