The Loop
Annoying NFL Texts with Ian Rapoport: Martellus Bennett's magical reappearance in New England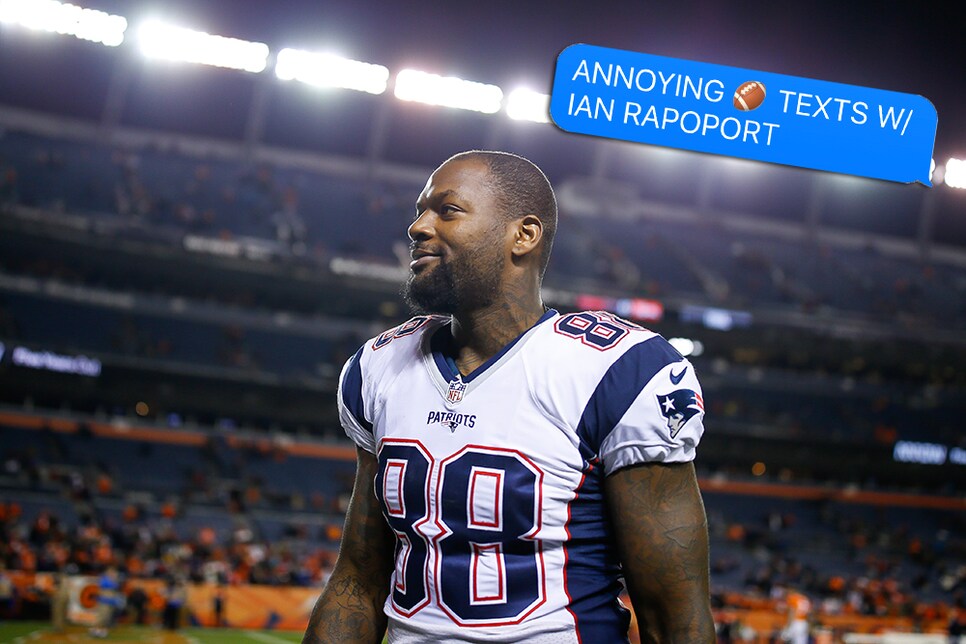 The NFL is a strange place, in case you didn't know already. One team's discard is another team's nifty find, and in the case of tight end Martellus Bennett, it gets even weirder considering the conflicting reports of his ailing shoulder. Long story short is that Bennett's shoulder was troublesome enough that there was a question of whether he should be playing at all this season, and with Bennett alleging that the Packers were forcing him to play through the condition, the team eventually released him last week.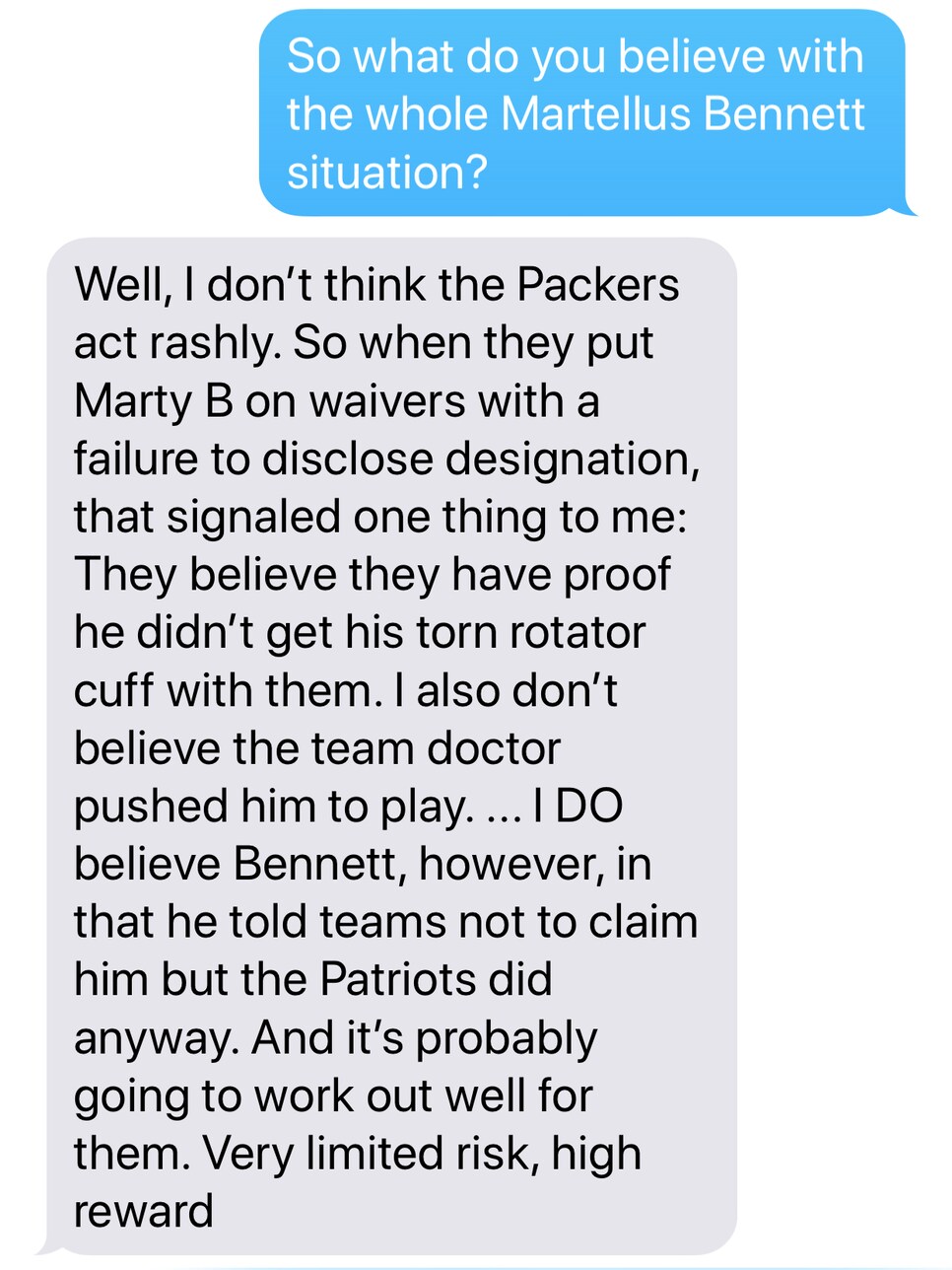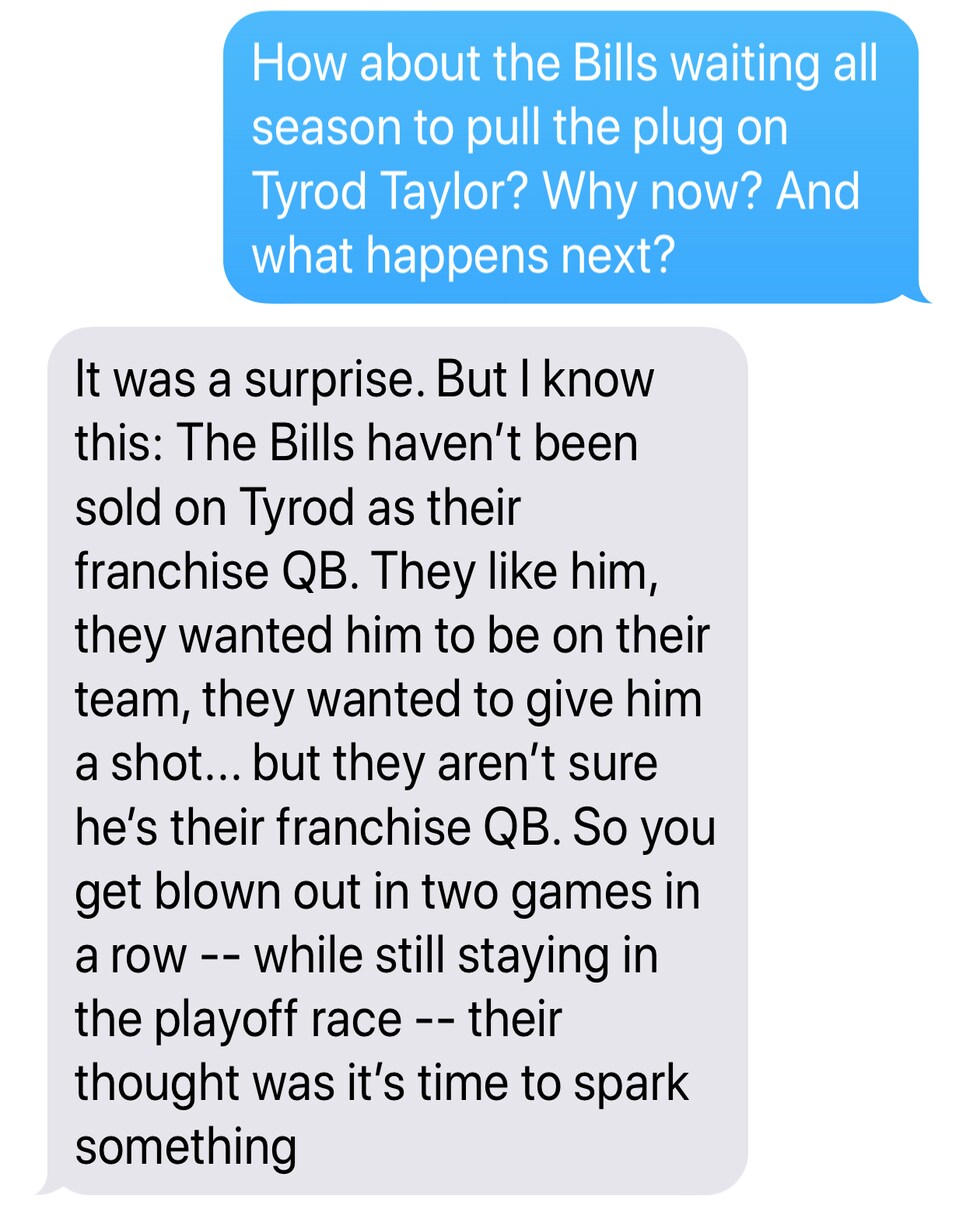 Not to be forgotten is that NFL coaches are notoriously risk averse when it comes to quarterbacks. Maybe the reason Taylor kept playing was he was still preferable to the unknown. But as Rapoport notes, their commitment to Taylor headed into the season might have come at the expense of their future.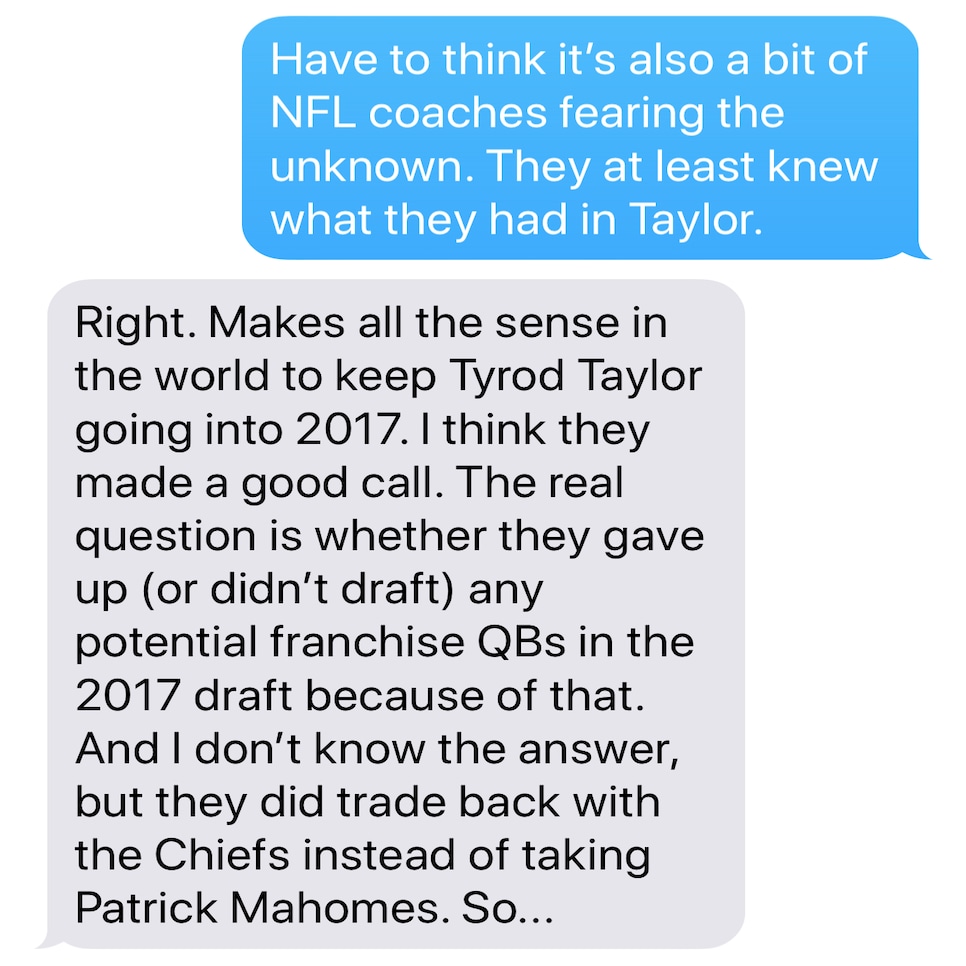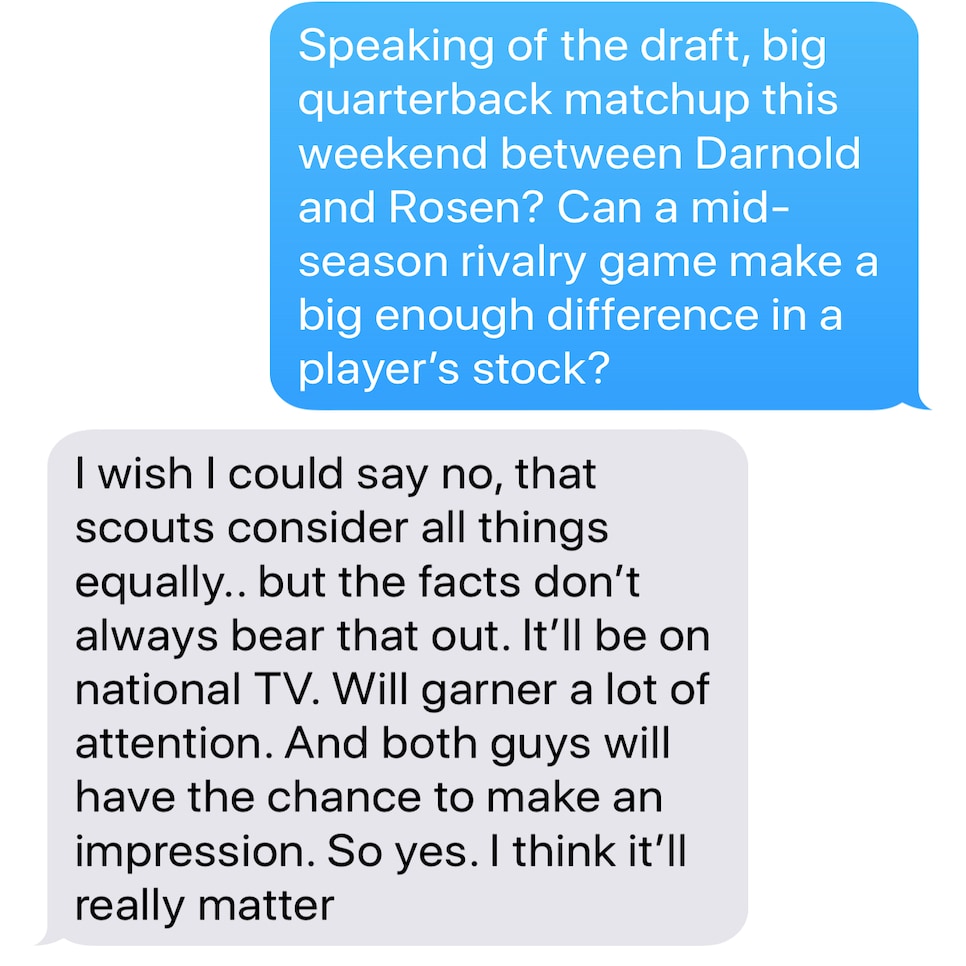 You can count on Giants' GM Jerry Reese paying attention. With Eli Manning approaching his 37th birthday and the dismal Giants dropping to 1-9 at the hands of the previously-winless 49ers last weekend, Reese is likely to use a high pick next draft on Manning's successor -- assuming Reese is still around at that point.