The Loop
Annoying NFL Texts With Ian Rapoport: Teddy Bridgewater is back, which means . . . what exactly for the Vikings?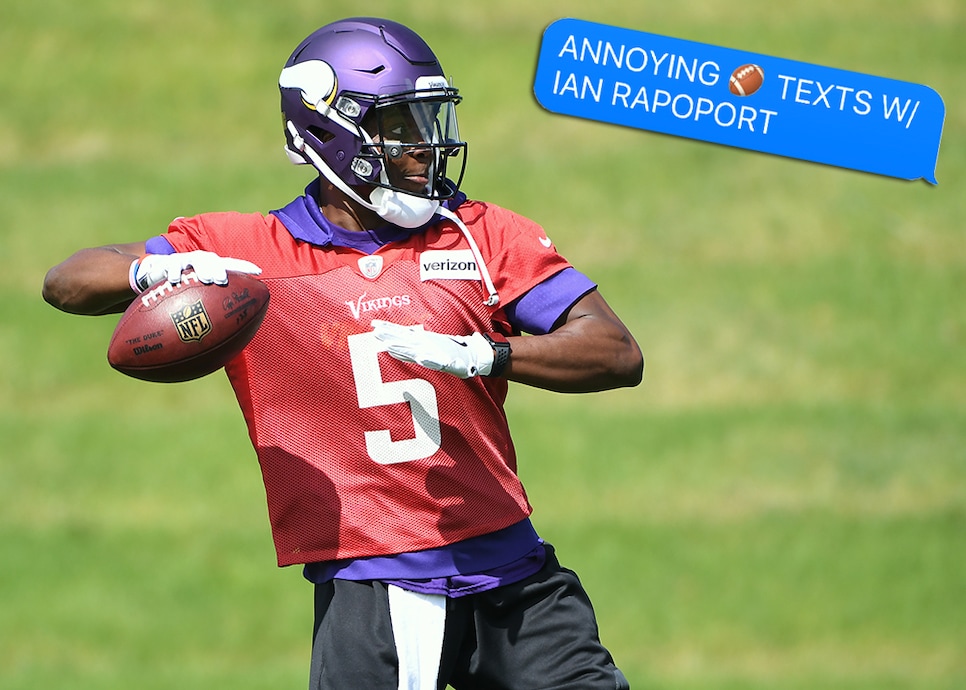 The NFL season is like the circle of life. Some players come off injured reserve, others go on it, and round we go until both players go on injured reserve at the same time and the metaphor is shot.
Regardless, here are the Minnesota Vikings, 6-2 and atop the NFC North, with former first round draft pick Teddy Bridgewater finally back from a long and painful ACL rehab just as Sam Bradford goes on IR with a bum knee of his own. It was Bradford who was brought in to mind the store until Bridgewater was ready, but Bradford played only one full game this season, leaving Case Keenum to jump in as the bridge between the two. Keenum has performed admirably in leading the Vikes to four-straight wins, but as we covered in our weekly text exchange with NFL Network's Ian Rapoport, Keenum's days as starter are likely numbered.
Of course the real odd man out here is Bradford, who cruelly went on IR on his 30th birthday, and who'll be hounded by durability questions as he hits free agency this season. Would there be any reason for the Vikings to bring him back?

Speaking of dicey contract situations, it's fair to say Jerry Jones is not in favor of extending NFL commissioner Roger Gooddell's contract. The New York Times reported Wednesday that the outspoken Cowboys owner is threatening to sue the league and some fellow team owners over negotiations to extend Goodell's contract.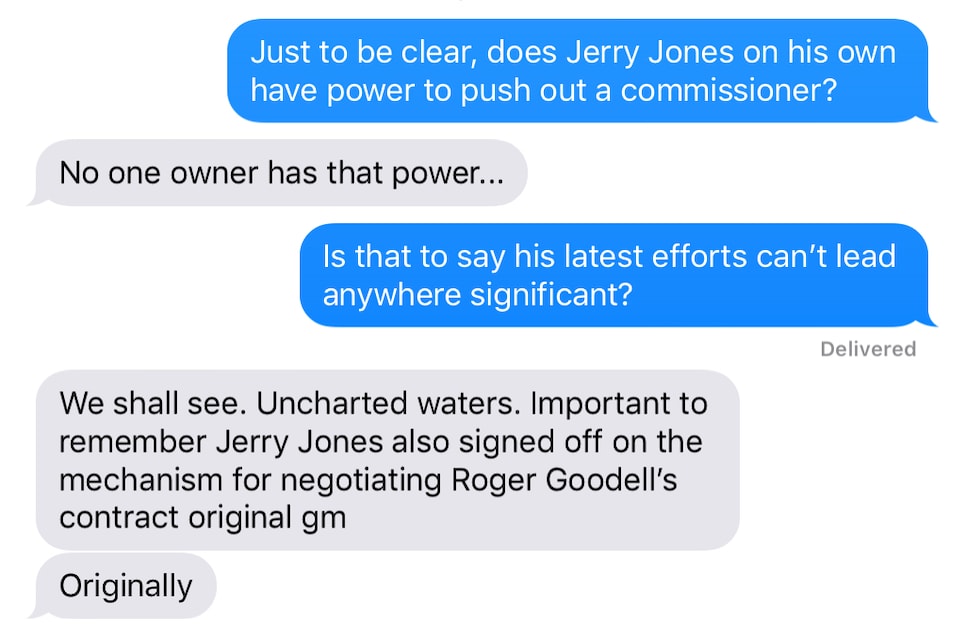 Add it all up and these are complicated times for an NFL reporter like Rapaport. But good news! Twitter now is giving him more space to report on the news around the league, which has got to count for something.