The Loop
Annoying NFL texts with Ian Rapoport: The ripple effects of the Jimmy Garoppolo trade felt around the league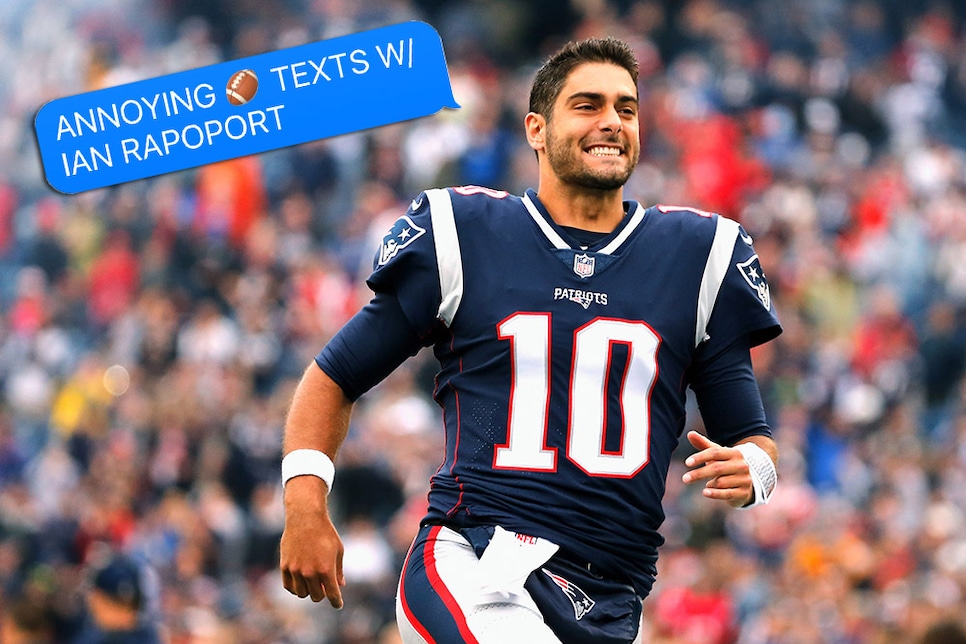 Roster moves are the lifeblood for football reporters like Ian Rapoport, so when the trade deadline comes and goes as it did this past week, Rapoport's cell phone risked smoking from overuse. Around the league, no deal loomed larger than the one that sent Patriots backup quarterback Jimmy Garoppolo to San Francisco. The immediate repercussions of that trade were apparent -- the Pats no longer had an obvious successor to 40-year-old Tom Brady, and the winless Niners had a chance to be slightly less awful.
But the reverberations extended beyond Foxboro and the Bay Area, and in our weekly text exchange, we left it to Rapoport to help us sift through the confusion left behind.
Of course what the Garoppolo trade also suggests is that the Niners peeked into their future of holding a potential No. 1 draft pick next spring and didn't necessarily love what they saw.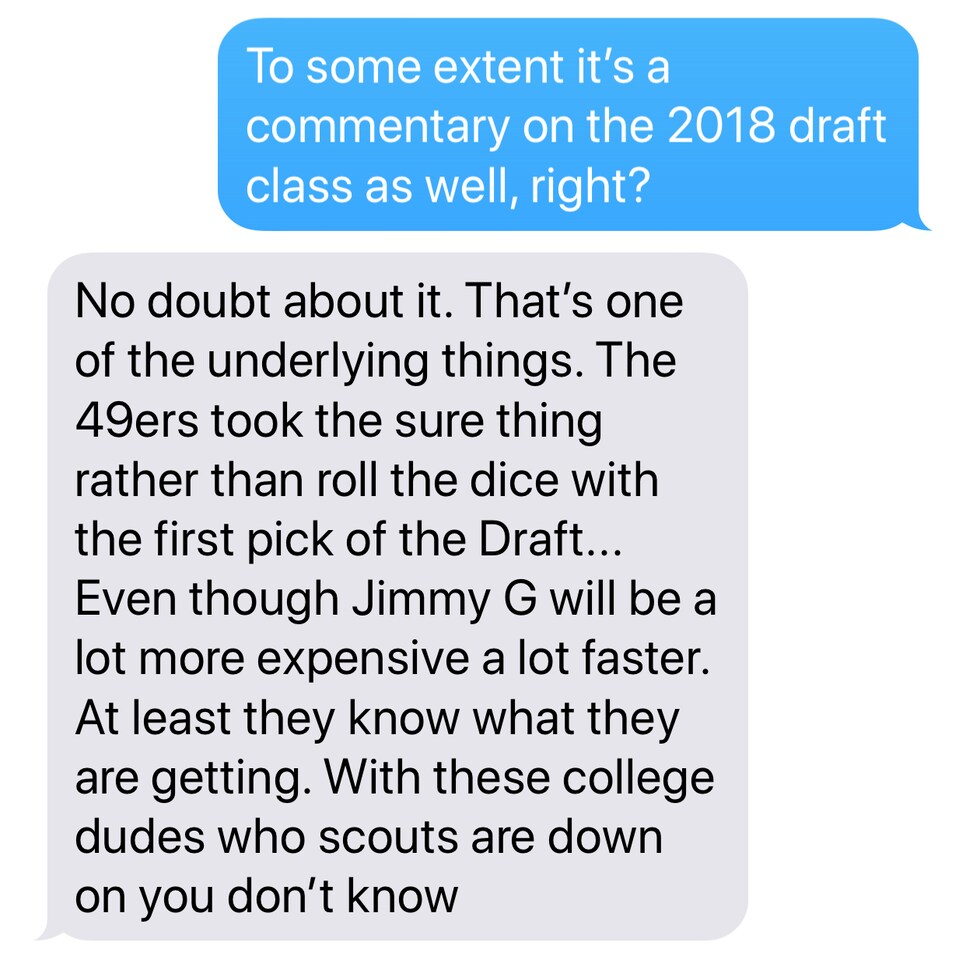 Usually the addition of top-level talent means you're giving something else of note up in return. An exception would be Josh Gordon's return to the Cleveland Browns. The 26-year-old receiver has not played since the end of 2014 after multiple violations of the NFL's substance abuse policy, but was reinstated by the league this week, and could be available for the Browns' final give games.