The Loop
Annoying NFL Texts With Ian Rapoport: Don't despair, Green Bay, there is life after Aaron Rodgers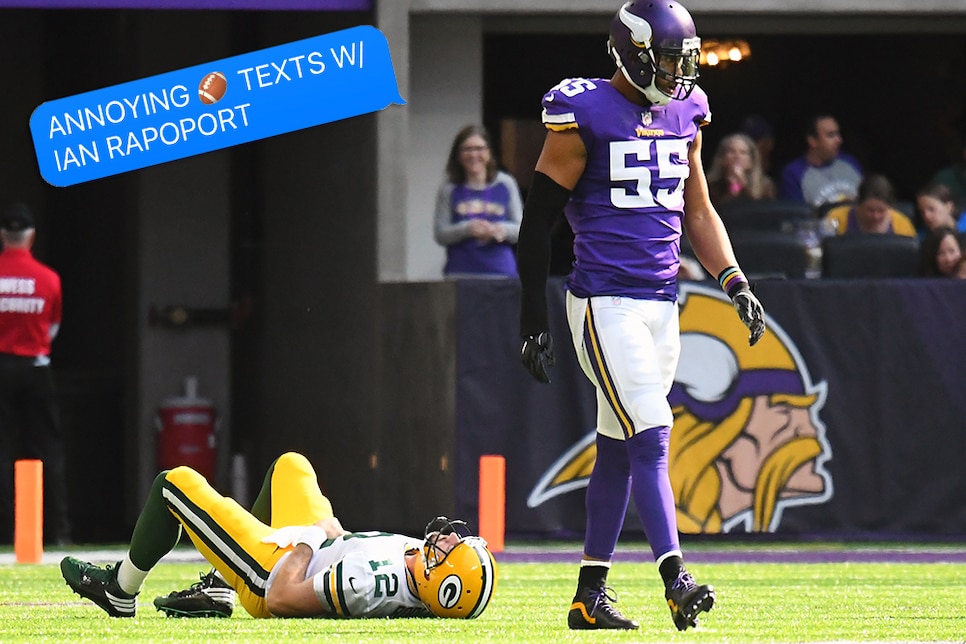 The only thing more painful than being a Packers fan seeing your franchise quarterback carted off the field after breaking his collarbone is to be . . . the actual quarterback carted off after breaking his collarbone (screaming physical pain > emotional pain). Regardless, these are trying times for Aaron Rodgers AND the people of Green Bay seeing how so much of the Packers' title hopes had rested on the powerful right arm of the two-time NFL MVP.
Rodgers is out for the rest of the regular season and possibly the playoffs, leading us to ask NFL Network's Ian Rapoport in our running text exchange whether the Packers are kaput as a result.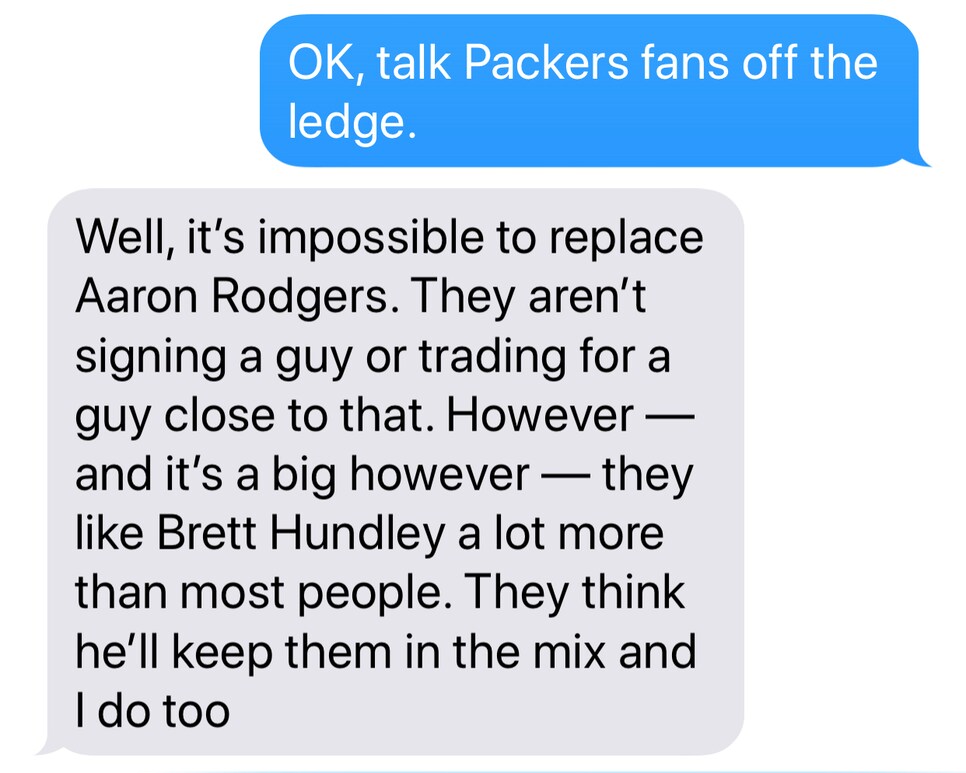 Rapoport likes to keep hope alive. Last week we asked him about Adrian Peterson's trade to the Cardinals, specifically whether the former All-Pro had anything left in the tank. Ian sensed there was, and he was proven accurate. In his Cardinals debut, the 32-year-old Peterson ran for 134 yards and two touchdowns, an impressive enough performance that it could lead to a new challenge down the road for the Cardinals.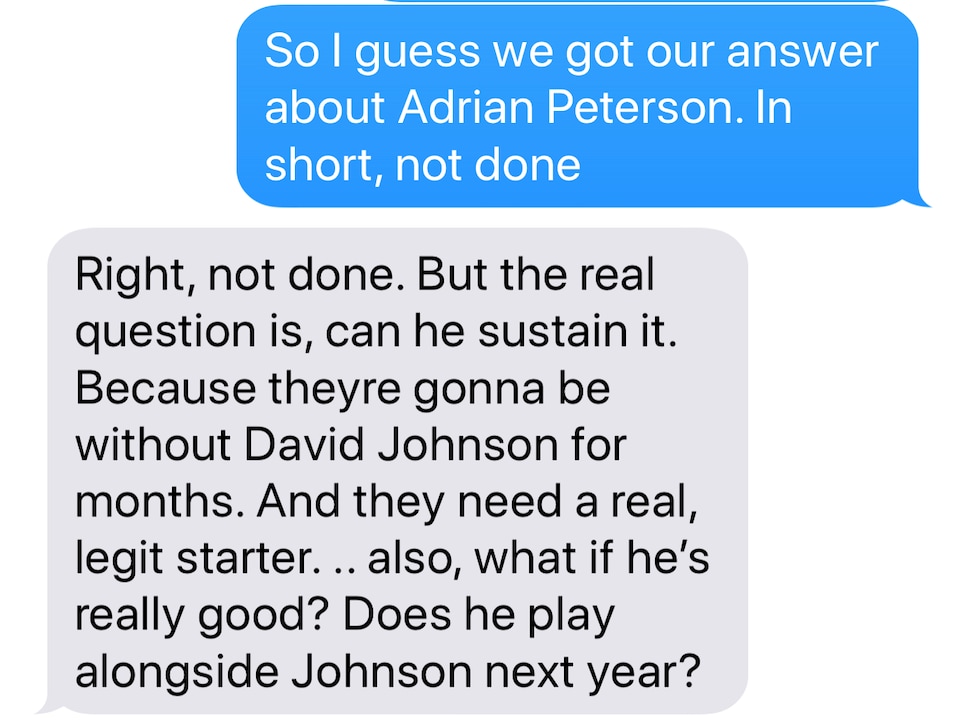 As is often the case in the NFL, you never quite know who you'll have one week to the next, and it isn't always a question around a player's health. The Cowboys' Ezekiel Elliott continues to contest the six-game suspension levied by the league for his involvement in a domestic abuse case. Amazingly, he has yet to serve a game, but the issue still looms over the Cowboys, and might well all season.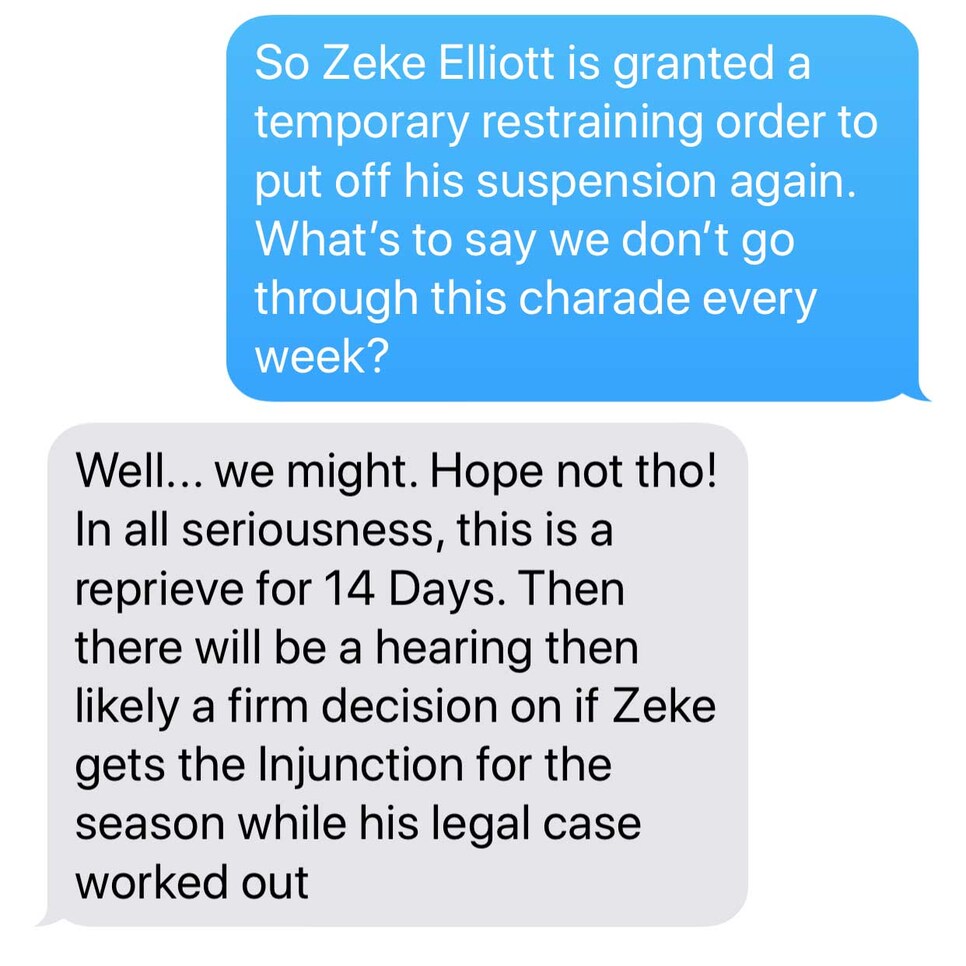 Another player whose season hangs in the balance is Colts quarterback Andrew Luck, but he's experiencing the opposite dilemma of trying to figure out when he might play for the first time this year after offseason shoulder surgery. Luck had been inching toward a comeback but the Colts announced they were shutting him down temporarily after he reported soreness in the joint.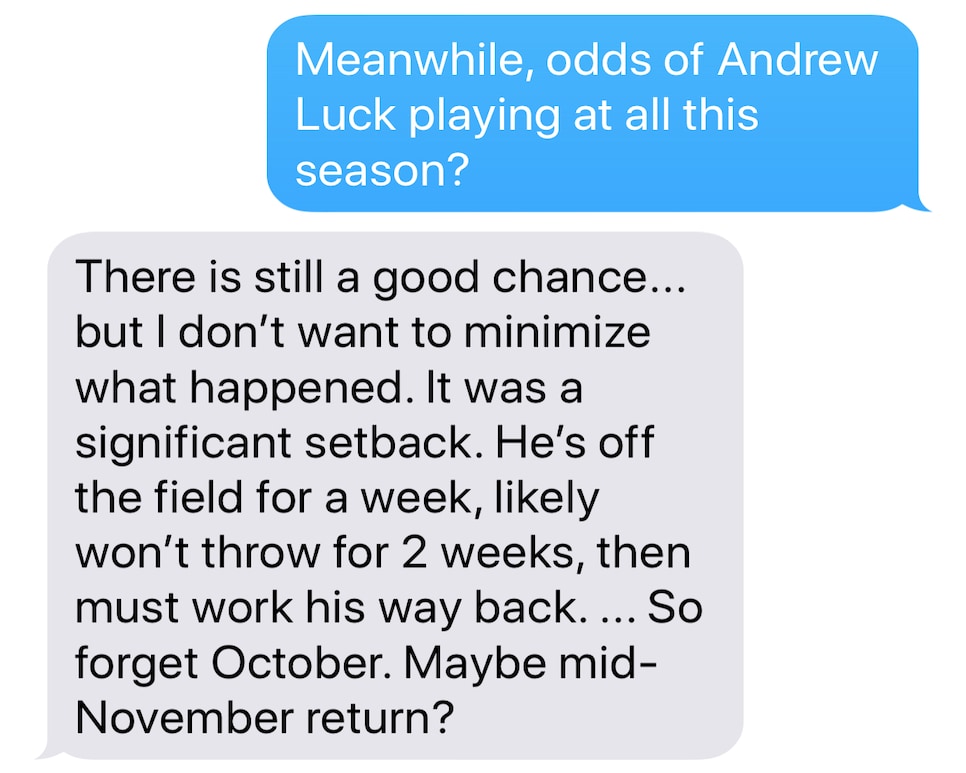 Perhaps making the decision easier for the Colts' brass is that the team is 2-4 and at this point unlikely to make the playoffs. If there's nothing left to play for, why rush Luck back?