Well Played
This commercial with John Daly and his son might be the best thing to come out of the NIL era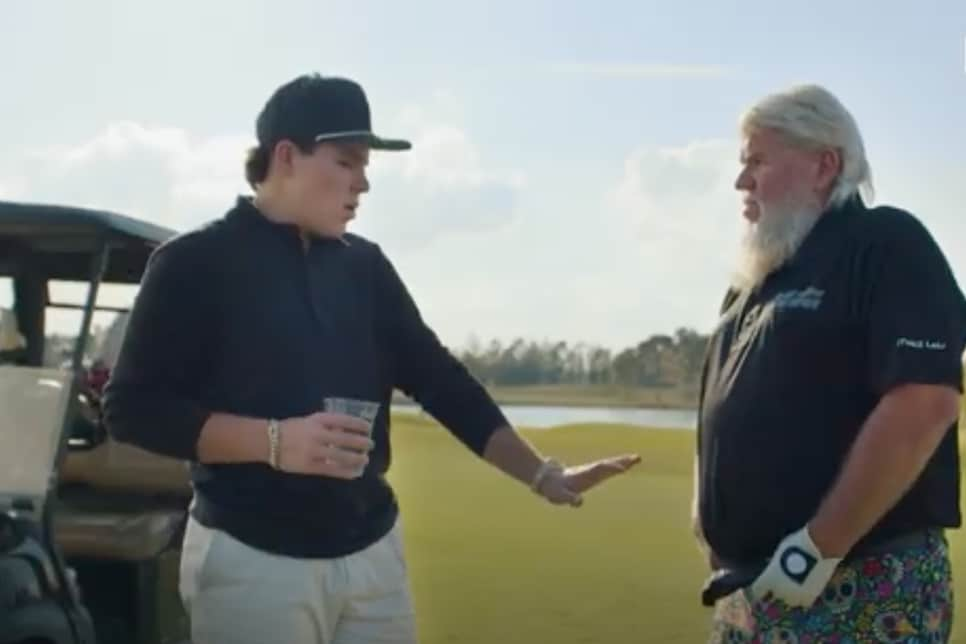 The NCAA loosening its NIL rules has allowed student-athletes to finally be paid—at least, legally—for all their hard work. Or, technically, for their name, image, and likeness. That's good news for college stars, but even better news for college fans, who have been introduced to players like De'Coldest Crawford through creative marketing.
Some of the deals are no-brainers, like De'Coldest with an air-conditioning company or Little John Daly following in his dad's footsteps by signing with Hooters. And now Daly II is involved in a new commercial with his famous father that might be the best thing to come from the NIL era so far.
As we've seen at the PNC Championship the past few years, the Dalys make for quite a tandem on the course, winning the title in 2021. And now they've teamed up in an ad for Manscaped's new beard trimmer, something that causes a bit of a mix-up in the spot. Check it out:
"Whoa, whoa, whoa, whoa! It's not for down there." Does the Arkansas sophomore take acting classes when he's not playing golf for the Razorbacks? Because that was good.
"Grip it and trim it, baby," Daly Sr. adds a moment later, playing off his famed catchphrase. Well played, guys.
The commercial will first air on TV during the Farmers Insurance Open Jan. 25-28, and the best part? John Daly II will now have a little more, um, Diet Coke money for the rest of the semester.