Wordsmiths
Joel Dahmen uses hilarious, G-rated phrase to avoid cursing bad golf shot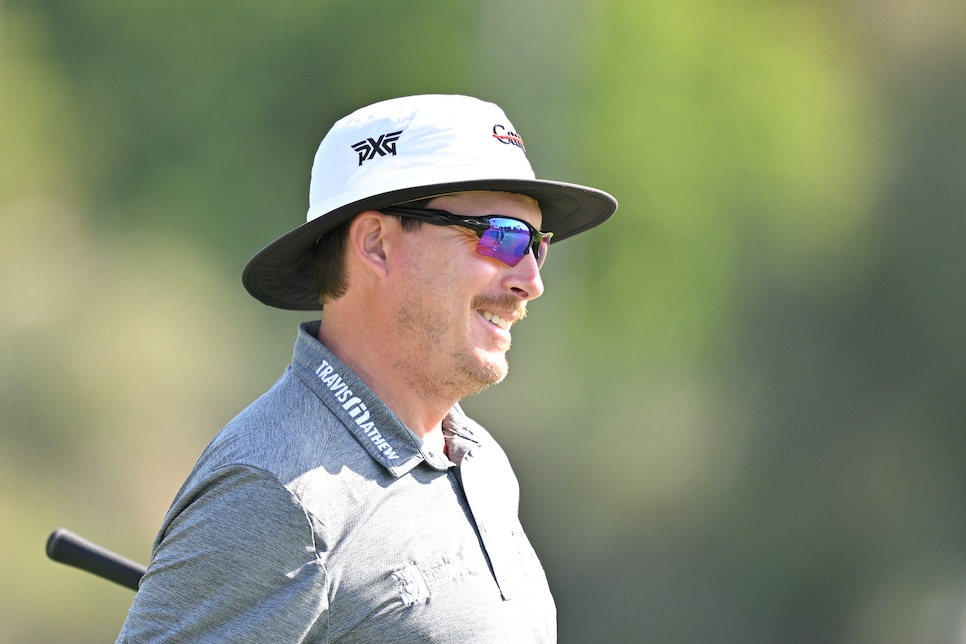 As if playing professional golf isn't tough enough, PGA Tour pros have to watch their mouths after hitting bad shots to avoid swearing fines. That's something us weekend hackers don't have to worry about, at least. But neither does Joel Dahmen after coming up with a hilarious G-rated alternative to dropping any F-bombs.
The PGA Tour winner and now Netflix star uttered a much more family-friendly phrase upon striking a poor shot on Friday at the Corales Puntacana Championship. And as was the case when his featured episode of "Full Swing" came out, we're just glad the cameras—and mics—were rolling around him. Enjoy:
"Oh, donkey poo!" So good. And juuuust a tad different than the F-bomb Shane Lowry fired back at someone in the gallery at the WGC-Match Play on Thursday. The Irishman will probably donating some of his prize money this week back to tour headquarters.
Anyway, yes, it's safe to say Joel wasn't happy with that one, even though it hit the green (something us weekend hackers would have been ecstatic about). And it's also safe to say Joel won't be fined for saying that considering the tour shared it on Twitter.
Dahmen in the clip also immediately asks his caddie and fellow Netflix star Geno Bonnalie, "What's the cut gonna be?" in his typical self-deprecating fashion. Well, at the time of this post, Dahmen's even par total through 36 holes has a 98-percent chance of making the cut, according to DataGolf.com. So golf fans should get to see—and hear—more of Joel this weekend. And that's the opposite of donkey poo.