News
How to improve the PGA Tour's fall schedule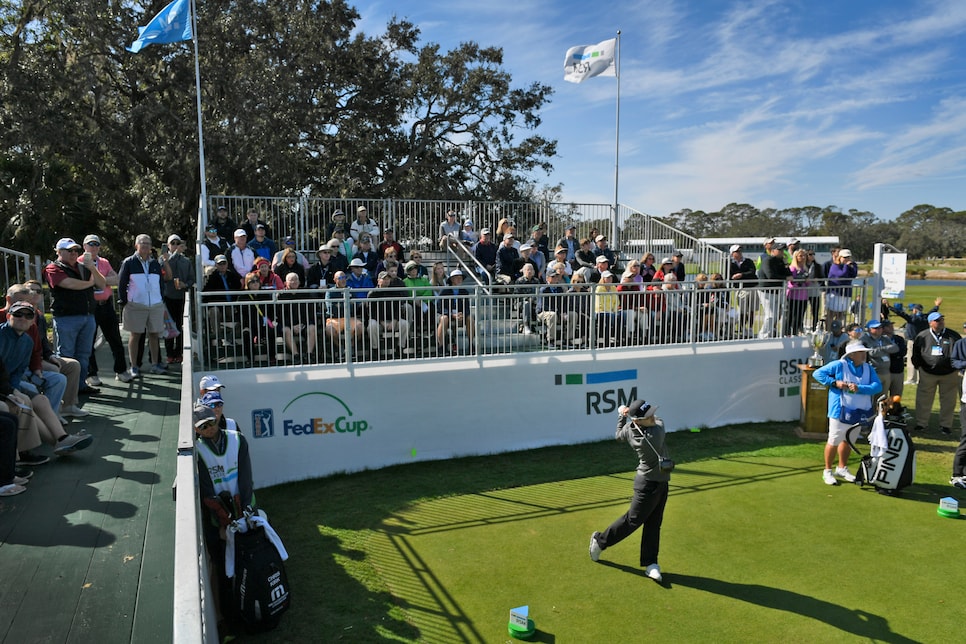 There's a common refrain this time of the year: "Does golf need an offseason?" It's a tired, witless argument because 1) the PGA Tour and commissioner Jay Monahan are emphatic that autumn play is here to stay and 2) from a player's standpoint, there's no obligation to compete, with many using the fall as de facto downtime.
But, at the core of this debate lies is a genuine concern: The fall portion of the wrap-around schedule is an imperfect conceit, a sentiment cemented by TV numbers and the absence of star power. That doesn't mean it's worth scrapping. In practice and in principle, this part of the calendar can set the stage for the campaign to come.
Here are five changes that can improve the PGA Tour's fall schedule.
Move the third/fourth rounds to Monday and Tuesday night
It's no secret that golf is trying to reach new audiences. In its present staging, the fall schedule is not helping that effort. If the two-month season is here to stay, the broadcast slate is in need of desperate overhaul.
Consider: The OHL Classic at Mayakoba drew a final round 0.25 rating. If that sounds bad, it is. It was demolished by NBC's Sunday Night Football (10.16) and soundly beat by a NASCAR practice session and women's college basketball. Nothing against the later two sports, but it's safe to say the PGA Tour aspires to higher comparisons. Moreover, the OHL numbers weren't an aberration. The Shriners Hospitals for Children Open, played the week prior, was not among the top-50 sports programs that weekend, and the tour's three Asia tournaments were missing from their respective lists, as well.
The argument can be made that the (relative) lack of big names in the fall events doesn't help, but that's far from the root of the problem. Despite its own tribulations, the NFL remains king of the fall, with college football drawing similar eyeballs. Baseball's postseason also takes a bite of the pie. Fighting this beast is, has, and will be a futile endeavor. Which is why the PGA Tour should experiment with final rounds on Monday and Tuesday, aired at night.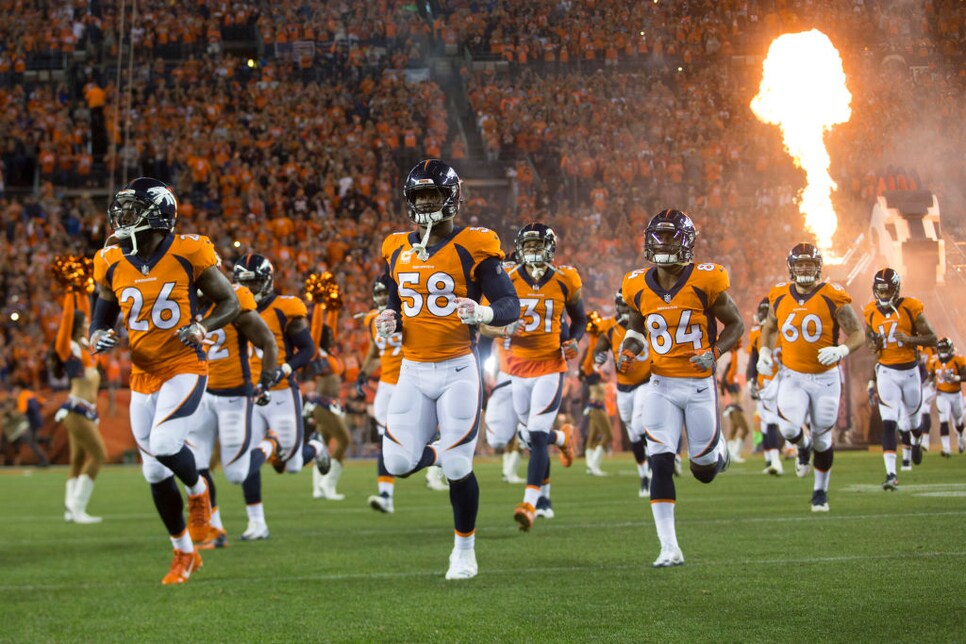 This is not a straightforward position. The third round will still encounter Monday Night Football, and though MNF isn't what it once was from a must-see standpoint, it remains a behemoth franchise. Additionally, the shift away from the weekend would create issues for players hopping between the PGA and European Tours (albeit a small group, and battles over commitments is nothing new for the circuits). And, because of waning daylight, it would require all events to be moved to the West Coast (more on this in a moment).
But hosting the final two-plus hours after 5 p.m. ET on Tuesday raises golf above the weekend sports noise, getting a more clearer view for the casual fan, the exact demo the tour is trying to attract. Better yet, you're not going to lose your diehards, a sect that likely comprises the majority of weekend TV audience. (For what it's worth, the biggest sports threats on Tuesday—NBA, MAC football—register scores around 1.0.)
Detractors will say the move concedes defeat to other sports. In reality, it's a heightened awareness of the marketplace and (possibly) tapping value from an undervalued spot on the TV schedule. (And, with the PGA moving to May and FedEx Cup likely moving as well, you can argue the white flag's already been waved.) At worst, the current viewership is so minimal that it permits—if not begs for—experimentation.
One of the pluses of the fall season is it tends to provide a first glance at some of the Web.com Tour graduates, many whom are fresh faces. At least, it should offer this initial look. If a fledgling pro isn't in the running, they're unlikely to garner much air time. In our estimation, it's a big miss by the networks.
Too often featured groups in fall broadcasts are filled with journeymen performers, guys who have made their marks but aren't necessarily selling tickets. We get the pull of putting the most recognizable faces in these slots. Guys like Graeme McDowell, Charles Howell III and Jhonattan Vegas are all solid players, and if they're at the top of the leader board, we're all for covering them. But to showcase a vet who's eight shots back on Friday instead of highlighting up-and-coming talent—an instance that happened all-too-often this fall—is a waste of the platform.
Giving some love to the newbies not only adds another level of interest, it grows their profile when they do blossom. We hear "grow the game" ad nauseam, though we often fail to recognize its more subtle layers. We'd argue this is one of those wants that's not being fed.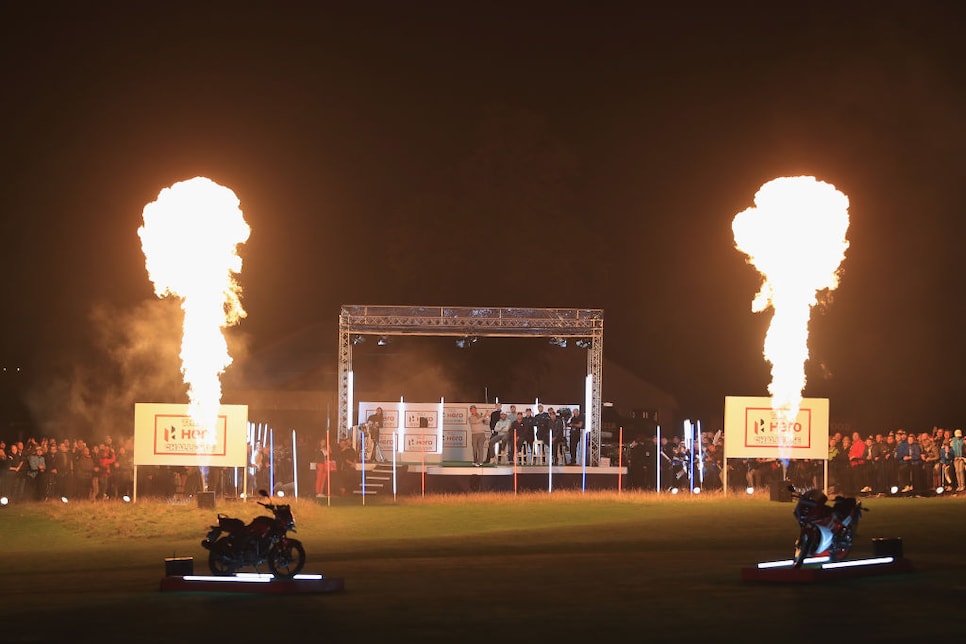 Embrace the Euro Tour's creativity
Keith Pelley's "Sure, what the hell" approach has paid dividends on the European circuit. While the PGA Tour did something similar with the team-based Zurich Classic (to extremely positive reception), the league has maintained a conservative approach. A strategy that's fine for the spring and summer, but with the overwhelming competition in the fall, it's time to get creative.
That means embracing under-the-lights events (like the old Monday Night Golf broadcasts) and formats that deviate from normal stroke play (think GolfSixes or knock-out). There's opportunity, too, for ancillary showcases such as long-drive contests, even off-the-wall ideas encouraging crowd noise during shots. We're not advocating turning tournaments into circus affairs. But a bit of nuanced Barnum & Bailey would do the tour some good.
Starting in January, every month of the golf season boasts at least one event that's a must-watch due to the field, course or stakes involved. No, seriously. Go take a look. We'll wait for you ... even in the depths of winter, there's Pebble Beach to save us from February's gloom and two WGC events in March to quench our thirst until Augusta.
Why do we bring this up? All due respect to the eight tournaments under scrutiny, there is nothing on the fall schedule that warrants such attention.
How does the tour rectify this? Location is part of the problem, one that's somewhat unsolvable. Despite the WGC designation on the HSBC Champions event, the travel will keep a sizable contingent of top American stars from visiting on a consistent basis (two of the game's biggest draws, Jordan Spieth and Rickie Fowler, were noticeably absent this year). The courses on this trek aren't worthy of the early-a.m. rise for American viewers, either. Conversely, the Asian swing is essential to the tour's global growth; touching these events is a non-starter for the foreseeable future.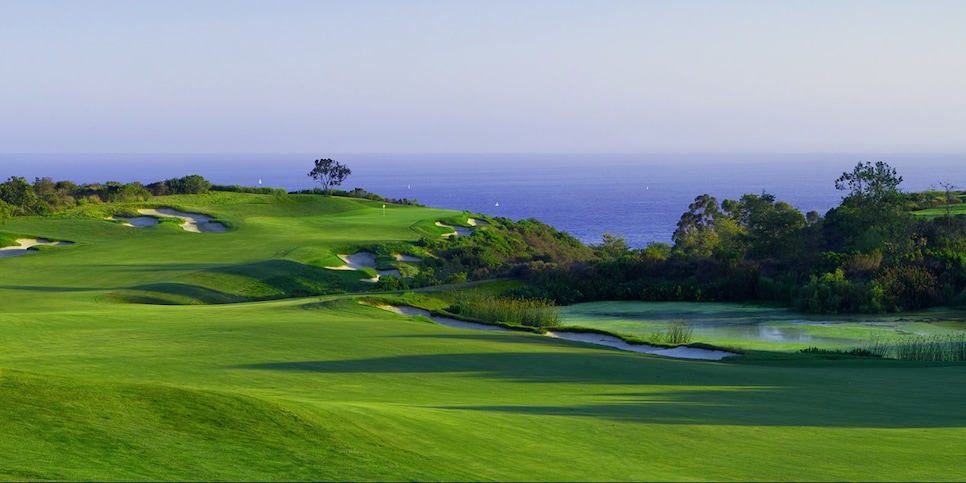 Because of its alternate status, let's put the Sanderson Farms Championship on the side as well. That leaves the Safeway Open, the Shriners, the OHL and the RSM Classic to tinker with to create an appointment-viewing fall event.
To get TV traction, you're going to need an event under the lights, or a course that's its own attraction. Sticking with the second point—and keeping the aforementioned ET night-time presentation—the Western U.S. is not short on viable, enticing tracks. We went to golf course guru Stephen Hennessey for his picks on three possible venues:
Another wild-card to consider is throwing Bandon Dunes into the mix. Granted, its remote setting and lack of surrounding infrastructure seemingly makes this a challenge. Yet, the USGA is bringing the U.S. Amateur to the property in 2020 after having the Curtis Cup, U.S. Mid-Amateur and both the men's and women's Amateur Public Links there previously. Plus, a made-for-TV event with limited attendance is well within its capacity. If the tour is trying to make a splash, this is the dais.
However, a charming course will only go so far without a substantial investment and financial tie-in. If the tour wants a flagship fall event, it needs that extra something. Which brings us to our final point …
Add a rule requiring players to compete in one fall event
Unless a radical shift in purse or Ryder Cup points are involved, you're unlikely to get many top performers to these tournaments. That's the nature and upshot of a year-round schedule, making this mandate imperative.
On the surface, this seems too challenging to pull off, but it's not unfounded. To promote players to move around and help quell strength-of-field concerns across the board, the tour implemented a rule requiring players who didn't have at least 25 starts the previous year to add a tournament they hadn't played in the prior four seasons. This guideline served as impetus for a host of marquee names entering the Travelers Championship last summer, transforming the traditionally rank-and-file event into one of the most exciting contests of the year when one of the newcomers, Jordan Spieth, claimed the title with is dramatic playoff bunker hole out.
And really, is one appearance during a two-month window that big of an ask? If you can find another career that offers six weeks of vacation for six days of work, sign us up.
Certain exceptions would have to be made, specifically for those with European Tour membership to allow for Race to Dubai participation. It's also a pitch that some will scoff at. But sweeping waves aren't spurred by small winds. If the PGA Tour wants its fall season to succeed, it's time to welcome a fresh breeze.