News
PGA Championship 2017: Will this new schedule create an actual offseason? Probably not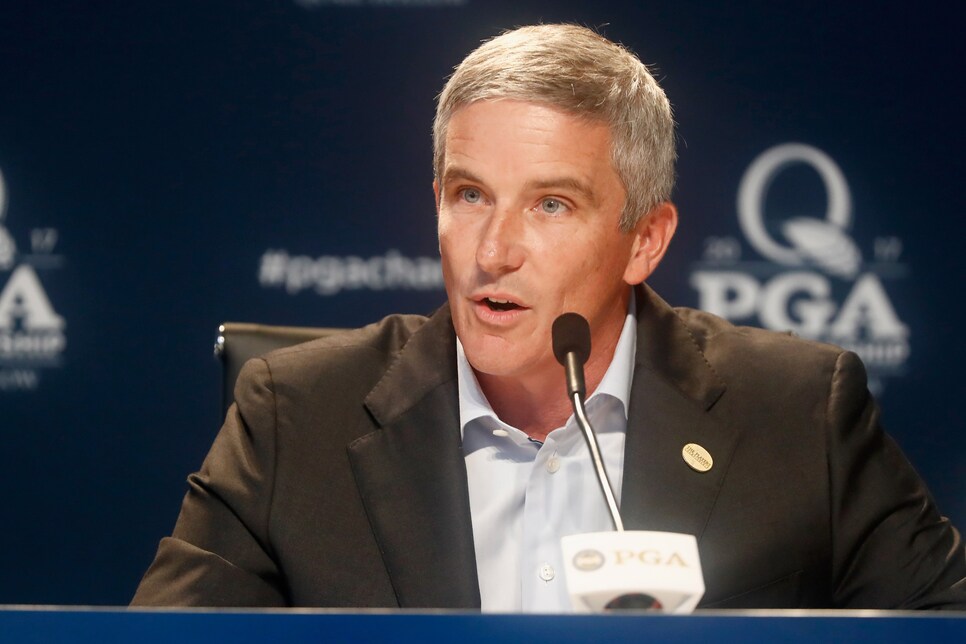 CHARLOTTE — Just what will the men's golf schedule look like moving forward when all the pieces fall into place? It's the question that lingers after Tuesday's announcement at Quail Hollow Club that, starting in 2019, the PGA Championship will be played in May (the weekend prior to Memorial Day weekend) and the Players Championship will be held in mid-March.
Presumed to follow will be the FedEx Cup Playoff events moving from September to August, a scenario PGA Tour commissioner Jay Monahan previously expressed interest in and now will have the opportunity to carry out with the PGA Championship out of the way. But Monahan was not ready to go any farther than announcing the Players Championship's move on Tuesday.
"There are a number of other decisions we need to make, and as you can imagine there's a fair amount of complexity within that and we have a number of constituents we have to work with," Monahan said. "When we have more specifics, we'll come back and make those announcements. We are just not far enough along in our process to be able to say definitively where we are."
Part of the discussion, according to sources, is the potential reduction in the number of Playoff events from four (including the Tour Championship) to three. Additionally, how the tour will schedule around the Olympics in August every four years needs to be resolved.
There was one area of scheduling, however, that Monahan wasn't reluctant to discuss: the current wrap-around season and its 45-odd event PGA Tour calendar. If players had hoped discussions of schedule changes might also result in the creation of a true off-season, Monahan likely dampened their spirits.
"I would say going back to the advent of the FedEx Cup, the wrap-around season has elevated all of our events," Monahan said during the press conference. "I think when you look at 46 events over the course of the season, right now, I don't expect that to change. I think that works very well for our product, and candidly, as a sport, a true international sport, being on all the time and showcasing the world's best players over that period of time, we think is very helpful."
Monahan noted that if players play 25 events a year, that means they have 21 weeks where they're off. "That's five months of free time."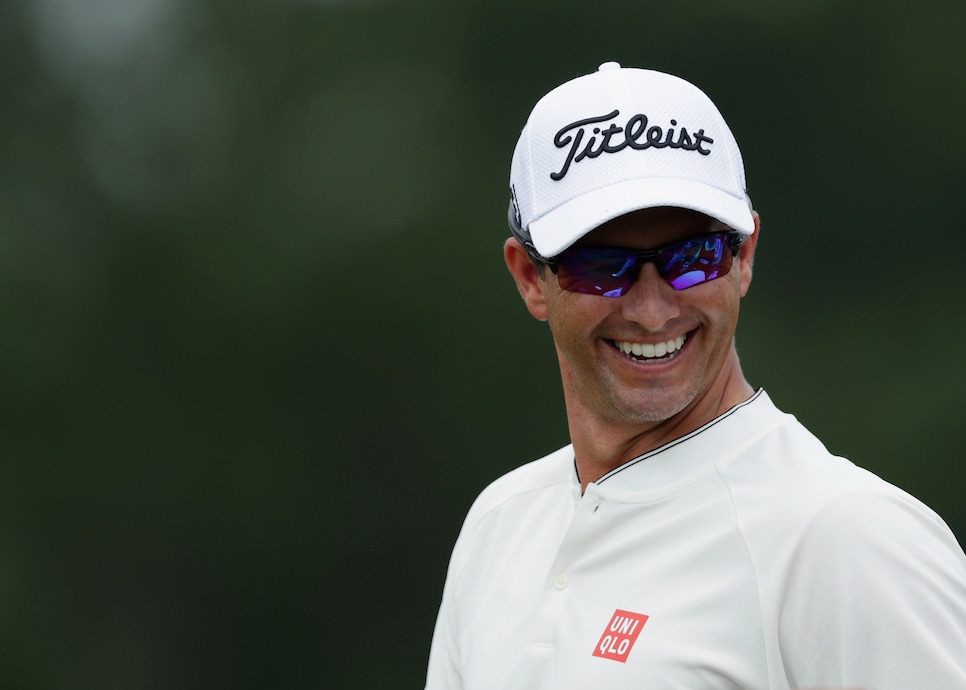 Afterward, Monahan fielded more questions from reporters about the subject. While he said he was sympathetic to some players—Adam Scott is among the more vocal on the subject—interest in creating a window on the calendar where there are no PGA Tour events, that runs counter to what Monahan says is his mission is at the tour.
"I get it. If there is a hard stop, I see where that's a benefit," Monahan said. "But we're also not the only tour out there. If you create openings in your schedule, those openings will get filled. Players will have opportunities elsewhere. Our job is to maximize playing and financial opportunities and create the platform for our players. That's what's gotten us here."
Within 30 minutes of the end of the press conference, Monahan's point seemed to be proved. The European Tour announced it was moving its flagship event, the BMW PGA Championship out of May to September. To fill the opening that will presumably be made when the PGA Tour eventually decides to move its FedEx Cup Playoffs to August.