News
Can the Zurich Classic inspire more regular team-golf events? Here's hoping the answer is yes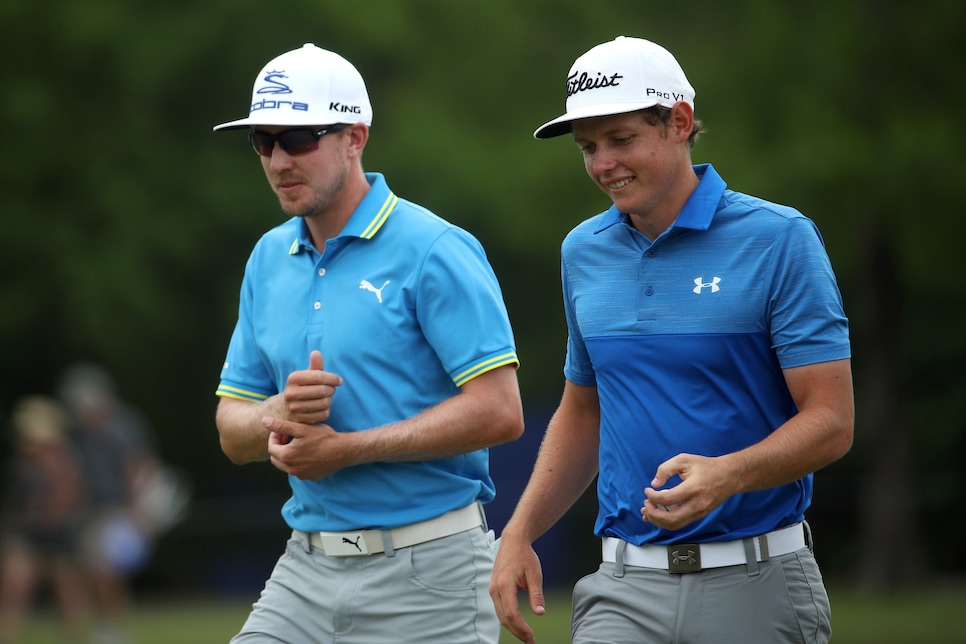 Golf seemed a little cooler last week during the 72 holes of team play competition at the Zurich Classic of New Orleans. Even though the tournament was so bedeviled by weather that it had to hold its sudden-death playoff on a desolate Monday morning at TPC Louisiana, the overall vibe seemed to confirm that the game has a void that needs filling.
True, golf has the Ryder Cup and the Presidents Cup and the Solheim Cup, and a few others in Asia and Europe that feature team play. But all those events are clearly special weeks apart from the week-to-week rhythm of the golf calendar. New Orleans brought a refreshing variety to the grind of individual medal play.
Team golf used to be a staple of the PGA Tour. The Miami Biltmore Invitational Four-Ball was played from 1924 to 1954, and the Inverness International Four-Ball 1935 to 1953. Both tournaments, incidentally, accounted for three of the 83 official victories that make up Sam Snead's all-time PGA Tour record.
The Walt Disney World National Team Championship went from 1974 to 1981. From 1994 to 2002, the so-called Silly Season featured the Diners Club Matches and the Hyundai Team Matches. There was also a mixed-team event of PGA Tour and LPGA players that began in 1960 as the Haig & Haig Scotch Foursomes (winners, Jim Turnesa and Gloria Armstrong) and the ended as the JCPenney Classic in 1999 (won by the intriguing team of John Daly and Laura Davies). Greg Norman and LPGA commissioner Mike Whan last year spoke of the possibility of starting a similar event.
"It's always fun having a partner. It breaks up that lone wolf world we live in on the tour."
Probably even more organic to the old tour life than actual tournaments were the informal but often intense better-ball money matches during Tuesday practice rounds. It was a form of preparation mostly preferred to beating balls and putting, the place where young players cut their teeth and veterans stayed sharp. There was mostly pride on the line, but purses were low enough—and the stakes sometimes high enough—that certain players looked to such games as a way to supplement income.
Urban legends emerged from these practice rounds. Some of the matches had gone on so long there was a running lifetime tally. Some players—often those less well-known to fans, such as John Huston—earned special status for being the toughest when it came to playing for their own money. In some cases, knowledgeable fans made sure to follow such matches during practice rounds, identifying with the same format that is most popular in their weekend games.
"It's a more fun way to play," says World Golf Hall of Famer Lanny Wadkins. "It's always fun having a partner. It breaks up that lone wolf world we live in on the tour."
As much as any player in golf's modern era, Wadkins embodies team golf. Not only was he a Ryder Cup stalwart, but over his nearly three decades on the tour, his regular money-game partners were Tom Weiskopf, Jerry Heard, Bert Yancey, Raymond Floyd and Tom Watson.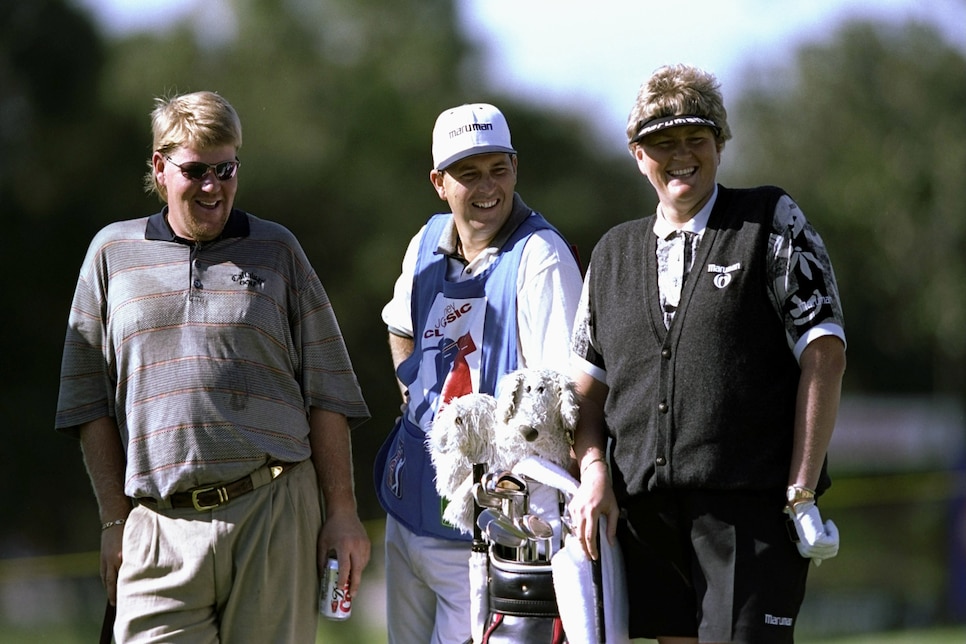 "I liked having partners that liked to give the needle as much as I did, and Tom Watson was the king of the needle," Wadkins says. "It kept things loose, but it was also intense. Sometimes more than real tournament rounds."
Wadkins remembers a match at Hilton Head in the 1970s between he and Yancey against Weiskopf and Arnold Palmer that went 36 holes because Palmer insisted on playing two "emergency" nines. "Can you imagine, 36 holes on a Tuesday in practice?" he said. "At the PGA Championship at Canterbury in 1973, the four of us played money games Monday, Tuesday and Wednesday. It was wonderful."
At New Orleans, Jordan Spieth voiced similar sentiments about team play. "It's going to lead to a lot more fun out here," said Spieth, shown below with his partner, Ryan Palmer, along with some of the other fun pairings at TPC Louisiana. "Guys who are playing free, guys who are expressing themselves. You'll see more personality than you would maybe see, and I think we're all looking forward for that, and I think that this would be a really fun format to have."
Wadkins also won the CBS Golf Classic, a taped made-for-television single-elimination event held at the Ohio's Firestone Country Club from 1967 to 1974. To this day, it remains my favorite taped golf show, even better than the more heralded Shell's Wonderful World of Golf.
In many ways, it was my introduction to real golf. Because the players wore microphones, the show had an intimacy that conveyed the pressure and emotion the players were feeling. An earlier show, Challenge Golf, in which two-man teams took on Arnold Palmer and Gary Player, was also good, but there was a friendly atmosphere, in which a player would often act as an announcer as his opponent was hitting a shot, that undercut the authenticity.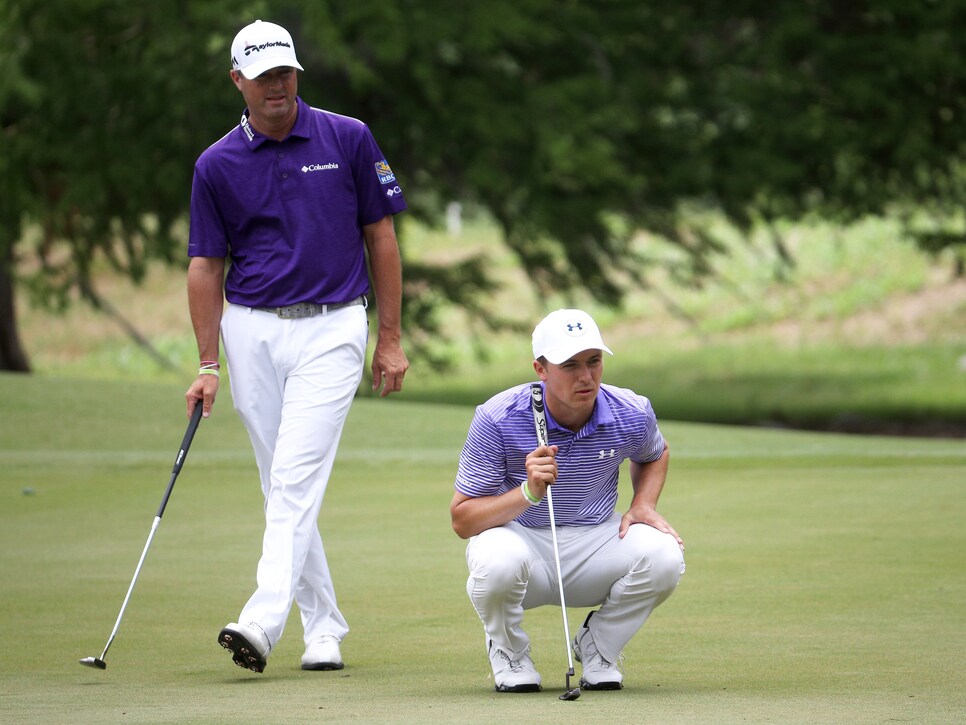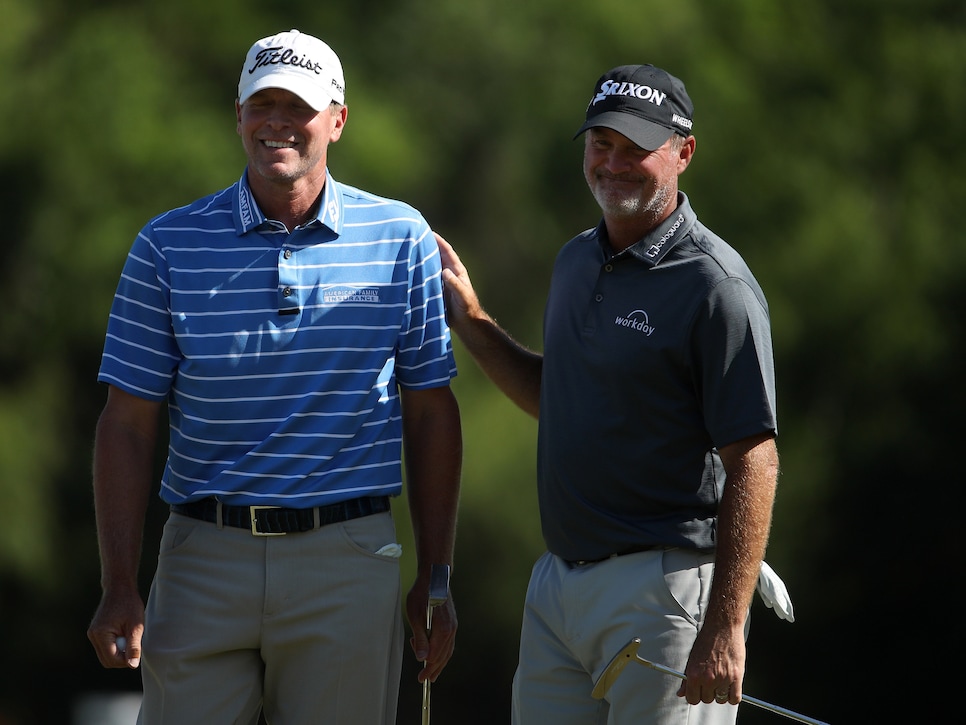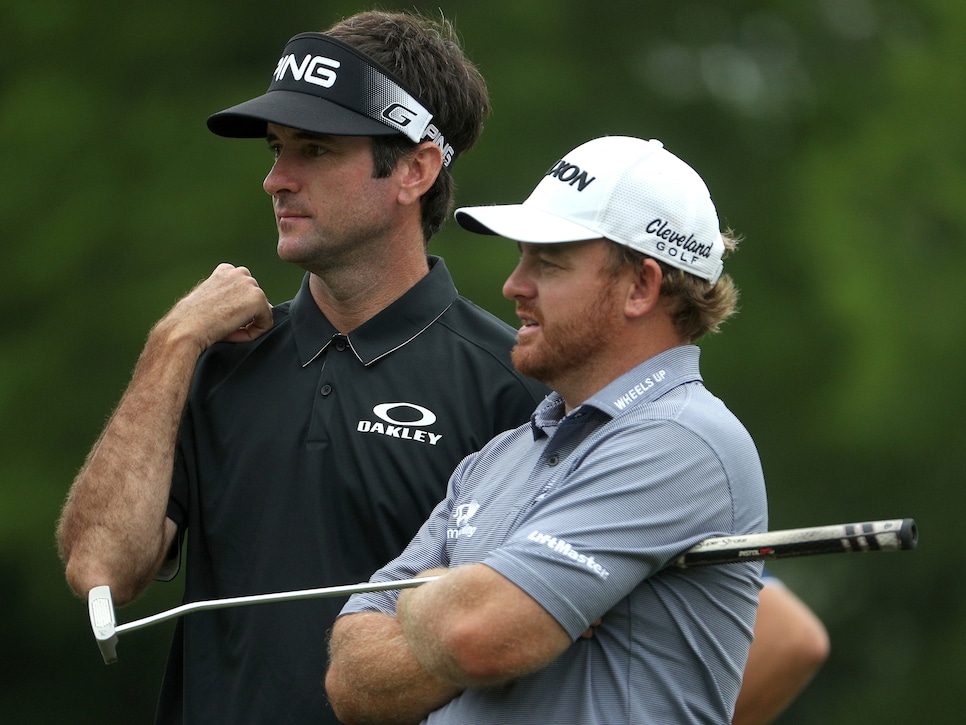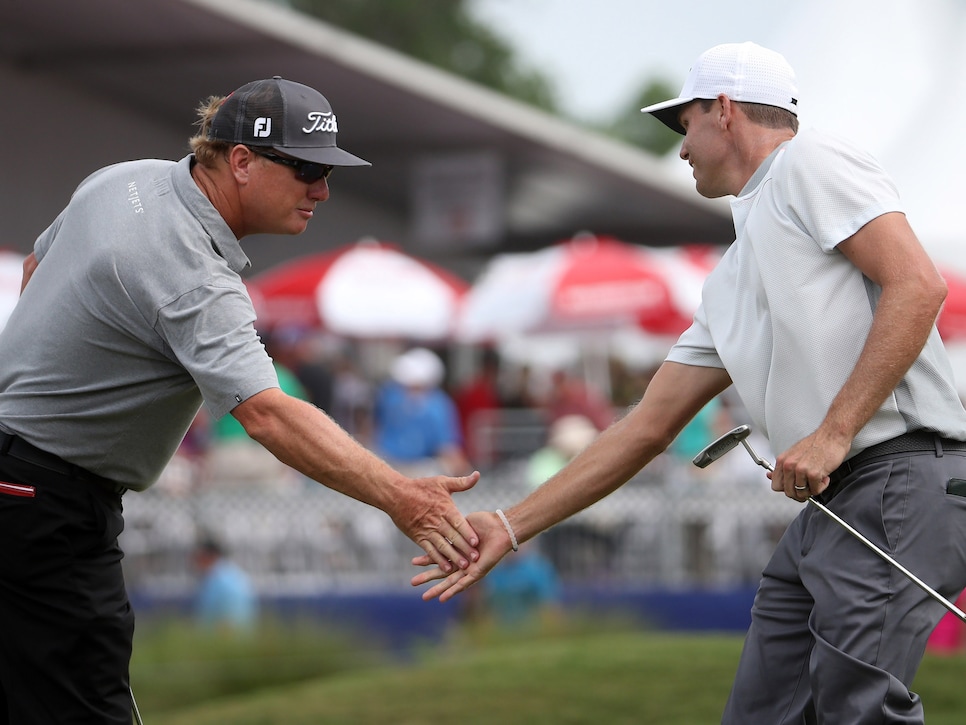 In the CBS Golf Classic, every hole was shown, and there was often an edge to the proceedings. Some players, you could tell, didn't like each other. What eventually aired was heavily edited, the director, the legendary Frank Chirkinian, made sure the telecast had a bit of bite. I vividly remember Lee Trevino, playing with Miller Barber, blowing a two-footer that he probably expected would be conceded and fuming, "I knew I was going to miss that goddam putt."
"It could get heated," remembers Wadkins, whose partner when he won in 1974 was Heard. "Firestone was really a premier venue in those days. The players were delighted when they got invited, and the money was pretty good."
But in subsequent years, even in the era of the Silly Season, team golf tapered. A key indicator was the World Cup, which used to proudly draw Palmer and Jack Nicklaus as the U.S. team. In 2007, the event had to recruit Boo Weekley and Heath Slocum to represent.
A problem with selling the format as a tour event was that the Walt Disney had a distinct history of being won by obscure players rather than stars, the roster of victors including Dean Refram, Mac McLendon, Bob Mann, Mike Holland and Woody Blackburn.
But team golf is making a comeback. The increasing popularity of the Ryder Cup and Solheim Cup helps big time. So does the popularity of the PNC Father-Son Challenge, which the then 66-year-old Wadkins won with his son, Tucker, in 2015. And so does Phil Mickelson becoming the Godfather of Tuesday, taking it upon himself to use his "reported" penchant for high stakes to impose a steeling pressure on young American stars.
And so did a cool week in New Orleans.