Fantasy Advice
Honda Classic DFS picks 2022: Is Matthew Wolff's upside worth the risk?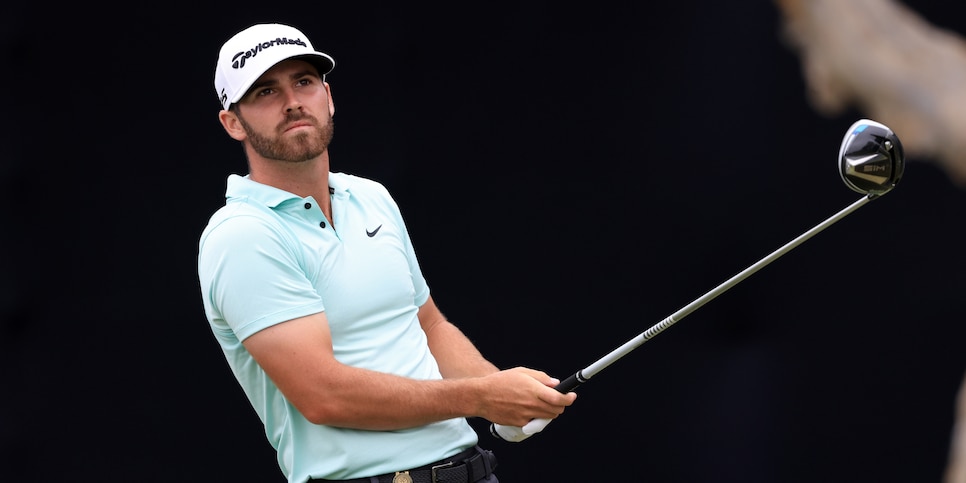 Fresh off splendid back-to-back weeks at TPC Scottsdale and Riviera, the PGA Tour officially begins the Florida Swing! This is the first of four straight events in the Sunshine State, and PGA National is the first course to host. Don't expect a warm welcome from the course, which played 1.102 strokes over par last season—making it the third-most difficult non-major course on the schedule.
The famed "Bear Trap" is one of the most difficult stretches of golf on the schedule—limiting the damage on holes 15, 16 and 17 often helps determine the outcome of the event. With water in play on 15 holes this week, there are big numbers lurking everywhere.
That might not bode well for Matthew Wolff, who returns to the PGA Tour this week. Some might see his name and recognize the upside with his talent. But there's trouble at every turn at PGA National, which might not bode well for him. More on that below.
Here are my favorite plays and fades this week at the 2022 Honda Classic.
Price range: $9,000 and above
High Upside: Daniel Berger ($10,400 DraftKings | $11,800 FanDuel)
There are definitely question marks surrounding Berger's game at the moment. He withdrew before the Pebble Beach Pro-Am, his title defense, then missed the cut in Phoenix. Outside of that, he's been awesome. He's gaining 1.11 strokes per round over his last 50, the fifth-best mark in this field, per the RickRunGood.com golf database. If you can look past the immediate short-term concerns, he's clearly one of the best players in the field.
Safest Option: Billy Horschel ($9,600 DraftKings | $11,100 FanDuel)
Horschel hasn't missed a cut since the U.S. Open, and he's been a staple inside the top 40. In fact, he's in the midst of nine consecutive top-40 finishes with a T-11 at Torrey Pines and a T-6 in Phoenix as his past two starts. That stretch also includes a win at the BMW PGA Championship. Now he heads to PGA National, where he has three top-16 finishes in his past five trips, to battle a weak field.
Most Likely To Disappoint: Matthew Wolff ($9,200 DraftKings | $10,600 FanDuel)
It's been a slow start to 2022 for Wolff, whose best finish came a few weeks ago, a T-6 at the Saudi International. He missed the cut at The American Express and finished 64th at the Farmers Insurance Open. The major concern for Wolff around PGA National is volatility. With water coming into play on 15 holes, there are huge numbers lurking everywhere. Wolff has had a habit of making big numbers in his career, which is creating hesitancy for me when backing him.
Pick To Win: Sungjae Im ($11,000 DraftKings | $12,000 FanDuel)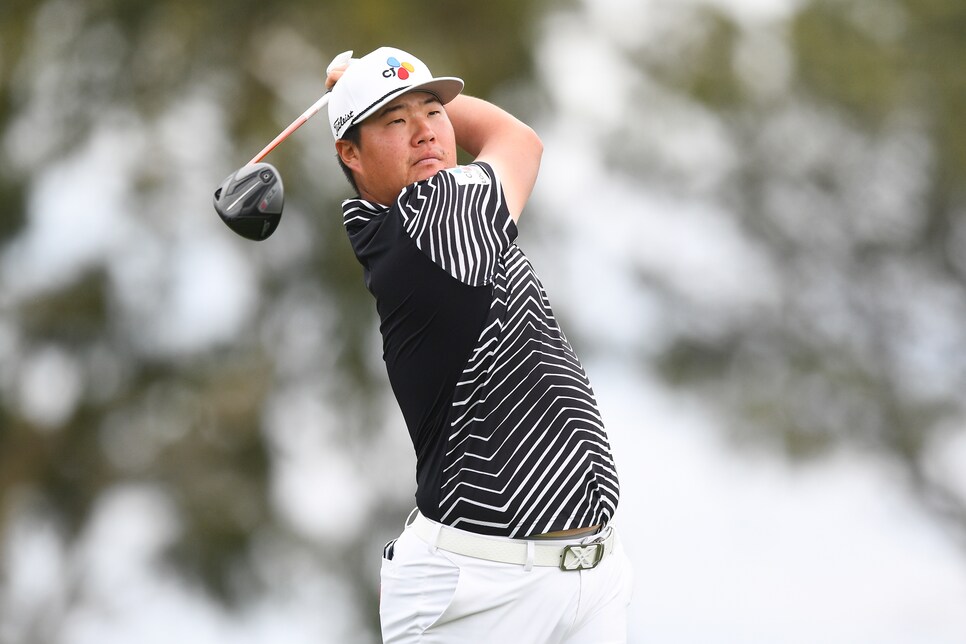 Im won this event in 2020 and provided a valiant title defense in 2021—eventually finishing eighth. He's playing better now than he was before this event in each of the past two years. Outside of a shaky Saturday (75) at Riviera, he was great last week. Im is on the verge of another victory, and there's no better place for his game than PGA National.
High Upside: Jhonattan Vegas ($8,500 DraftKings | $10,200 FanDuel)
PGA National puts a huge emphasis on ball-striking because there is water in play on most tee shots and most approach shots. That's the part of the game where Vegas shines. He's the fourth-best ball-striker in the field over the past 50 rounds, per the RickRunGood.com Golf Power Rankings. That skill-set has translated to success at the Honda Classic—Vegas has four top 30s in his past five trips, including a T-4 in 2017.
Safest Option: Mackenzie Hughes ($8,300 DraftKings | $9,600 FanDuel)
I'm always a little hesitant to back "short-game specialists" like Hughes, but he's simply proficient at getting the ball in the cup. His missed cut last week was the first time he lost strokes to the field in eight events. He finished runner-up to Sungjae here in 2020 and has the short game to deal with the seemingly infinite number of bunkers at PGA National.
Most Likely To Disappoint: Russell Knox ($8,100 DraftKings | $10,000 FanDuel)
Knox's long-term course history is awesome! He has two top-three finishes, and on a per round basis, is gaining much more strokes than his peers at PGA National. However, when you dig deeper, you realize those positive numbers are from 2014-16. In his past five starts at PGA National, he's missed the cut in four and finished T-51 in the other. Many might overlook that aspect of his course history.
Pick To Win: Aaron Wise ($8,400 DraftKings | $9,800 FanDuel)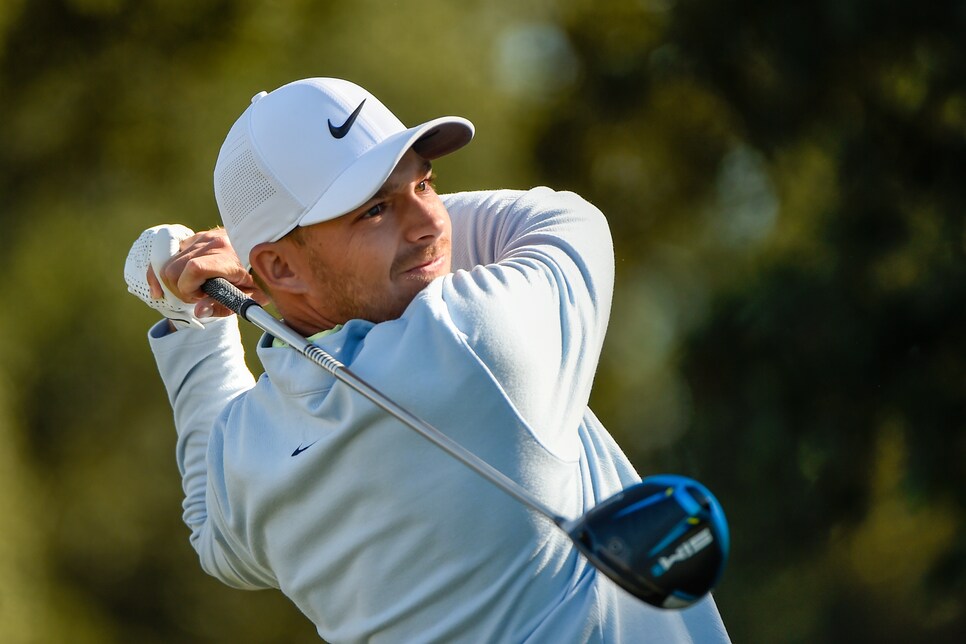 Here we go again! If you've been following me for any period of time, you know I've been incredibly bullish on Aaron Wise this season. In short, he's a top tee-to-green player who has made huge gains with his putter. All of that remains the same and he heads to the Honda Classic where he has a T-13, T-35 and a T-33 in his only three trips.
High Upside: Nicolai Hojgaard ($7,600 DraftKings | $9,800 FanDuel)
Hojgaard is only 20 years old but his game is much more mature than that. Over the DP World Tour, he's cashed two wins in his past seven starts and has held his own in some of the deeper fields on that circuit. He finished T-2 at the Portugal Masters and finished near the top of the leader board at both the Alfred Dunhill Links Championship and the BMW PGA Championship.
Safest Option: Denny McCarthy ($7,800 DraftKings | $9,400 FanDuel)
McCarthy missed the cut in Phoenix, ending a streak of seven straight weekends. He had five top-15 finishes during that stretch—few golfers could say that they were playing better in that period. He'll look to improve on his T-3 at this event last year.
Most Likely To Disappoint: Brendan Steele ($7,200 DraftKings | $9,000 FanDuel)
Course history or recent form? Which side would you like? Steele has five top-15 finishes at this event in his past six trips, but he's mired in a stretch of four straight missed cuts. Furthermore, he's lost strokes to the field in six consecutive events. I worry that not even his elite history can flip the switch on his current game.
Pick To Win: Hudson Swafford ($7,100 DraftKings | $8,600 FanDuel)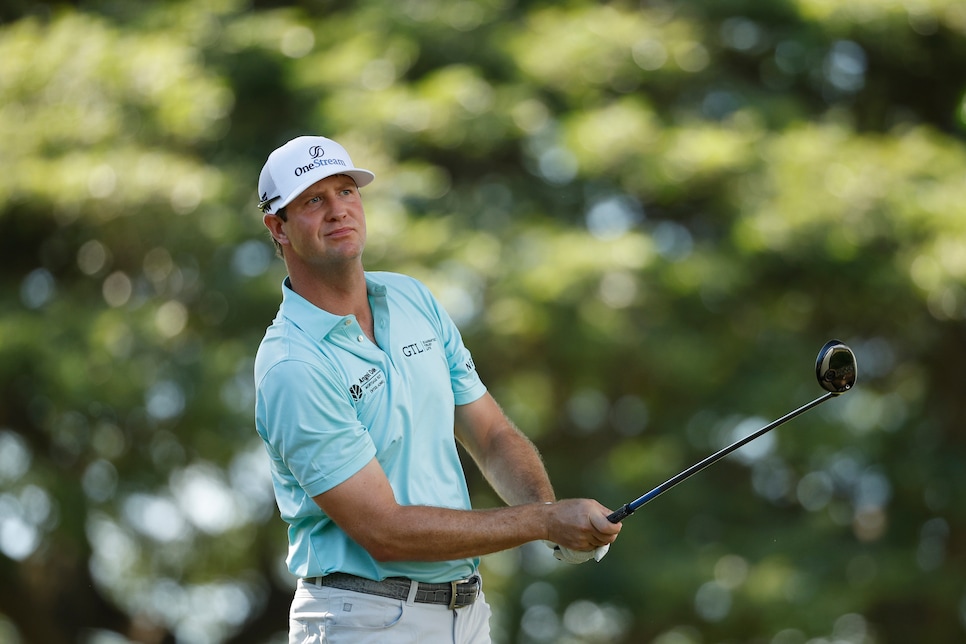 Already with a win in 2022, Swafford's game should continue to translate to courses that require solid ball-striking. He's lost strokes only twice in 11 events this season. His short game is erratic (putting it nicely), but he can touch his ceiling like he did when he won The American Express.
High Upside: Brandon Hagy ($6,500 DraftKings | $8,100 FanDuel)
Hagy has struggled mightily this year, failing to make the cut in four of his five starts and notching an MDF in the other start. The good news for Hagy is that he often "pops" out of nowhere. His form doesn't need to be great before he earns a top-10 finish and now he goes to the Honda Classic where he's been awesome. In his four trips, he has two T-21 finishes and a runner-up. This is mostly a leap of faith, but in this weak field, you could actually do worse.
Safest Option: Lee Hodges ($6,800 DraftKings | $8,100 FanDuel)
Since earning his tour card for this season, Hodges has played in 10 PGA Tour events. He's made the cut in six of them and flashed to a T-3 at The American Express. Hodges can suffer from some cold streaks with the putter, but he's generally more well-rounded than the rest of his peers in this price range.
Most Likely To Disappoint: Brian Gay ($6,400 DraftKings |$7,100 FanDuel)
On paper this feels like a decent spot for Gay, who made his PGA Tour Champions debut last week (he finished fourth at the Chubb Classic, also in Florida). However, PGA National has given him fits over the years. In 18 career starts, he's finished outside the top 40 in 12 of them. His two best finishes, T-8 and T-4, came in 2003 and 2000.
Pick To Win: Padraig Harrington ($6,700 DraftKings | $8,700 FanDuel)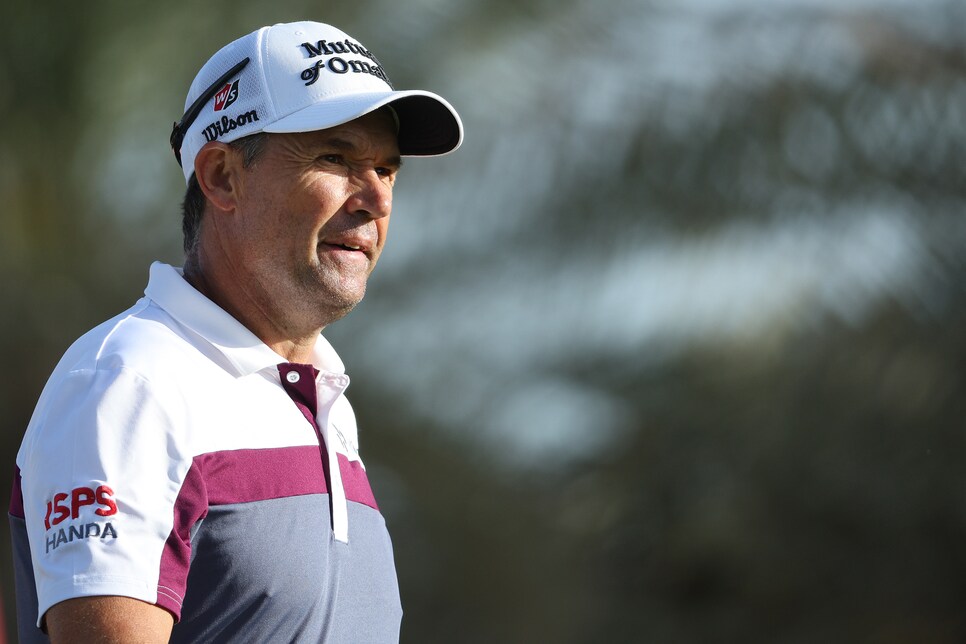 Harrington finished T-56 at the Chubb Classic last week, a PGA Tour Champions start that was probably a disappointment to him. However, before that, he'd been excellent on the DP World Tour, earning five straight top-27 finishes, including two top 10s. Now he returns to PGA National, where he's won twice in his career.