Be Right
Cole Hammer on his next step, a freak injury to his twin teammates and why golfers can't compete with football players at Texas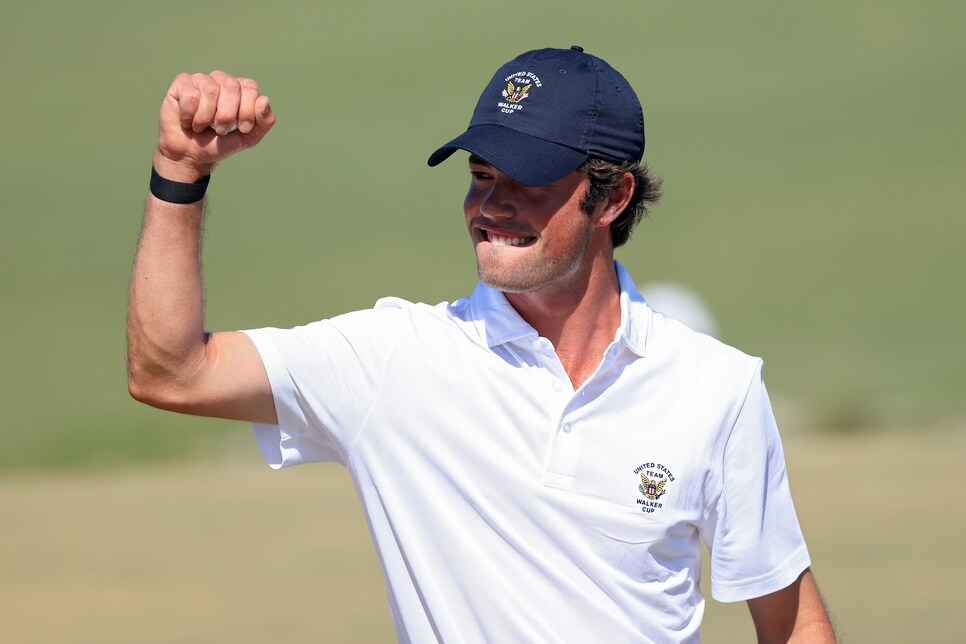 How cool is Cole Hammer's name? It was the talk of the 2015 U.S. Open at Chambers Bay, where Hammer, at the age of 15, made his major championship debut. His rounds of 77 and 84 saw him miss the cut, but the teen phenom's name remained an unforgettable one in the golf fan's mind.
Turns out, his game has become even better than his name. In the seven years since, Hammer has put together a decorated amateur career that includes two Walker Cup appearances (both wins in 2019 and 2021), wins at the 2018 Azalea Invitational and the Western Amateur, a win in the 2018 U.S. Amateur Four-Ball with partner Garrett Barber, two more U.S. Open appearances and the 2019 Mark H. McCormack Medal. Need we continue?
Despite the laundry list of amateur accolades, Hammer, now a senior in college, still doesn't consider himself the Big Man on Campus. There's simply too much competition for that title on a campus like the University of Texas in Austin.
"You know, it's funny, we're not [the big men on campus] whatsoever," said Hammer when asked if the Longhorns golf team is popular amongst their peers. "Oklahoma State claims to be a golf school and they're still fully a football, basketball, baseball school. My school, our social media does a great job of trying to promote our program, but the short answer is no. The long answer is we wish we were Big Men on Campus. Sometimes we'll walk around and people will recognize us, but it's not like 'oh, there's QB1.' It's like, 'oh, there's golfer 1-2-3-4-5.'"
The good news for Hammer? Once he reaches the tour, everybody will either remember his name or love his name at first sight. He'll soon miss the days of being able to stroll across campus incognito-like.
Speaking of school, Hammer still has his final spring golf season remaining before going pro, which was among the topics discussed on this week's episode of "Be Right." Please, have a listen below to our chat with Hammer, and stick around for our Honda Classic picks.