Going Streaking
Two-time tour winner Russell Knox putting together one of the strangest streaks in recent memory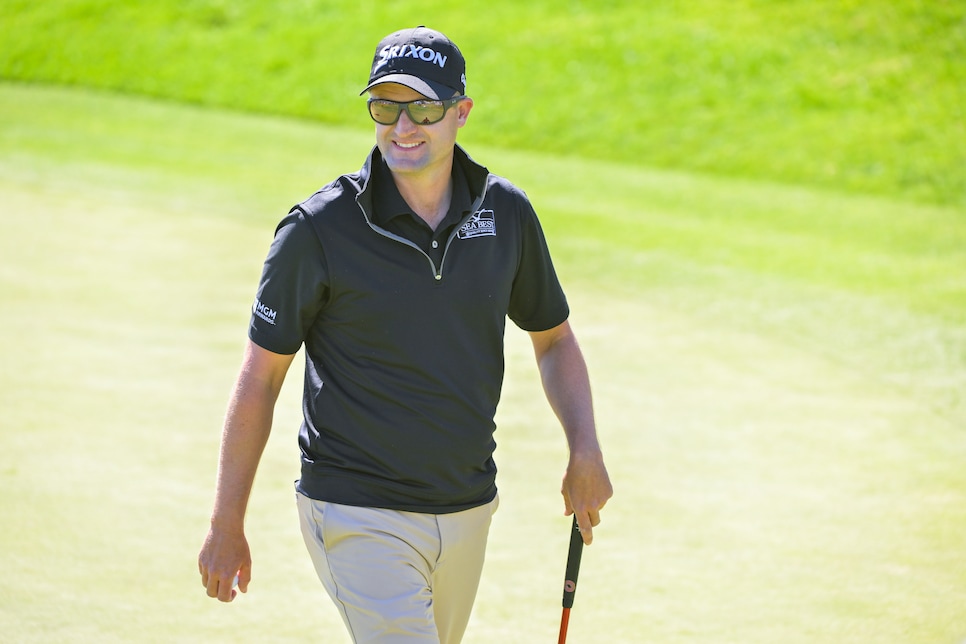 We've heard of made-cut streaks and even top-10 streaks before, but the streak two-time tour winner Russell Knox has put together over the last three weeks is a lot more unique (and stranger) than that.
Knox, who began 2022 with a T-7 at the Sony Open, his best finish since a T-5 at Firestone in August of 2017, has posted the exact same result in the last three consecutive weeks on the PGA Tour, starting at the AT&T Pebble Beach Pro-Am. There, Knox tied for 33rd, which he's followed up with a T-33 at the Waste Management Phoenix Open and another T-33 at the Genesis Invitational. Eerie: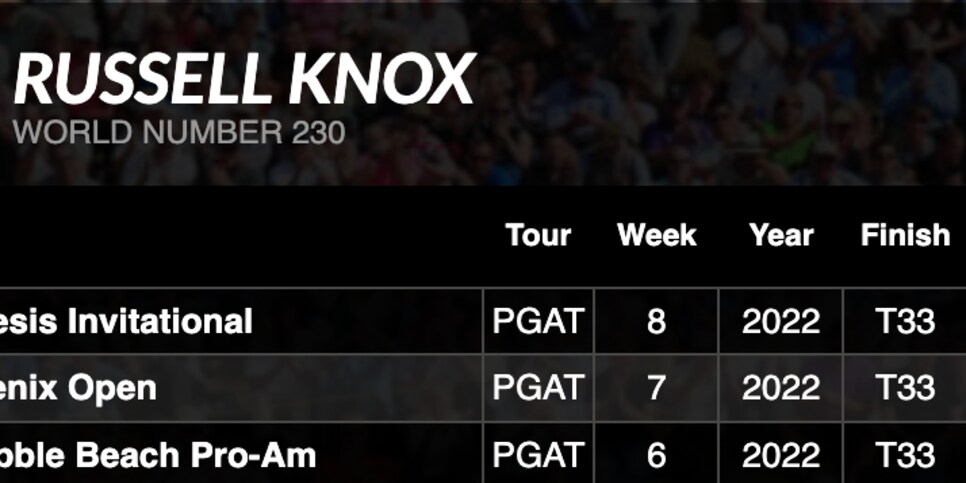 Consistency is key, folks. Knox surely isn't complaining. The Scotsman has made three consecutive cuts only one other time since the beginning of 2021, and he'd never even made the weekend at Riviera once in his entire career (three trips).
Even crazier is that Knox's four-day total scores haven't been that far off of one another in each of the last three weeks, too. At Pebble Beach, Knox was seven under overall (280). At TPC Scottsdale? Seven-under 277. Genesis? Five-under 279. He earned 19.056 FedEx Cup points at Pebble, 21.625 at WMPO and 23.328 on Sunday at Riviera.
As for earnings, they weren't quite as close, thanks to the Genesis Invitational featuring a tournament record prize pool of $12 million, nearly four million more than both WMPO and the AT&T Pro-Am. Knox made $64,000 for his efforts at Riviera, $45,715 at the Waste Management and $43,548.34 at Pebble Beach. Hey, not all T-33s are created equal.
In case you're wondering, Knox does have a chance to keep the streak alive this week at the Honda Classic, where he is 65-1 to win outright, according to odds from the DraftKings Sportsbook. DraftKings has not yet posted odds for Knox to finish exactly T-33.... yet.