There's magic out west, so it's always a little sad on days like today when the PGA Tour's West Coast Swing has drawn to a close. Sure, we're now speeding toward major season, and that carries a good amount of excitement, but the nice weather and prime time golf from Hawaii, California and Arizona has a special allure for fans still braving the dog days of winter. Before we commit fully to the Florida swing, let's take a look back at the heroes of the seven full-field events that kicked off the 2022 calendar year. These were the 11 men, in no particular order, who left their mark as the wraparound season started its wrapping—and will be hitting Florida with some serious momentum.
Nos. 1-7: Cameron Smith, Hideki Matsuyama, Hudson Swafford, Luke List, Tom Hoge, Scottie Scheffler, Joaquin Niemann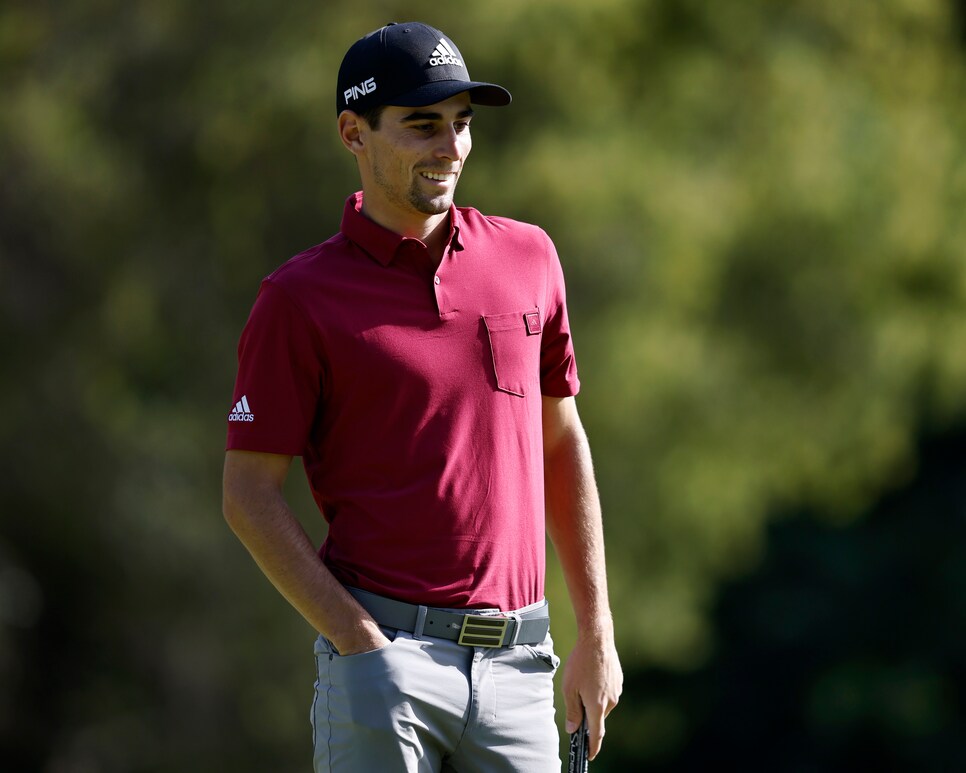 That's right: The champs, from Kapalua to Riviera. These are blatantly obvious inclusions, but there is nothing quite like a win on the PGA Tour, and each of these wins happened to be special in its own way.
For List and Hoge, it was their first career win on the PGA Tour when it wasn't at all clear that a PGA Tour win would ever happen for them. Already well into their 30s, they're classic journeymen, incredibly skilled but somewhere below that upper echelon. Now that they've won, it's already a career year, but they could go on Jimmy Walker Watch—that's the fake term I invented just now for when somebody you'd never expect catches a two-year heater and wildly outperforms expectations. Both have three top-10s already, and Hoge in particular seems to be in with a chance to win every week.
For Scheffler, he too grabbed a first tour win, but his was a little different. We've been expecting this for a while now (or as long as you can expect things when you're only 25), he's clearly one of the rising stars of the sport, he killed it in the Ryder Cup, and this win serves two purposes. For one, it proves he can do it, which we already pretty much knew but which has to actually happen lest a player falls on a Tony Finua-like path. Second, it sets him loose for the rest of the season. For a guy who lit up the majors and almost won the WGC-Dell Match Play last year, that's a scary prospect.
For Matsuyama, it's more proof that whatever mild post-Masters hangover he endured is the oldest of old news. With two wins in three events and a solid run after the Sony, he's back in the top 10 and likely to stay for a while. Similarly, Smith's TOC win in record-setting fashion hints that his top-15 ranking is legitimate and that a victory in a major isn't out of the question.
For Swafford, it may be a continuation of the very-hot/very-cold style that saw him win once last season and also miss 17 cuts, but this particular win at The American Express was nothing as much as it was about security. When you're prone to long bouts of struggle, there's nothing quite so relieving as knowing your spot on tour is secure for the next couple years.
Finally, Niemann grabbed the biggest win of his young professional life against a stacked field at Riviera. He cracked the World top 20 with the victory, which serves as proof that he's an international version of Scheffler—gunning to be upper echelon, and with all the tools to succeed.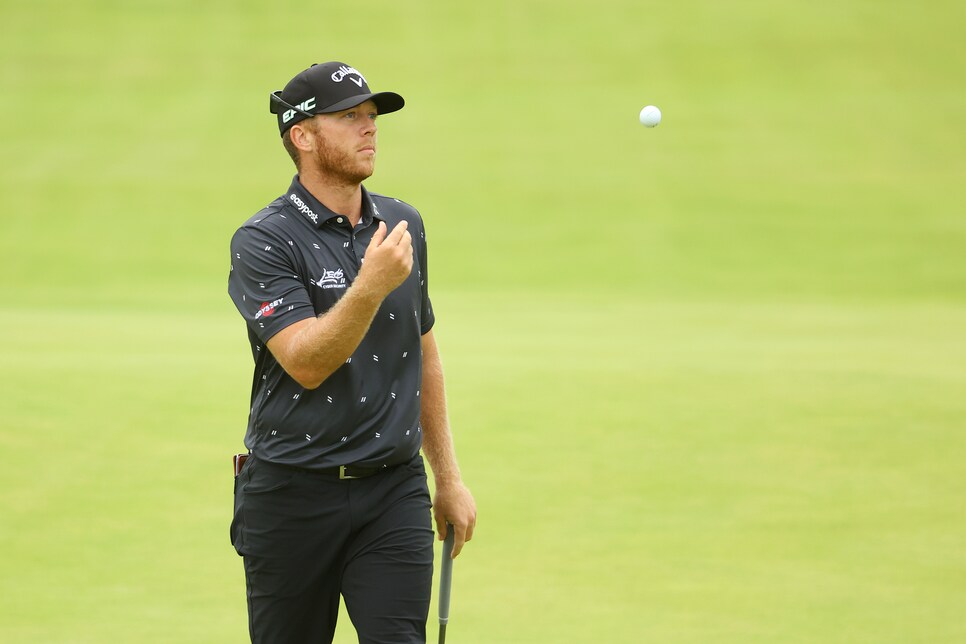 Gooch played absolutely absurd in the fall, this season's example of a guy who just can't be stopped. The only thing that did stop him, after he won the RSM Classic, was the winter break. In the past, we've seen fall studs get stopped cold by the cold, and Gooch's big test was to see if he could maintain form when the season resumed in January and the fields got a lot stronger. The answer is a qualified "yes." He missed two cuts and was particularly poor last week at the Genesis (a result that we can chalk up to fatigue) but elsewhere he was inside the top 30 four times, and remains inside the top five in the FedEx Cup standings. His job was to hold serve, and now that the first two months of 2022 are in the books, he continues to maintain an excellent position to do some real damage over the summer and make his first Tour Championship.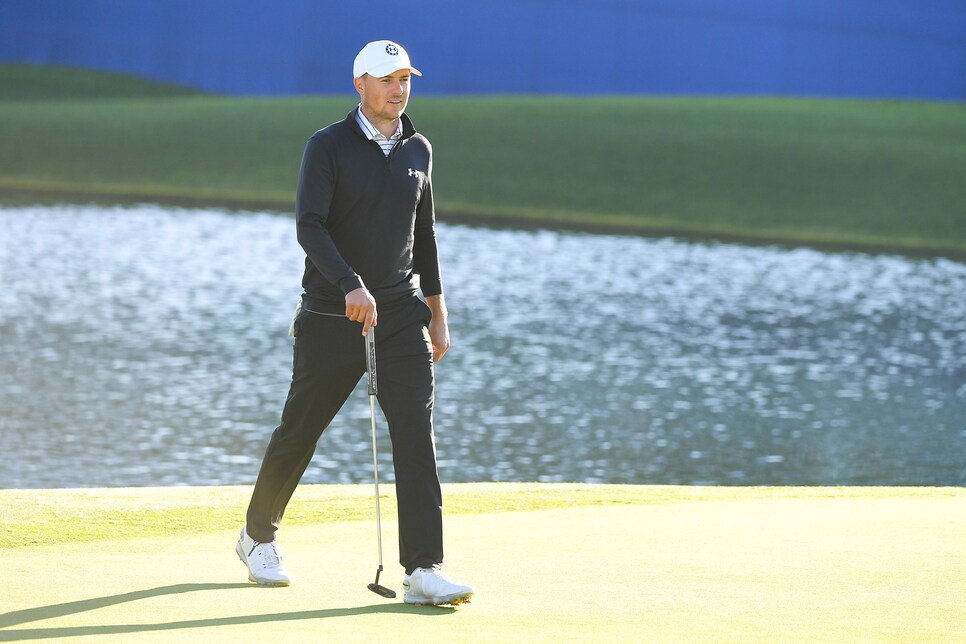 Bear with me here: You know how the water in the ocean warms up slower than the air in the spring and summer, but stays warm longer after the air gets cool in the fall? So it is with Spieth, in the sense that we were slow to recognize he was in a slump while it was actually happening, since he had been so absurdly good beforehand, but once that slump was over it affected his fans so severely that it took a while to realize it was truly over. (In this metaphor, we the fans are the ocean, adapting slowly to the reality of the actual weather, which is Spieth … I think.) Even after last year's Valero Texas Open win, I'm not sure everyone quite gets it. But out west, he scored two extremely good finishes at Pebble Beach (despite his brush with a near-death experience at the eighth hole Saturday) and Riviera, and kept pouring on proof that he's once again a major force. Maybe he'll have to win a major or the Players again before we truly internalize it, but the golden child is back.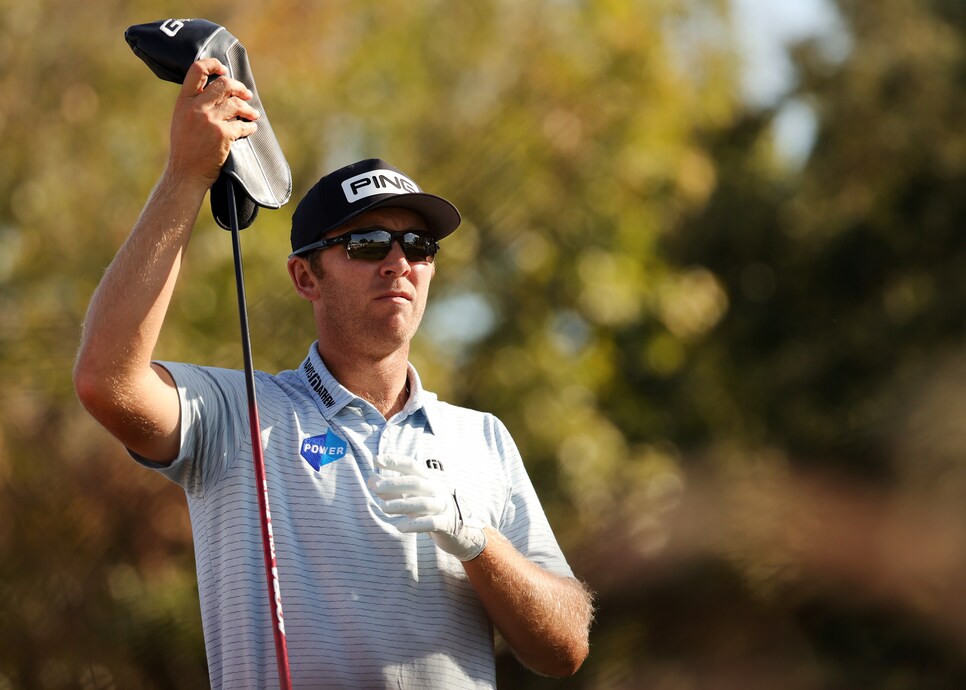 There are a couple ways to view what Power did out west. First, you can say, look, the guy had three top-15s, and yeah, he ended with two missed cuts, but he's still one of the two highest players in the FedEx Cup standings without a win, and he's done all he can to prove that his win at the Barbasol last year was no fluke. The other way is to note that he could have done so much better, but a final-round 74 at the American Express and a 74-72 weekend at Pebble Beach kept him from really proving that his win at the Barbasol was no fluke and instead raised some doubts about his ability to finish at the big events. Both could be true, although I think you lean in toward the former diagnosis understanding that this is a tough game and Power is trying to make it away from his native Ireland at age 34.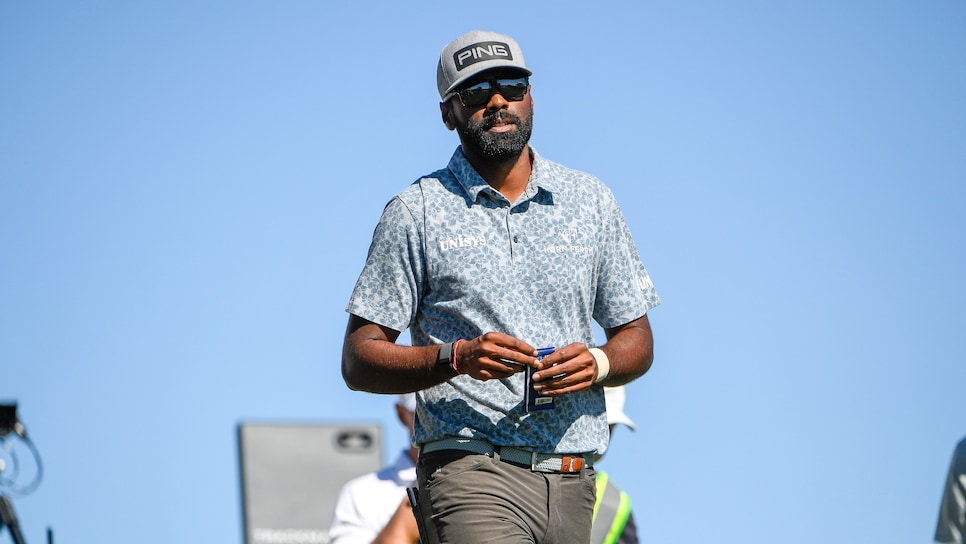 In the six-tournament stretch of full field events from the Sony Open through Riviera, there is only one man who played in all six and made every cut. That's Theegala, he of the chaotic short game and the slew of "best collegiate golfer" awards in 2020, who nearly won in Phoenix. In what will be his first full year on tour, Theegala is already proving himself to be an ironman, and he'll sit in the top 50 of the FedEx Cup as the spring season begins. This is great stuff from the Pepperdine grad, and it all looks very much like a prelude to a great career. (Though it wouldn't hurt to have a system—any system—for that short game.)