PGA Tour
Jordan Spieth narrowly avoids falling off cliff, saves epic par in typical Jordan Spieth fashion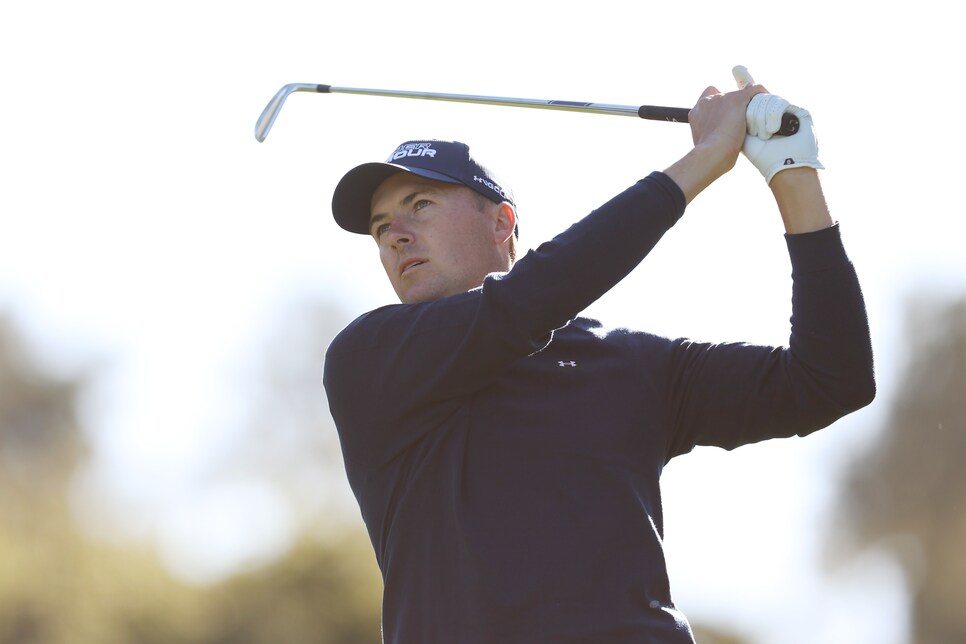 Jordan Spieth has always had a flare for the dramatic. But this was a bit much, even for him.
At Pebble Beach's famous par-4 eighth on Saturday, Spieth's tee shot appeared to be headed toward imminent death. His ball was motoring toward the cliff, only for it to somehow stop right on the edge, leaving him with by far the most dangerous approach shot he's ever hit, and not because of how hard it is to hit the eighth green.
CBS analyst Colt Knost described the situation Spieth faced perfectly—"downright terrifying":
The internet is overrun with hyperbole these days, but it was absolutely not hyperbolic to be worried for Spieth's life as he stood over this shot. Taking an unplayable would have made us all feel a little easier:
Like we said, for a man who literally lives on the edge every time he tees it up, this was a little too on the nose. Fortunately, he did survive, and despite facing what is arguably the most impossible up and down in all of tournament golf from behind eight green, he got up and down for par. Spieth gonna Spieth, folks.
The miraculous par kept together what has been an immaculate front nine from the three-time major champion. After making a pair of birdies to open the round, he added an eagle at the par-5 sixth and one more birdie at the ninth to turn in five under 31, putting him at 10 under for the week. Officially lurking.