Curry Sauce
Hideki Matsuyama's reaction to Steph Curry's opening tee shot at the Memorial pro-am pretty much says it all
Steph Curry is pretty good at golf. Stop us if you've heard this one before. He's a regular on the celebrity tournament circuit. He's performed admirably at the Korn Ferry Tour stops for which he's received an exemption. He was reportedly passed on by the Minnesota Timberwolves during the NBA Draft due to his love of the golf, once changed his Sunday schedule during the NBA Playoffs to watch the final round of the Masters, and even allegedly carded a 67 during the NBA Finals (don't tell Coach Kerr). The man eats, sleeps, and breathes the game, and unlike his NBA compatriot Charles Barkley, the obsession has beget skill, not despair.
But how good is Steph really? Last time we plugged his name into the GHIN-o-meter, he was a scratch golfer, but that paints only part of the picture. Would a fellow scratch or minus handicapper be impressed if paired alongside him? On Wednesday reigning Masters champ Hideki Matsuyama, playing with Curry at the Nationwide Invitational at the Memorial Tournament, answered that question with one simple word:
Now Matsuyama is a soft spoken guy. He doesn't let loose a "wow" for just anybody. But even so, his expression after Curry's smoked tee shot did most of the talking for him.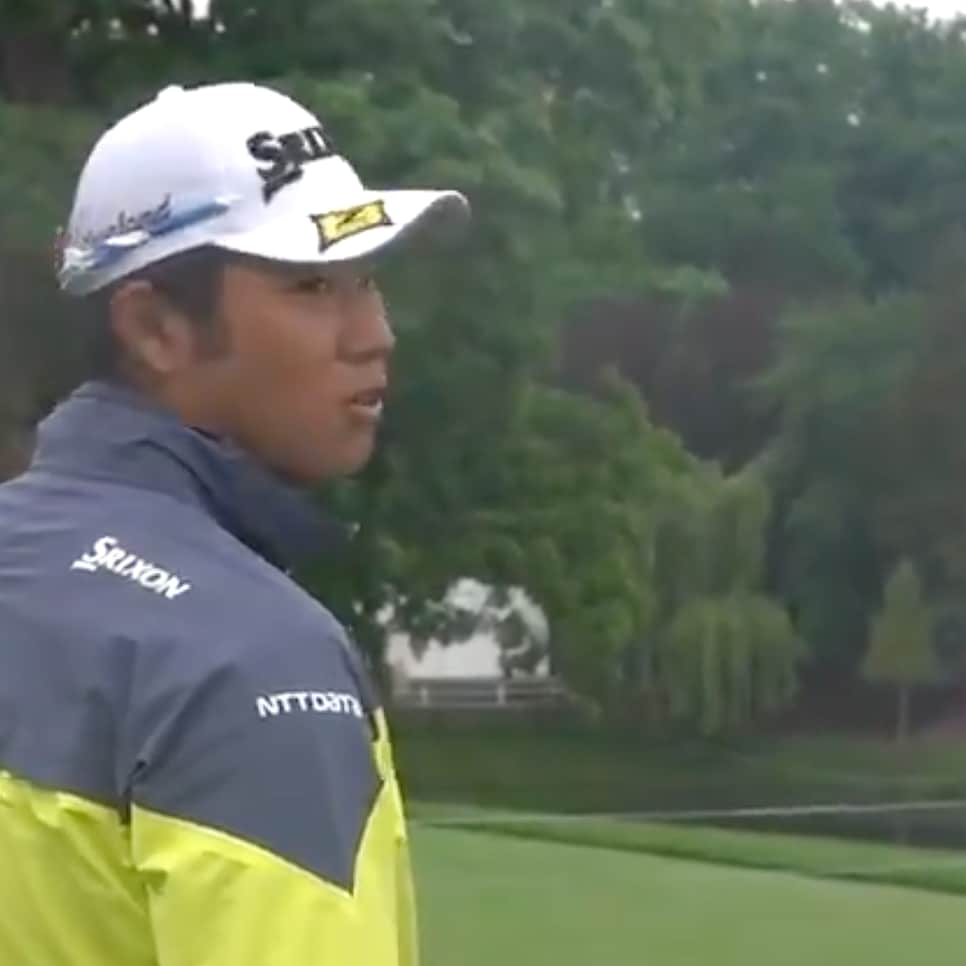 So what if Matsuyama has the green jacket hanging in his closet. So what if he's one of the gold-medal favorites at the Olympics next month. If that face doesn't say "oh sh*t, an NBA player just bombed it past me," we don't know what does.