The Loop
Steph Curry substantiates rumor that his love of golf caused the Minnesota Timberwolves to pass on him in the NBA Draft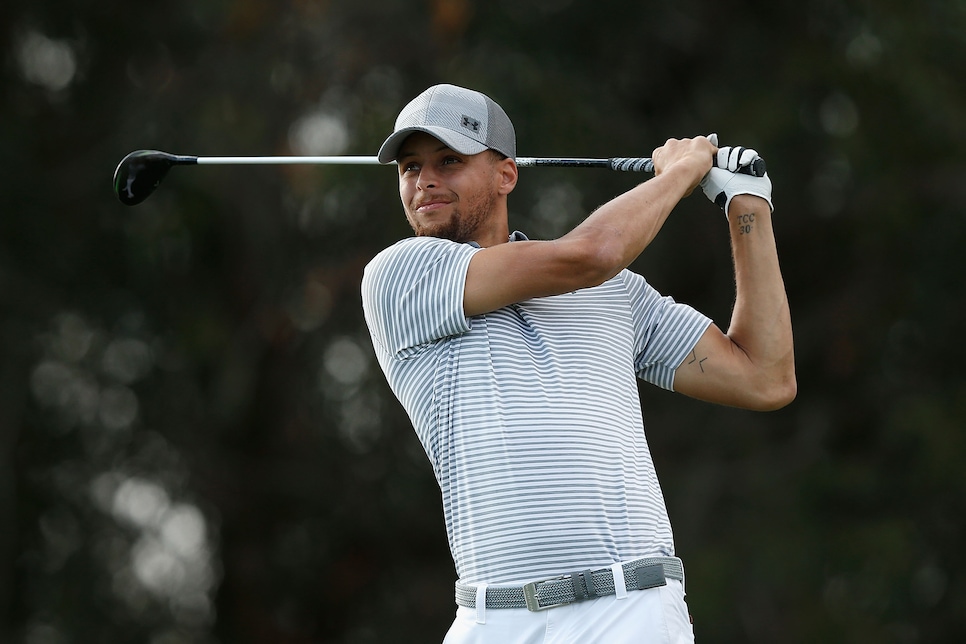 The Minnesota Timberwolves already offend the sensibilities with their style of play, or lack thereof. The confirmation of this story on why they passed on Steph Curry, however, might send their remaining fans into cardiac arrest.
The team infamously ignored Curry twice in the 2009 NBA Draft, instead selecting Ricky Rubio and the immortal Jonny Flynn. (Immortal is the word we're looking for, right?) As Curry's developed into one of the faces of the league, rumors grew that former Minnesota executive David Kahn didn't want the lights-out shooter due to Curry's love of golf. While a fantastic urban legend and somewhat believable—Kahn was one of the worst front-office personalities in NBA history—it seemed to border on the apocryphal.
Except Curry added fuel to those flames in a recent appearance on the Bill Simmons Podcast.
"I don't know if that ever came out, that's a story," Curry told Simmons. "Everybody knows how much I love golf—play it in my spare time and whatnot...I think the word on the street was that he (Kahn]) didn't draft me because, in Minnesota, it's cold and I wouldn't be able to play as much golf, so I would have been miserable."
When asked by Simmons if it was true, Curry—who recently played in a Web.com Tour event for the second straight summer—laughed.
"I hope it's true, because that's hilarious," Curry said. "That's hilarious."
In a related note, Minnesota's current star, Jimmy Butler, is trying to force his way out of the Twin Cities. We can't imagine why.