The Loop
Steph Curry shot a 67 during NBA finals, won't cop to it (though we have proof) prior to playing Web.com Tour's Ellie May Classic this week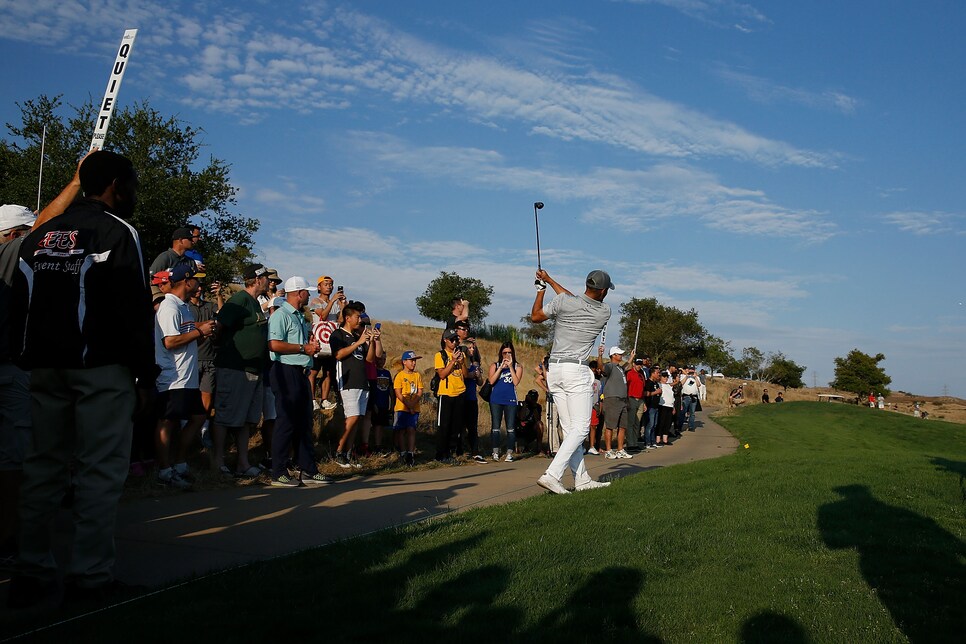 Golden State Warriors star Steph Curry was playing coy about the state of his golf game two days before he plays in the Web.com Tour's Ellie Mae Classic for a second straight year.
A reporter on Tuesday brought up the fact that his Warriors' teammate Andre Iguodala recently mentioned that Curry shot 67 in a round during the NBA finals with the Cleveland Cavaliers.
"He shouldn't be divulging that information," Curry said in a pre-tournament news conference at the TPC Stonebrae in Hayward, Calif.
Asked to confirm that indeed he had shot a 67?
"I plead the Fifth," he said.
Air ball. He had posted the score on the USGA Handicap Index site GHIN.com. A member of the California Golf Club in San Francisco, Curry entered the score on an away course, though the course is not noted.
It had already been established that Curry was playing golf and playing well during the championship series with the Cavs, twice posting scores of 71, neither of which was on his home course.
The Warriors closed out the series with the Cavaliers on June 8, so he played at least four times during the series. All told, he posted 11 scores in June, which got his handicap index to 0.0, where it remains.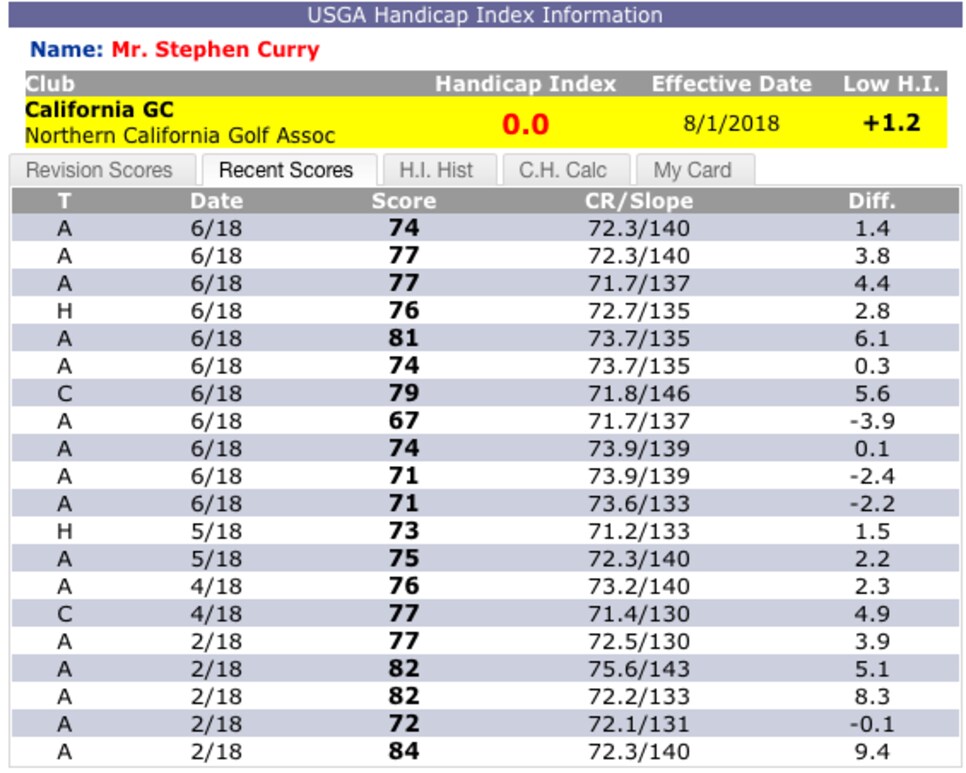 Oddly, he posted no scores in July, though surely he has been working on his game in advance of the Ellie Mae Classic.
Last year, Curry shot two 74s and missed the cut in the Ellie May Classic. So what are his expectations this year?
"Again, obviously I don't want to embarrass myself, but I've got some confidence this year and hopefully I can play better," he said. "I definitely feel like I can use the experience last year and the few chances I get to play tournament golf to my advantage. We'll see what happens. Just got to get off to a better start and not hit it into a cup holder of a golf cart on the third shot Thursday."