The Loop
Steph Curry misses the cut, but give him kudos for not embarrassing himself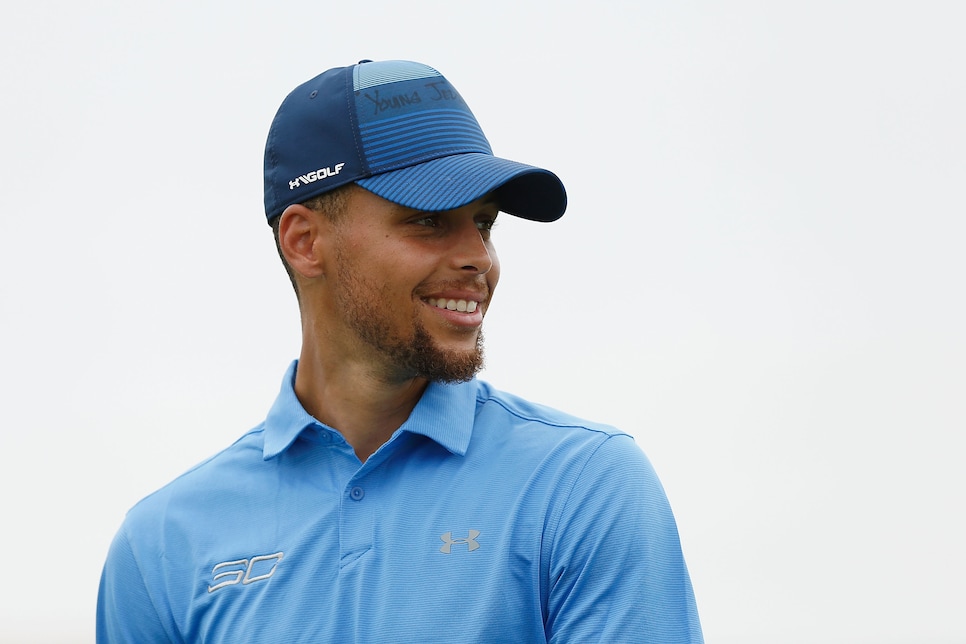 The ball and the hole both were smaller than those with which Steph Curry has made his name and makes his living, but expectations in his debut playing professional tournament golf were of a similar scale. Others might debate whether he exceeded them, but can we agree that he succeeded inasmuch as he did not embarrass himself?
Curry, a former most valuable player in the NBA, followed his opening-round four-over par 74 in the Web.com Tour's Ellie Mae Classic with a another 74 at the TPC Stonebrae in Hayward, Calif., 17 miles southwest of where he plies his trade, in the Oracle Arena, for the Golden State Warriors. He finished tied for 148th in a field of 156 and missed the cut by 11 strokes.
After shooting a four-over 39 on the front nine, Curry played the back nine in even-par 35 in front of the largest crowds for the second consecutive day. He hit only six of 13 fairways and nine of 18 greens in regulation.
"Shooting even par on the back after a shaky start is definitely a proud moment," he said. "It was nice kind of keeping my composure. Everything was just an unbelievable experience. Shooting two 74s, I'll take that. I wanted to shoot a couple fewer strokes than I did, but for the most part, when you don't really know what to expect going in, it's hard to really set expectations. After how yesterday went, I'm extremely proud of backing that up with a solid round."
He finished 21 shots in arrears of the tournament leader, Andrew Yun, whose favorite NBA team is...the Phoenix Suns. Sorry, Steph.