News
Golf Digest Podcast: Our editors review the year in golf, and look to see what lies ahead in 2018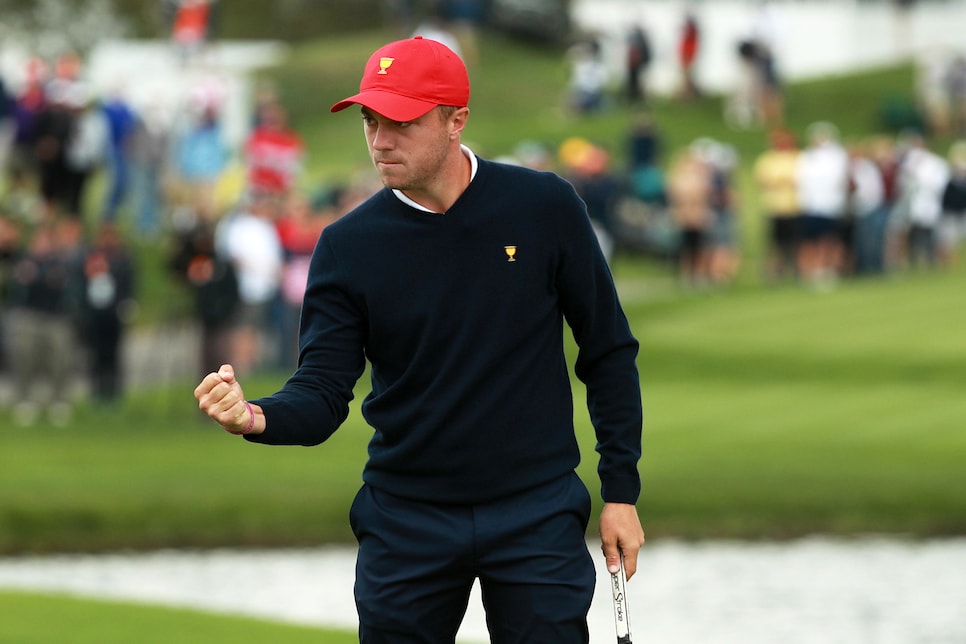 Scott Halleran/Getty Images
Not every golf campaign can be a storybook season. Years where the majors fail to produce drama, its champions considered middling in the sport's overall chronicle. The engaging narratives are few, and the list of forgettable events is long. This was not one of the seasons.
Sergio Garcia finally rid that pesky, gargantuan monkey off his back. Justin Thomas transformed from fledgling star into one of the game's marquee attractions. An improbable spiral and comeback at Royal Birkdale from Jordan Spieth, who's now this close to immortality. John Rahm and Xander Schauffele announced their arrivals with authority, while Brooks Koepka and Tommy Fleetwood turned their much-hyped potential into show-stopping performances.
And it was a year—evidenced in the inspiring tales of Stacy Lewis, Patrick Cantlay, and the Cink family—that had heart.
Golf Digest editors Sam Weinman, Ryan Herrington, Keely Levins and Joel Beall gathered to discuss the year that was in golf, while taking a look into the crystal ball to see what lies on 2018's horizon.