News
PGA Championship 2017: Rory McIlroy hints he's not at 100 percent with rib injury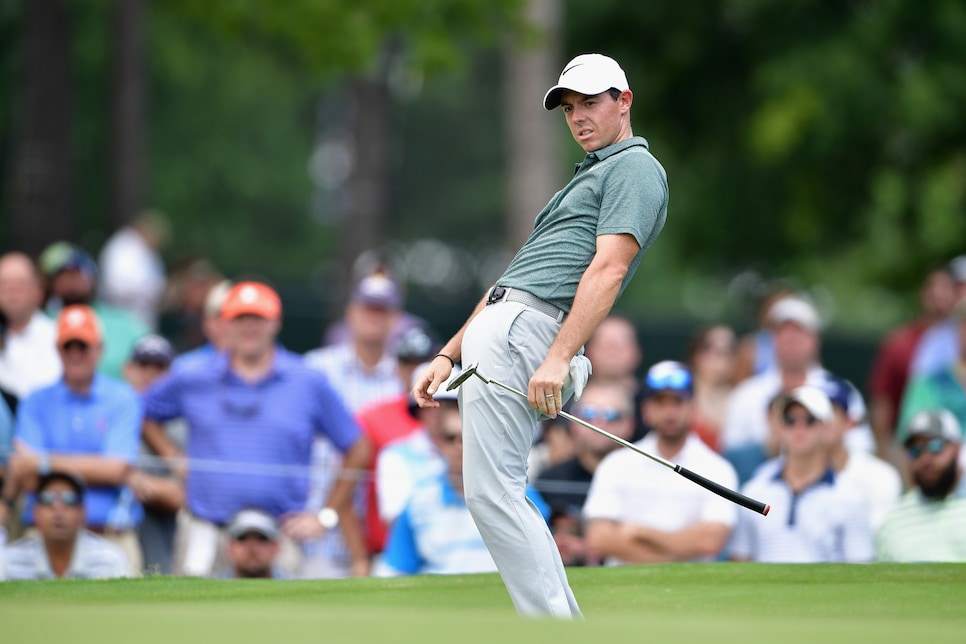 CHARLOTTE — It's been two months since Rory McIlroy has returned from injury, a rib ailment caused by equipment testing in the offseason. However, while the 28-year-old has posted a handful of top-5 finishes in return, whispers abound that his health remains a problem.
In one regard, this makes sense: the injury already sidelined him twice this campaign, and issues such as these tend to linger. Conversely, it doesn't seem to be hampering McIlroy when he unleashes 365-yard drives.
McIlroy shed a bit of light on the matter after a 73 on Saturday at Quail Hollow, his third consecutive round over par at the PGA Championship. When asked after his round how long it would take McIlroy to get back to full strength -- a bit of a loaded question, implying he's less than 100 percent -- the four-time major winner was candid in assessment.
"Looking forward to 2018," he replied.
Oof. So much for banking on a FedEx Cup title defense.
McIlroy spoke more about the injury and its impact to Sky Sports.
"It's not a factor when I'm out on the course, but it's a factor off the course in terms of how much time I can practice," McIlroy said. "It's Catch 22 because I want to play and I can play, but I can't put the practice in that I need to to get myself up in contention.
"We'll see where we go from here. I'll play tomorrow and assess my options for the rest of the year. I've still got a few big tournaments left, so it's a question of whether I play in all of them or take some time off to get 100 percent healthy."
It's been assumed that McIlroy would take some time off following Charlotte. Judging by his Saturday comments, don't be surprised if that turns into an extended sabbatical.