Trailblazers
Former Golf Channel host Holly Sonders is venturing back into the sports world (sort of)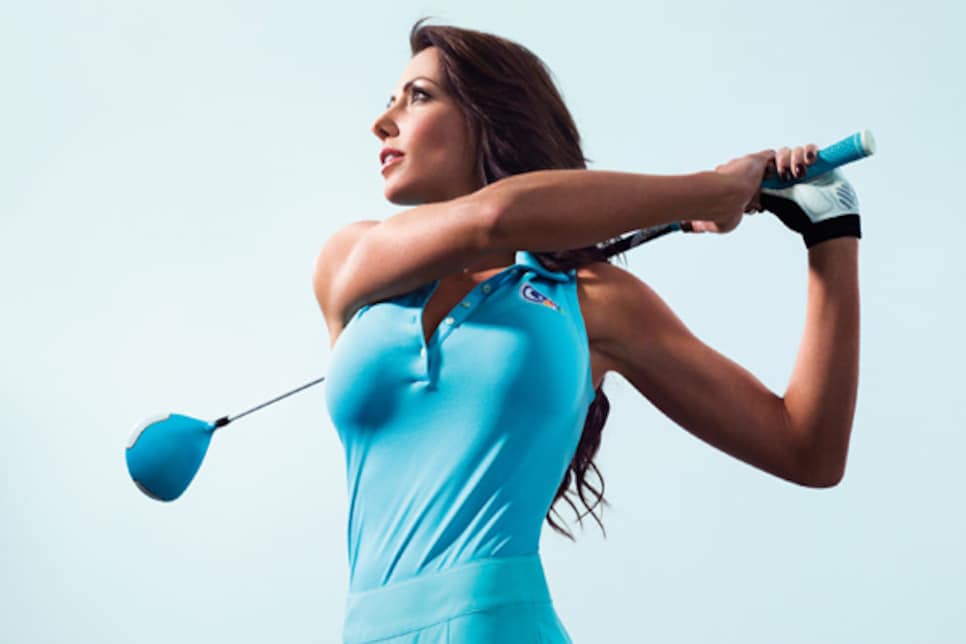 Holly Sonders became famous by talking about golf on TV, but now she's trying to become rich(er) by starting a new sports league. It just won't be like any you've ever seen before.
The former Golf Channel and Fox Sports personality—and, yes, Golf Digest cover girl—turned Instagram star announced a "Topless Sports League" she's been working on for years is launching in April. Sonders, who played college at Michigan State before embarking on her broadcasting career, shared the news via social media on Monday, linking to a story on Chulomagazine.com.
According to Sonders, who is still recruiting athletic "talent" as well as referees to her new venture, Exposed Sports will start filming in April with content expected to be released later this spring.
We'll have to see if this thing has any traction, but Sonders seems to know what she's doing in this space. She has said in the past that she earns 20 times(!) as much from her subscription website as she did from working on TV.
"I have the first competition almost filled out . . . with some of the most beautiful women you've ever seen," Sonders wrote recently on an Instagram story. "I will be watching over all operations making sure the content is of the highest quality possible, and that the girls are safe, having fun and enjoying themselves. This league is owned by women and will be run by women. Feminists should praise this as it's creating opportunities for women."
We're sure reaction to this will be mixed, but in the meantime, her Instagram post drew plenty of praise, including from Mario Lopez. The TV star commented, "Skins vs. Skins!" Mario, you dog.
Anyway, stay tuned for updates. Or just follow Holly or Mario on Instagram.