The Loop
Ever wonder where Patrick Mahomes got his clutch gene? This old Mets highlight proves it runs in the family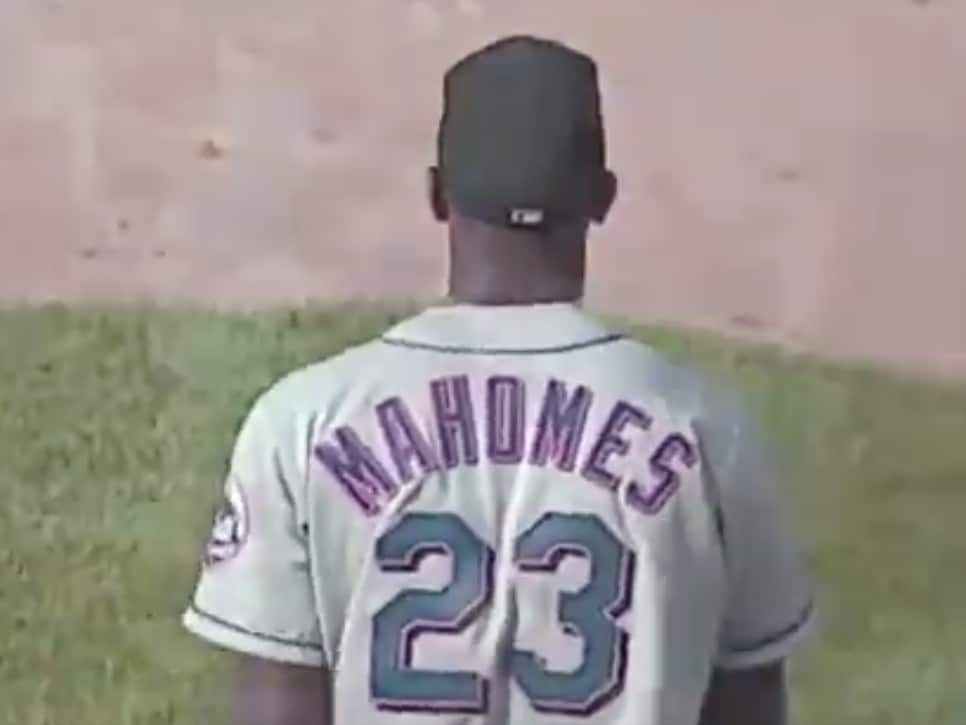 We all know Patrick Mahomes—the Wilson-slinging, MVP-winning Super Bowl champ. He's the most exciting player to enter the NFL since Michael Vick. He puts ketchup on everything, won't pay for a rack of ribs in Kansas City the rest of his life, and sounds like Kermit the Frog. He's the friendliest guy in the league and the only thing in the world Raiders fans are afraid of. But did you know he's not the only Patrick Mahomes? In fact, he's not even the first. That honor instead belongs to his father, uh, Patrick Mahomes, who, as you've maybe heard, was a hell of a ballplayer himself . . . baseball that is.
Now, we always knew Junior had thoroughbred pedigree, but this clip of Senior smacking a game-winning hit in top of the 13th-inning against the Cubs back in 1999 proves he picked up the clutch gene from pops as well:
Honestly, incredible stuff. Sure, it's just a base hit for the Mets, but in light of everything his son has since accomplished, it takes on new importance. Plus, as the tweet points out, Mahomes Sr. hit .313 that year for the Metropolitans, which last time we checked, is pretty darn good. Oh, and did we mention he was reliever? After batting in the go-ahead run, Mahomes took the mound and protected his own damn lead. Gotta love the NL, kids.
Mahomes Jr. also inherited some his dad's baseball chops, being drafted by the Detroit Tigers in 2014 as a pitcher himself. Thankfully for us and non-Broncos fans across the world, Mahomes chose football. The rest, just like dad's clutch bloop, is history.