The Royal Wedding
We interrupt your PGA Championship coverage to bring you this spectacular Dustin Johnson-Paulina Gretzky wedding video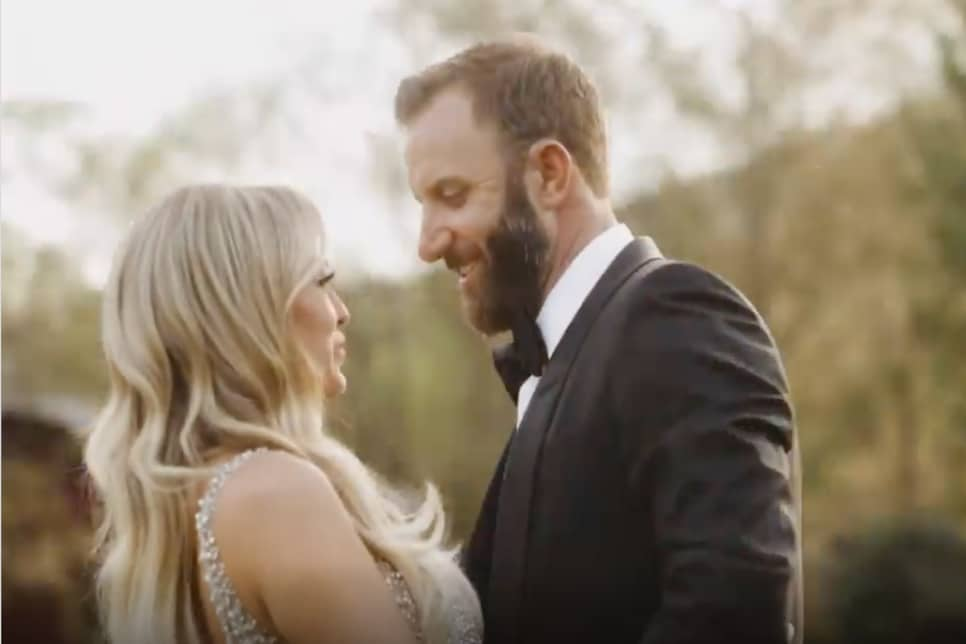 OK, admit it. By Wednesday of a major championship week you're tired hearing about that major, and the 2022 PGA Championship, even with all its wacky storylines, is no different. Defending PGA champ Phil Mickelson isn't here. Defending Southern Hills PGA champ Tiger Woods looks great. The recent Gil Hanse renovation should test the players' short games. And the crazy beer prices should really test the fans' wallets. We get it.
So while we wait for the action to finally start on Thursday, let's shift our attention elsewhere. At least, for 78 seconds, just to watch this spectacular and emotional video from golf's recent ROYAL WEDDING.
We already knew Dustin Johnson and Paulina Gretzky got hitched at Blackberry Farm in Walland, Tenn., last month. And we got some snippets of this swanky affair from those attending, but the video beautifully captures the event—as well as DJ getting all emotional during his vows. Awww. Have a look and listen:
Dustin is a sneaky big softie—and we love it. Remember when he couldn't answer those questions from CBS' Amanda Balionis after winning the 2020 Masters because he was holding back tears? That earned DJ as many fans as the actual win.
Anyway, it looks like these lovebirds had a great time with family and friends. And that no expense was spared by the father of the bride, Wayne Gretzky.
OK, we now return you to your regularly scheduled PGA Championship preview coverage. You know, to tell you things like Dustin Johnson is 35-to-1 to win his first his first major start as a married man. Hmm. Seriously, let's start this thing before I bet on everyone in the field.