Gambling
PGA Championship 2022: According to one sportsbook, a Tiger Woods win would be "the biggest losing result in history"
While most of the world will be rooting for Tiger Woods to continue his incredible comeback with a win this week at the PGA Championship, sportsbooks around the country won't be feeling quite the same way. And one in particular says that result would cause their "biggest losing result in history."
According to BetMGM, Woods is their biggest liability. By far.
"If Tiger were to win, it would be the biggest losing result in BetMGM history," said Jason Scott, BetMGM's VP of trading. "Tiger missing the cut would be a good outcome for the sportsbook."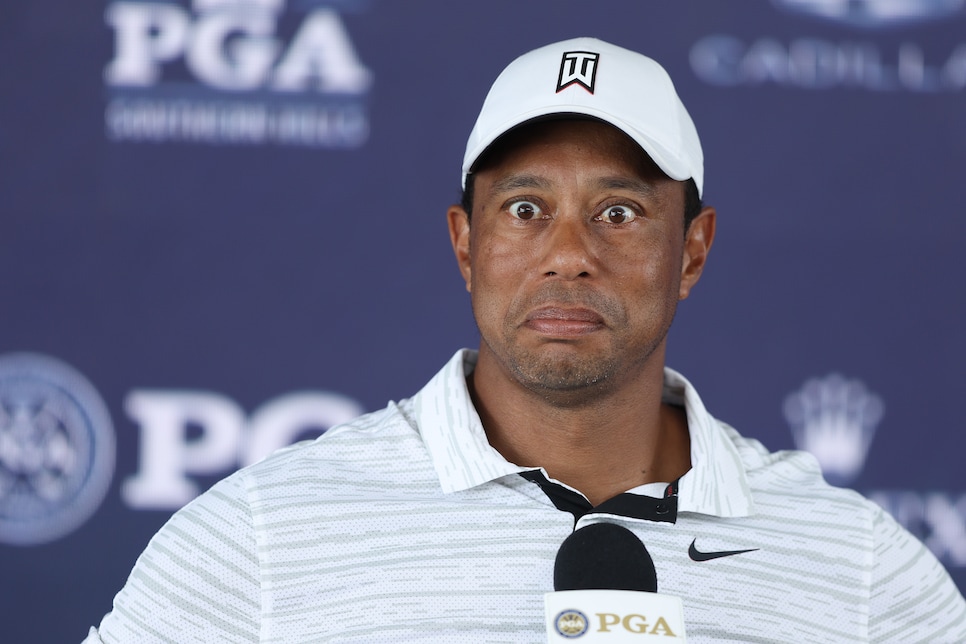 Yeah, that was our reaction too. Wow.
Of course, Woods being the biggest liability for a book is nothing new. At the peak of his powers, the 15-time major champ was so dominant—and such a popular pick—that he commanded odds as low as +130 (LOL). But this time it's different with him being a 66-to-1 longshot.
In fact, Woods bets only make up 5.6 percent of the handle at BetMGM and 6 percent of the tickets as of Wednesday morning. That's a far cry from World No. 1 Scottie Scheffler (12-to-1 odds) accounting for 14.9 percent and 8.7 percent, respectively. But Tiger's longer odds make him a bigger liability. (BetMGM added that Jordan Spieth is their No. 2 liability, followed by Scheffler.)
Not to mention Woods will probably draw more wagers as the tournament gets closer and those highlight clips and swing speed videos continue to circulate. Heck, I just tossed (another) 10 bucks on him.
Woods, 46, will be making only his second official start since suffering serious leg injuries in a car crash last February. He comfortably made the cut at the Masters last month before struggling over the weekend to a 47th-place finish. He also teamed up with his son, Charlie, to finish runner-up at the PNC Father/Son Championship in December.
For more gambling news as well as our expert picks, check out our betting preview here and listen to our Be Right PGA Championship preview podcast with special guest Joe House of the Ringer: