Tiger Tracker
Masters 2022: How much money would you be up if you bet on Tiger Woods every year at Augusta National?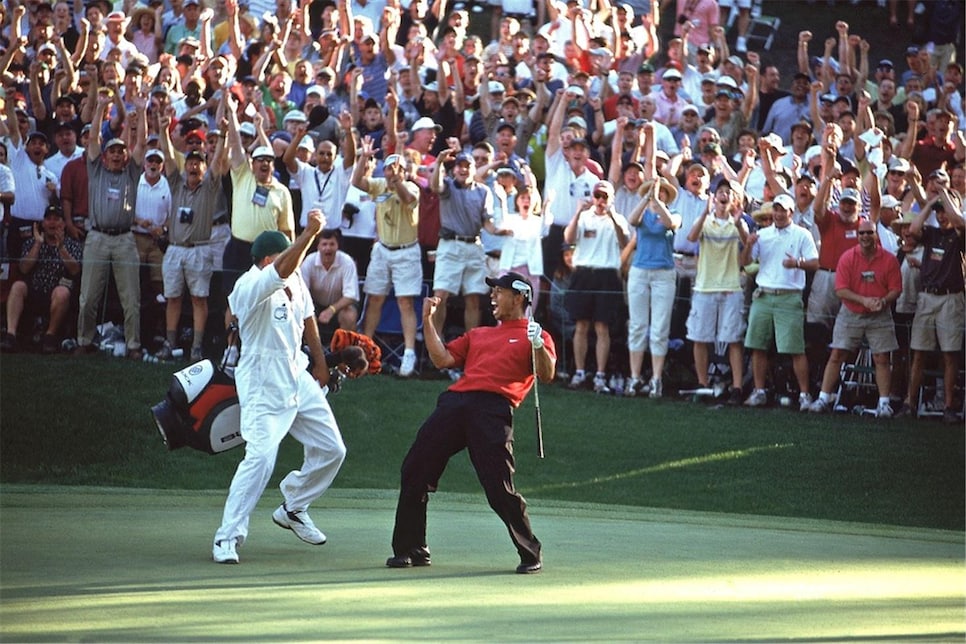 Since turning pro a quarter century ago, Tiger Woods has won five green jackets. But in that time, he's also won a lot of green for gamblers—most notably James Adducci, who won $1.2 million on Tiger in 2019.
So how much would you be up if you had bet on Tiger for all 21 of his pro starts beginning in 1997? The answer might surprise you.
Thanks to Bookies.com, who crunched the numbers by using Woods' historical pre-tournament odds for his five wins: +800 (risk $100 to win $800) in 1997, +150(LOL) in 2001, +200 in 2002, +350 in 2005, and +1400 in 2019. We laugh, of course, because some of those odds are crazy low—especially when you consider that this year's favorite, Jon Rahm, is currently sitting around +1000 or 10/1 depending on what book you check.
Woods was also +150 in 2003 and 2007, as well as +130 in 2008. Again, crazy. Anyway, if you bet $100 on him each year he played, you would have risked a total of $2,100 and come away with $2,900.
So that's a $800 profit, or plus eight UNITS in gambling speak. Which is pretty darn good, especially considering Tiger's consistently low odds in the year's first major. And keep in mind this is for consistently wagering $100, not the $85K Adducci plunked down on Woods three years ago. What a wild man.
Of course, if you haven't been betting on Tiger this whole time, that's too bad. But on the bright side, with the 15-time major champ planning on playing this week and currently being listed with the worst odds of his career (50-to-1), you could potentially make up for lost time in a hurry.