Tour Life
Collin Morikawa's wife shows off (improved) silky golf swing, credits her husband/coach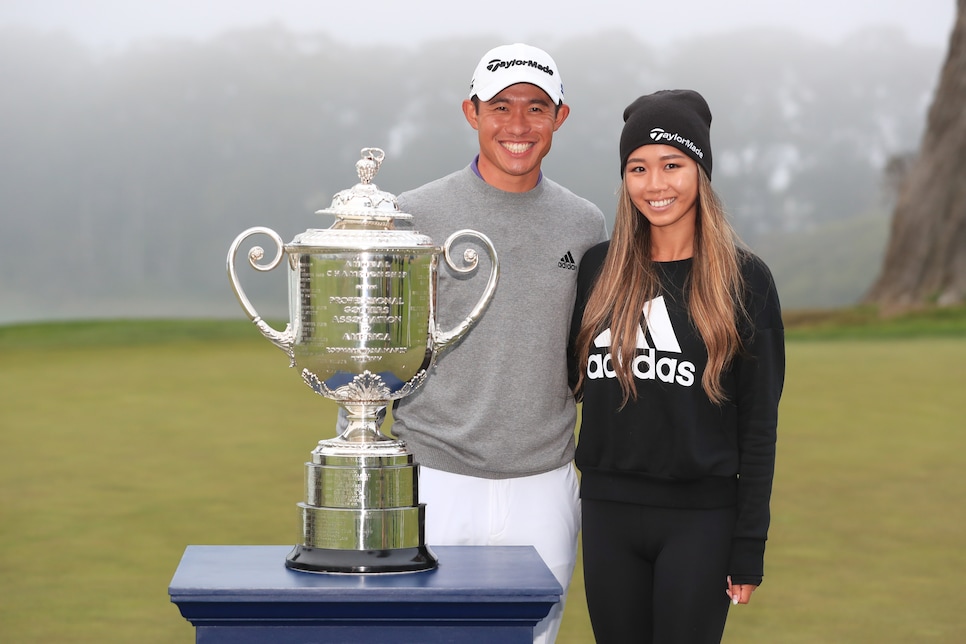 Team golf is all the rage these days with the Woods and Daly families making the PNC Father-Son Championship must-watch TV in recent years, LIV Golf doing its thing ("Everybody knows the Aces") and the PGA Tour turning last week's Zurich Classic into a two-man event in 2017. The tour also recently announced a new mixed-team event, the Grant Thornton Invitational, beginning this December, and Tiger Woods and Rory McIlroy have their new venture, TGL, set to start in January. In short, we should expect pro golfer high-fives and handshakes to be getting better.
But if the tour ever introduces a couples event, we know who to bet on. And it's not even close.
Collin Morikawa married longtime girlfriend Katherin Zhu in November, and we've long known about Kat's own prowess on the golf course. A former Pepperdine golfer and All-WCC selection, she possesses a silky swing that's the envy of golfers everywhere.
Since getting engaged, however, the Instagram swing videos have slowed down. But we're happy to report she shared an updated version on Wednesday—and Kat's swing is as good as ever. Have a look for yourself:
Absolutely pure. The silky swing—and the "Your swing is better than your husband's!" comments—immediately jump out, but Kat also gives credit to "Coach" Collin, a two-time major champ, for making "some adjustments." Which is nice because Collin has given Kat a lot of credit for his success. Even if we know Kat didn't need much help.
Collin also posted a video from their session at the range at The Summit Club in Las Vegas:
Looking good as well, Collin. And as they always say, the couple that posts swing videos together stays together.