I Don't Know What To Do With My Hands
Scottie Scheffler and caddie Ted Scott combine for worst golf handshake ever, which is saying a LOT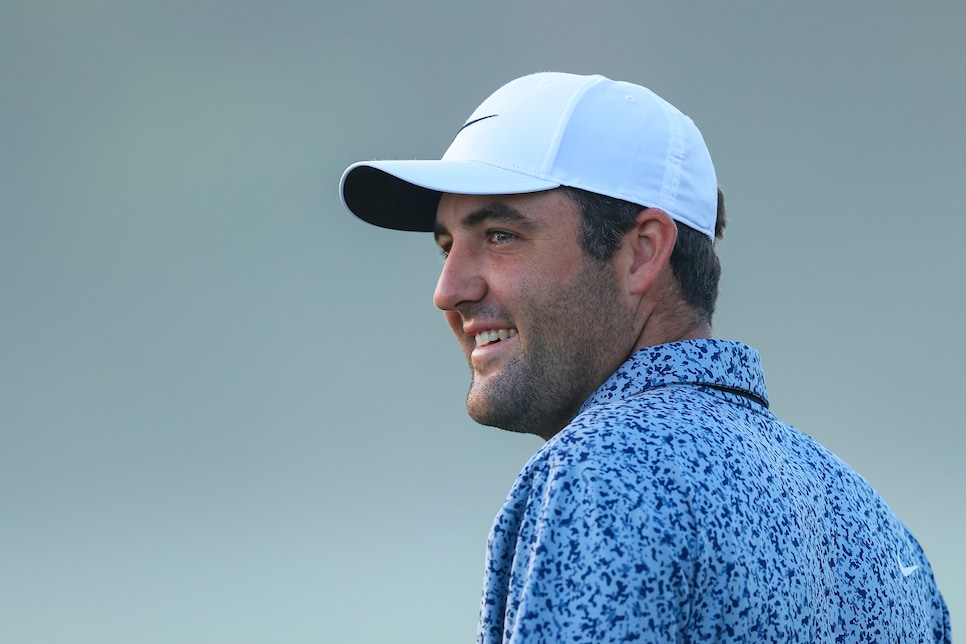 PGA Tour players have never been known for being smooth. This is often proven after a clutch shot or a huge putt, when players and caddies completely mismanage the celebration situation. Scottie Scheffler and his bag man, Ted Scott, did nothing to change that narrative on Friday at the RBC Heritage.
At Harbour Town's par-5 second, Scheffler's 11th hole of the day, the 2022 Masters champ was greenside in two, setting up a relatively easy up and down for birdie. Scheffler had other ideas, chipping in for eagle to jump from six under to eight under, vaulting him inside the top five.
That's when it happened. Scheffler went for the "put-her-there partner!" hand shake, while Scott went for the up-high fist bump. The former World No. 1 attempted to call an audible, as did Scott, and it only led to more chaos. If you enjoy maximum cringe, then this is the video for you:
As Will Gray put it above, this is truly horrifying stuff even by golf standards. This is a sport where Tommy Fleetwood's caddie Ian Finnis once slapped him in the face during a celebration and that still wasn't as bad as whatever happened to Scheffler and Scott here. Let this be a lesson to all players and caddies: have a celebration plan before the celebration plans you. Make it a standard knucks on knucks, or a simple dad high five. Just have a go-to celly, something you can trust, and these things can be avoided.