Cold-Weather Tips
Cold-weather survival guide: Sneaky tips from three golfers who brave the coldest conditions
*All products featured on Golf Digest are independently selected by our editors. However, when you buy something through our retail links, we may earn an affiliate commission.*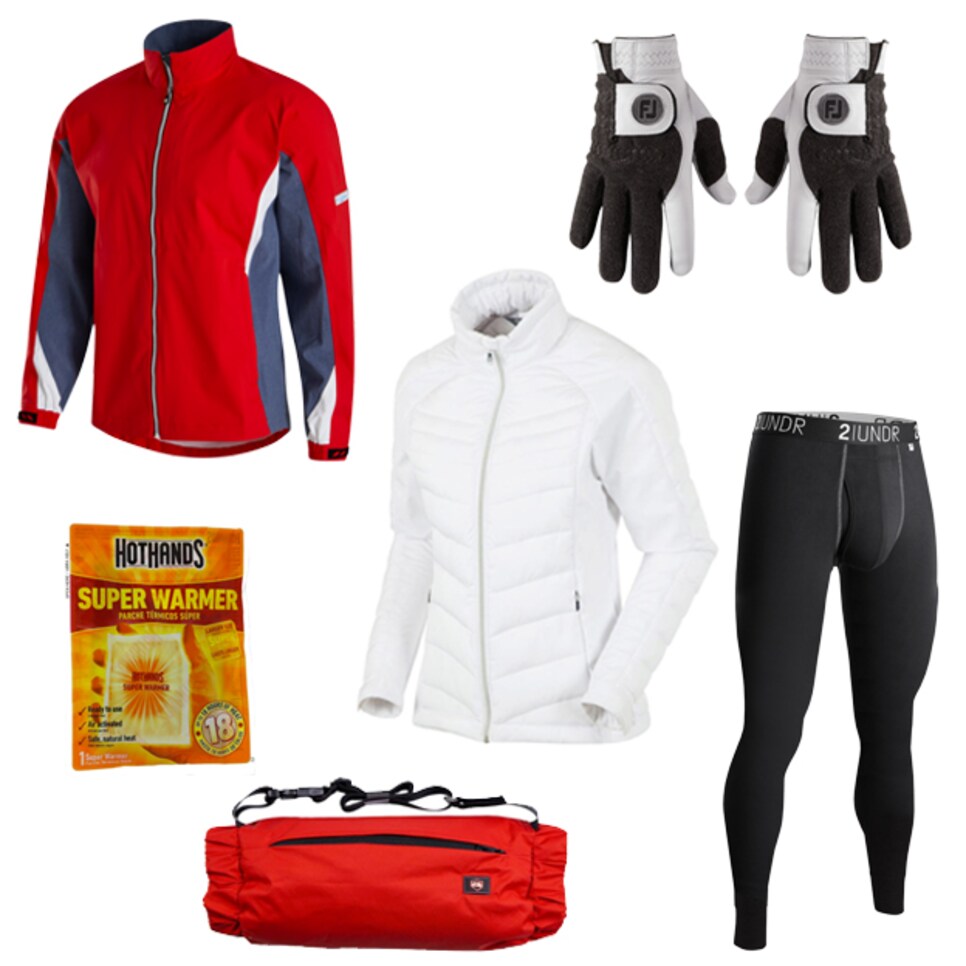 As leaves change, days get shorter and golf courses start to close up shop for the winter, weekend rounds become scarce. But those of us who will do anything to get out on the links know that it's possible to enjoy off-season rounds, as long as you're properly equipped for extreme weather conditions.
RELATED: Best winter golf gloves and hand warmers: Be a better all-weather golfer
We all have standard half-zips and long pants laying around in our closets, but when temperatures drop to the 40's and gusty winter rain clouds roll in, your average cold weather gear just isn't going to cut it. Appropriate layering will not only keep you comfortable, but it will also improve your performance. Avoiding numb fingertips and frozen limbs is key to experiencing any type of enjoyment on these kinds of days.
Who better to ask how best to keep warm on the course than the folks who experience extreme conditions on the daily? We spoke to Justin Kordus, the caddie manager at Erin Hills, Abby Parsons, an assistant golf professional at Whistling Straits, Tony Shuster, a Bandon Dunes caddie, and Hannah Rawlings, Merchandise Manager at Bandon's Sheep Ranch to disclose their best tried-and-tested winter gear. Here's what we learned.
Staying warm while looking sharp
Justin Kordus, born and raised in Milwaukee, WI, started as a PGA Tour and Korn Ferry Tour caddie before he began working at Erin Hills when it opened in 2006. As the caddie manager, Kordus braces the Milwaukee April chill every season for caddie training — temperatures can get down to 35 degrees. Wisconsin golfers are truly a different breed.

"Personally, I like to still look like a golfer when trying to stay warm, and I'll strategically layer." Kordus noted. Throughout his years at Erin Hills, Kordus has learned that layering is key, but there is a right and wrong way to do it. Here are two of Kordus' favorite products that will provide an excellent base layer and keep you from looking like an alpine skier.
RELATED: Here's why you should be wearing wool on the golf course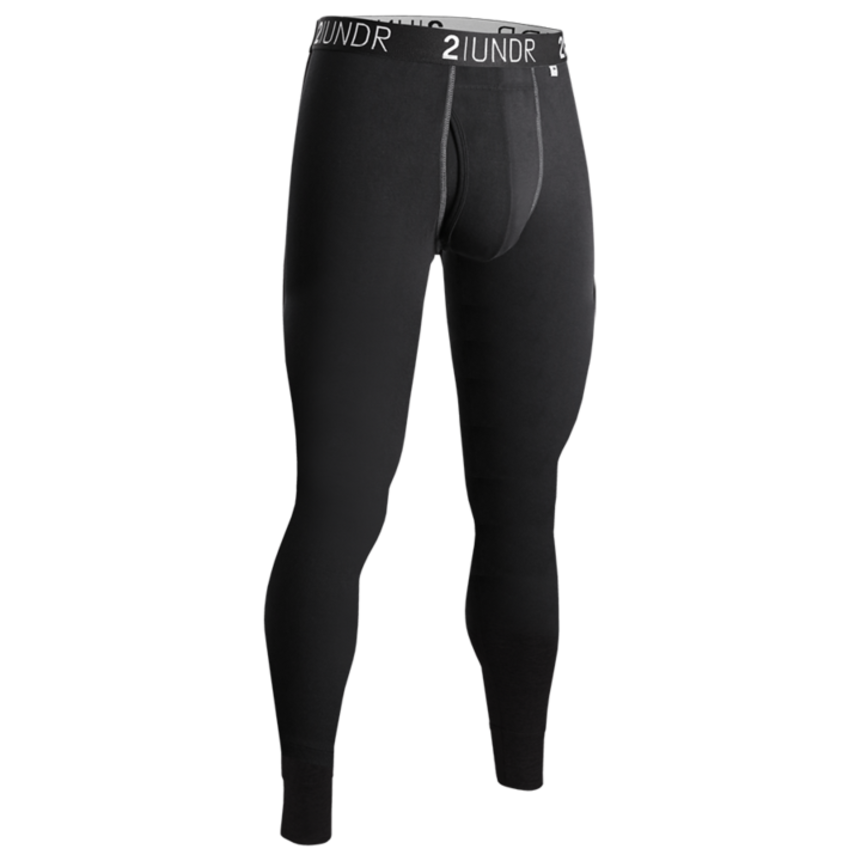 "I love 2UNDR long johns," Kordus said. "They are lightweight but keep you surprisingly warm without making you too hot. I can wear khakis [over them] but not feel too bulky." This performance-level first layer is made with a four-way stretch bamboo-cotton blend fabric that provides both warmth and comfort.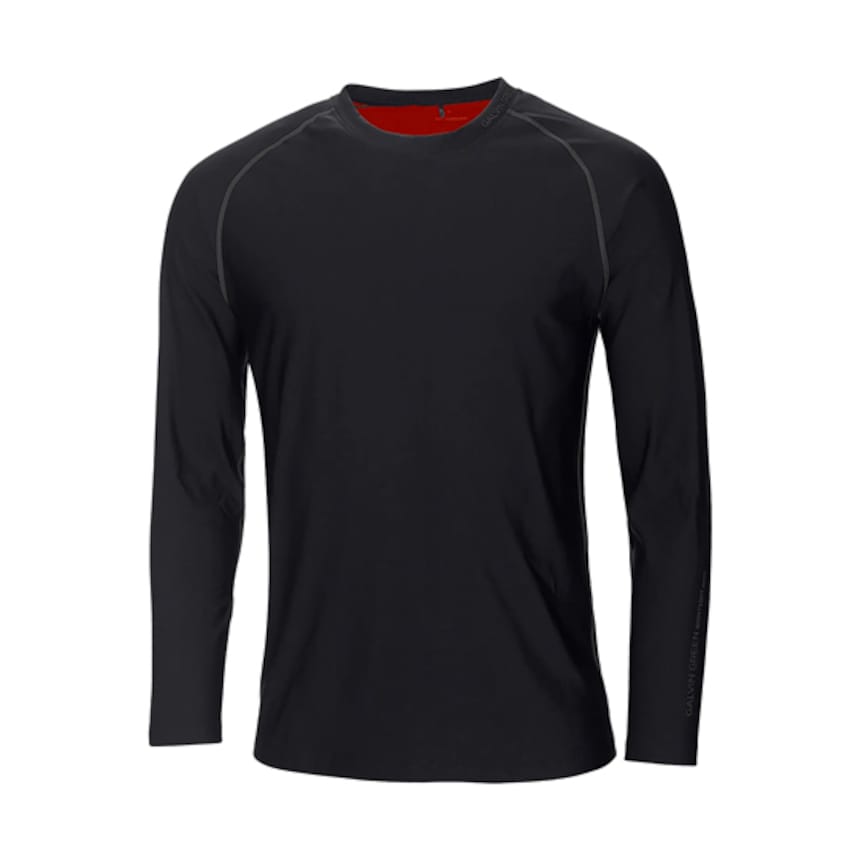 "Galvin Green pieces give you that warmth plus flexibility. They are form-fitting and lightweight, so you can still move," Kordus said. "It allows for you to layer over a golf shirt and almost any quarter-zip, while still maintaining the ability to swing normally." Another essential base layer for building a versatile cold-weather golf wardrobe, this Galvin Green undershirt is made with lightweight fibers for a breathable wear that doesn't sacrifice warmth.
Windchill secrets
As an assistant professional at Whistling Straits in Haven, Wisc.—host of the 2021 Ryder Cup—Abby Parsons often finds herself teaching in harsh wind conditions for hours on end. "I deal with a lot of chilly wind at Whistling Straits, so I feel like an expert in this category," Parsons said. "I need a lot of layers some days when it's 30 degrees, but I still need mobility to move around and teach."
On windy days, sporting raingear over your typical cold-weather golf outfits is typically the best way to stay protected. The waterproof technology not only keeps you dry, but provides a solid barrier to lock in your body heat. Parsons' go-to wind-proof and waterproof items allow her to stay warm and do her job effectively.
RELATED: Lululemon's best lightweight golf jackets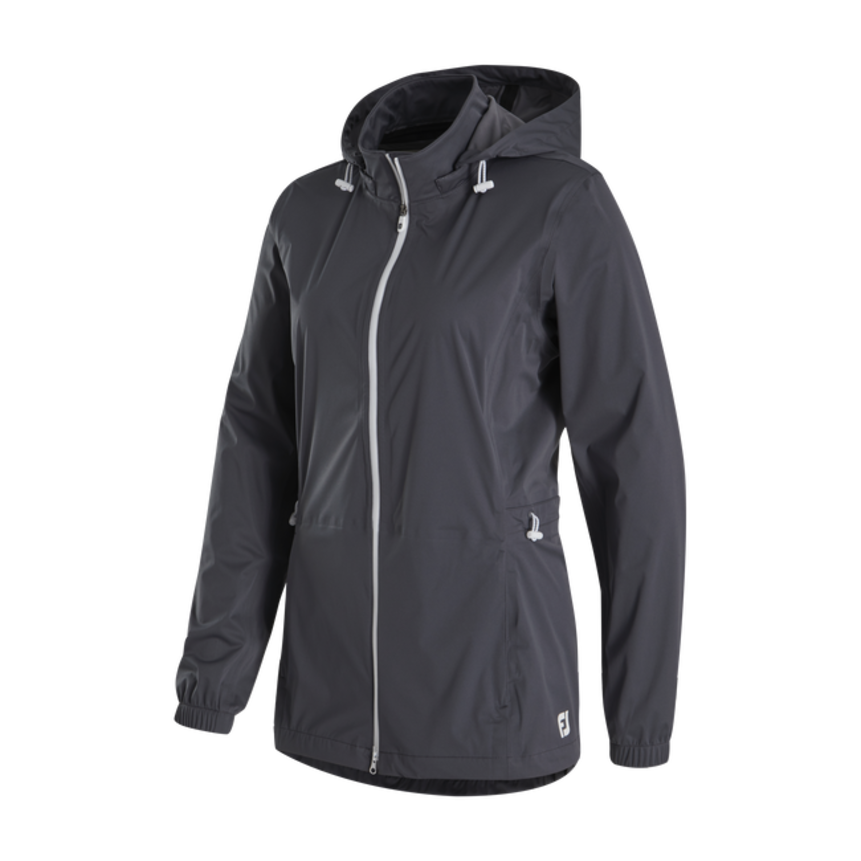 This 100-percent waterproof jacket features flexible material with three-layer bonded fabric to keep you warm in any weather condition. Parsons also wears the matching FootJoy Hydrolite Rain Pant over her standard golf pants on extra-chilly days. "I've found FootJoy rain gear to be the most reliable for layering," Parsons said, "but it also traps heat very well."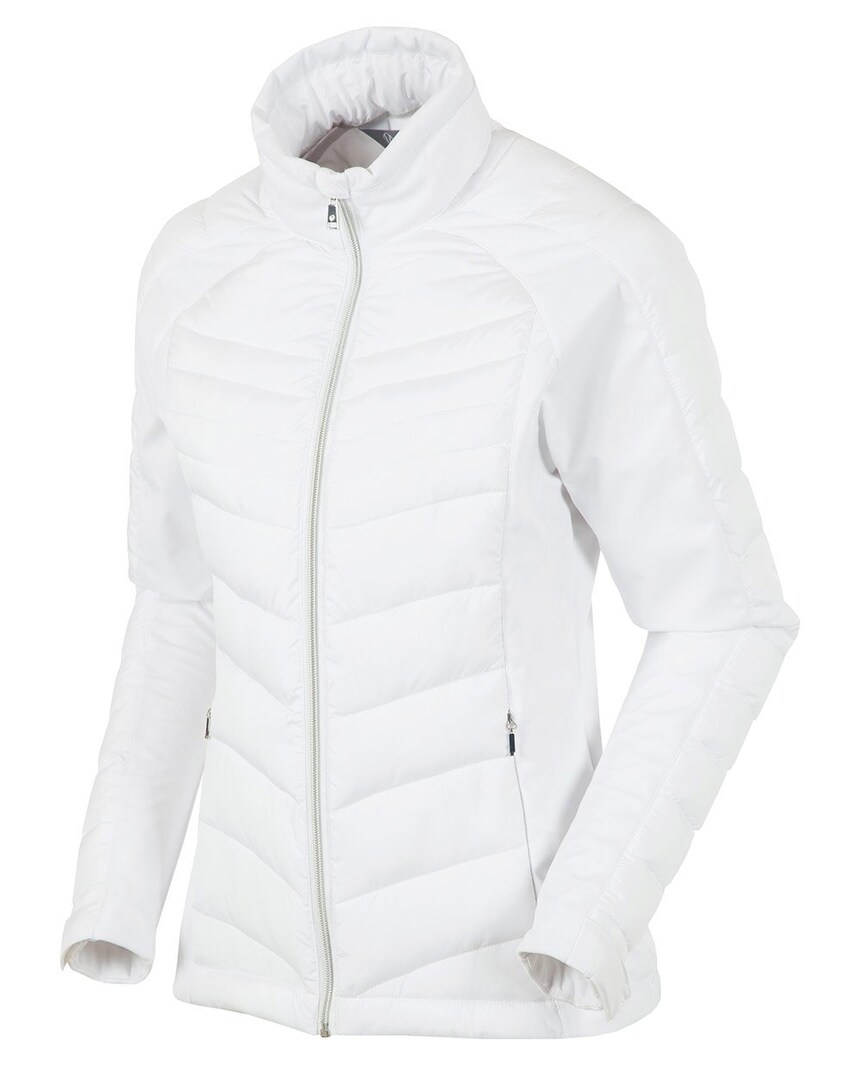 According to Parsons, Sunice jackets are "usually really thick, but super easy to move around in." This quilted layering piece provides stretch panels to maximize range of motion, while also giving you increased core warmth.
More outerwear to consider:
Hand warmth is key
Tony Shuster is a veteran caddie who now works full-time at Bandon Dunes. He has watched hundreds of golfers brave the elements—and he emphasizes that keeping your fingers warm and dry is perhaps the most essential area of focus when preparing for a frigid round. Plus, Shuster's fiancée Hannah Rawlings is the merchandise manager at Sheep Ranch—the pair stay up to date on all of the most effective extreme weather gear.
"Warm hands are so important, especially when it's raining," Shuster said. "Rain gloves are great, but they provide no defense against cold hands."

He's a fan of handwarmers, but also has a pro tip to keeping hands warm using supplies you may have at home: "Wear surgical gloves under your rain gloves. Your hands stay warm and dry. Make sure you put them on before your hands get wet!"
RELATED: Every golfer needs one of these waterproof hats
These extra-large handwarmers will provide up to 18 hours of heat on the course, while still fitting in your jacket pockets. "As a caddie, I have boxes of them," Shuster told us. "I bring some for myself and for my players. I use the large version since they provide more warmth and last longer."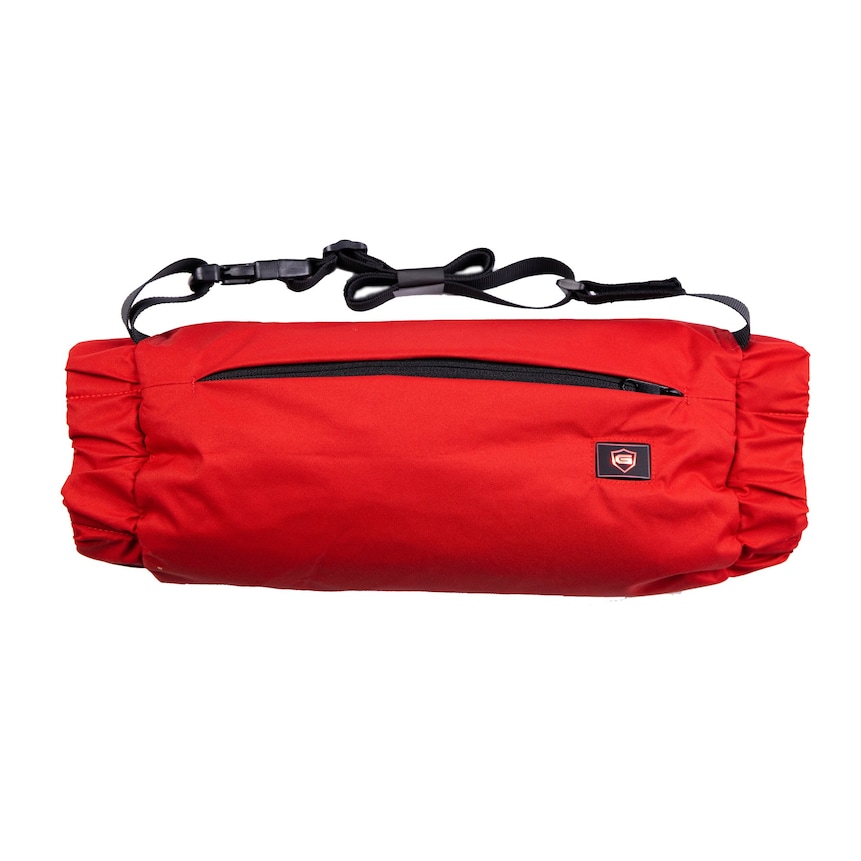 According to Rawlings, this high-tech hand warmer is a customer favorite at Sheep Ranch—where the wind off the Pacific Ocean can be a huge challenge in colder months. "It's an electric handwarmer that will work for up to 12 hours before needing another charge," said Rawlings. The wearable pouch has been used by professional athletes across several sports to maintain warmth during moments of rest and enhance performance when it's go-time.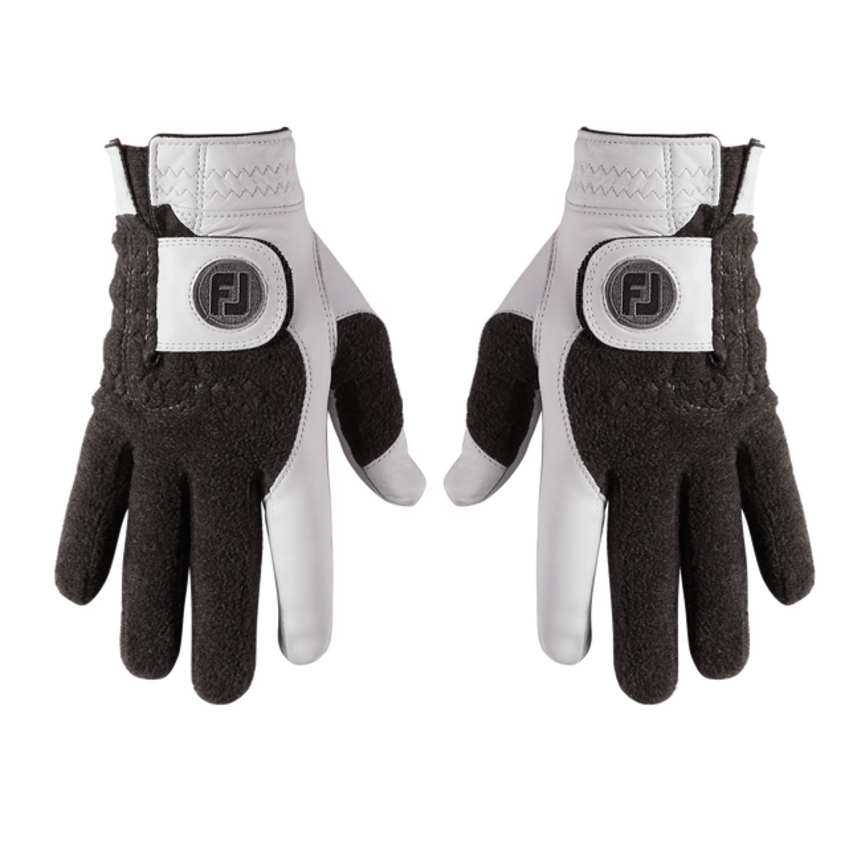 Another one of Rawlings' must-have items for staying warm, these winter-ready gloves have a fleece-lined grip comparable to normal golf gloves and a durable construction to hold up a few seasons. Invest in this pair of winter gloves in addition to your standard rain gloves—they feature excellent grip durability with a fleece lining on the backside of the glove for ultimate protection.