International Crown
China's upset, Pool B outcome possibly already set, and jersey numbers, including one paying homage to Steph Curry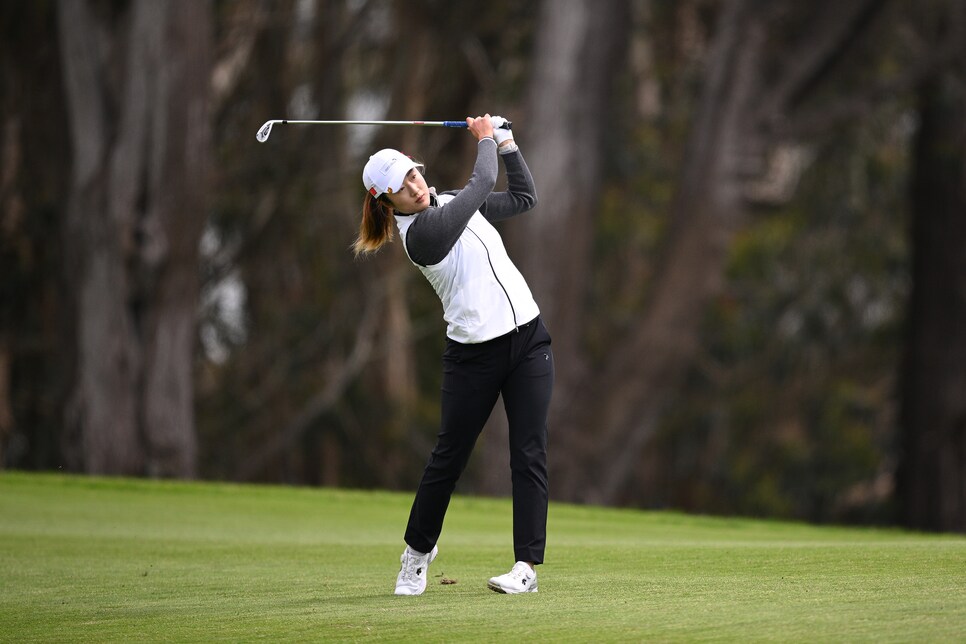 SAN FRANCISCO — "Sweeping" defined the opening day of the return of the Hanwha LifePlus International Crown following a five-year hiatus at TPC Harding Park. Australia, Thailand and Sweden all won both of their matches Thursday, earning not just two points but key tiebreakers over their opponents heading into the final two days of four-balls.
Here's what you need to know from Day 1 of Pool Play at the International Crown.
China Concocts Massive Crown Upset
Team USA's Lexi Thompson and Danielle Kang's combined Rolex Women's World Rankings spots are 23. Their opponents Thursday, Team China's Ruixin Liu and Yu Liu, combined are 396. An on-paper David versus Goliath matchup amounted to a difficult loss for Team USA. Yu Liu posted five birdies to take down two of the tour's top Solheim Cup players.
"It was very unexpected," Yu said. "I feel like the mindset really helped us because we were the last seeded player on the last seeded team, so honestly just not really having anything to lose."
Kang's challenges were highlighted on the 14th. Following a drive that barely reached the fairway, she topped a 3-wood out of the lush rough. After hitting her third onto the green, she grabbed her driver out of her bag, taking practice swings while others in the group hit their approaches.
The favorite Americans could have been pointless on home soil if not for Nelly Korda and Lilia Vu winning three-straight holes from the 13th to the 15th. Even with Team USA Solheim Captain Stacy Lewis assisting at Harding Monday and Tuesday, the Americans haven't put extensive thought into their pairings.
"I don't think there was that much planning," Korda said. "Honestly if we turned it around and I played with Danielle, I think we would have been a good team no matter what. We went with the flow, and happy to get a point for Team USA today."
Pool B might already be decided with who advances to the semifinals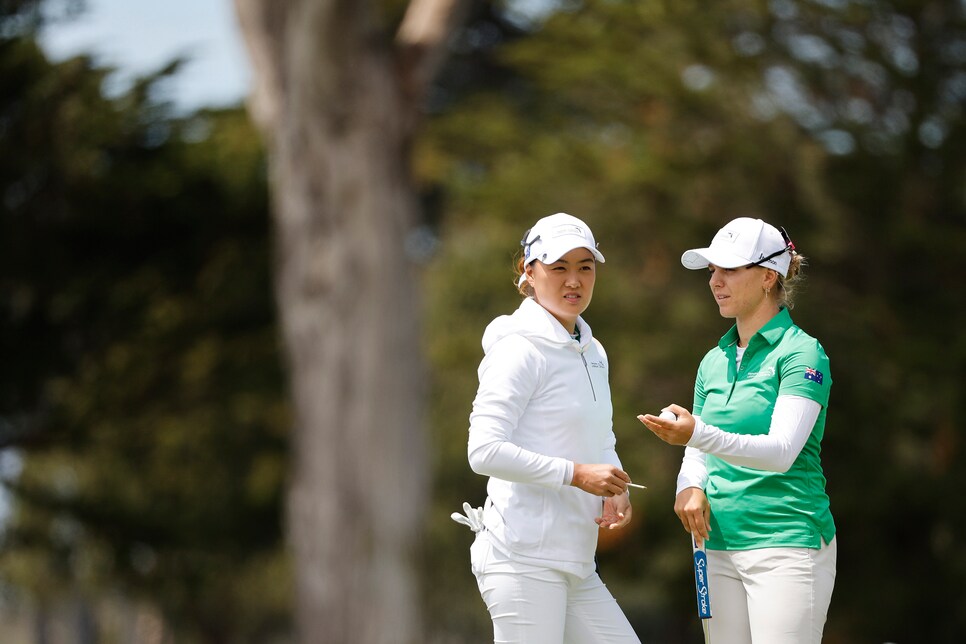 The two seeding underdogs of Thailand (6) and Australia (7) swept Japan (3) and South Korea (2) Thursday. Those are, effectively, 2½-point advantages they've notched against their first-day opponents since they took the tiebreaker along with the points.
There are four points left up for grabs over the remaining two days. That's limited time to make up substantial ground, notching the pressure on the group favorites to earn at least a sweep of their own over the next two days.
If Australia and Thailand go a half point above .500 over the remainder of pool play, their first-round opponent cannot pass them, even if they win all four remaining matches.
"Having two points for today definitely helps, but I think we're all very comfortable on this golf course, so that obviously helps with the confidence," Hannah Green said. She along with Sarah Kemp won, 2 and 1, against top 10 players in the world rankings Hyo Joo Kim (9) and Jin Young Ko (3).
Ariya and Moriya Jutanugarn, the only pair with experience playing in every Crown together this week, are locked in on Friday already. "I feel like experience helps you but also how you play, like how you're feeling that day, that match," Ariya said. "It's like match play we have to plan, we have to think what we're doing to do the next day, next round, next match."
Jersey Numbers Give Insights, Fun Moments with Players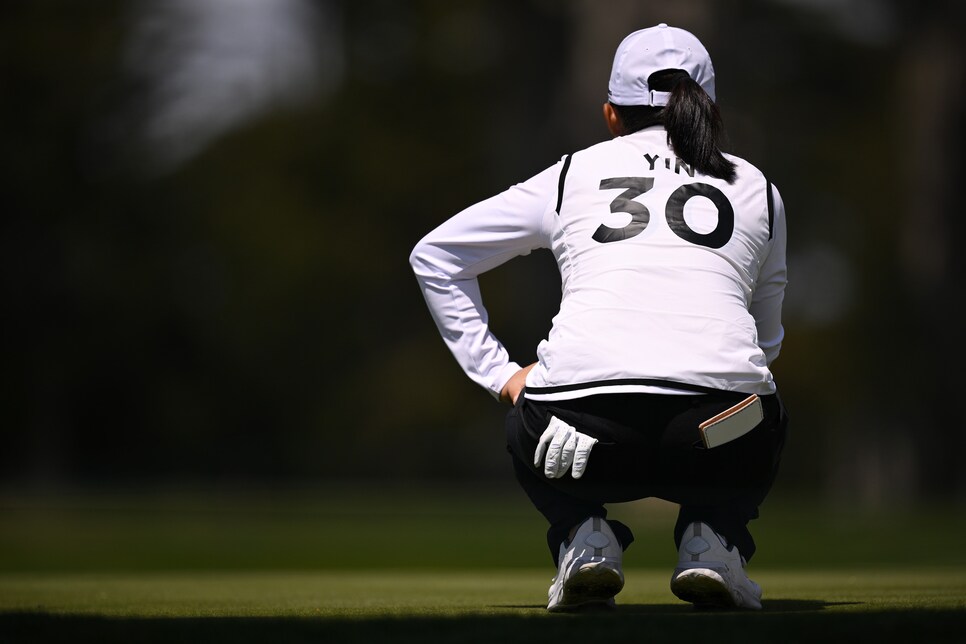 Most team sports involve players wearing jerseys and numbers. It helps fans to identify their favorite athletes. All 32 competitors got to pick a number this week. In fact, China's Ruoning Yin honored one of her favorite athletes by donning number 30, four-time NBA champion Steph Curry's number. She's been a fan for nine years, and headed to nearby Chase Center, the Golden State Warrior's home arena, following her first match at Crown to watch Game 2 of Curry's playoff series against the Los Angeles Lakers.
Thompson explained that 22 is a family number. "It's my mom's first husband that had passed, it was his favorite number, and it kind of just follows my family everywhere and kind of see it, so it's definitely special and close to our hearts," Thompson said.
In Gee Chun picked 8 because she's won eight major titles worldwide. Three are on the LPGA, most recently the 2022 KPMG Women's PGA Championship.
However, no one picked two, the ideal amount of points for their team to win during pool play days. We'll see Friday if the sweeping trend continues in San Francisco.