Fantasy Advice
Charles Schwab Challenge DFS picks 2022: Why this sleeper has the blueprint to win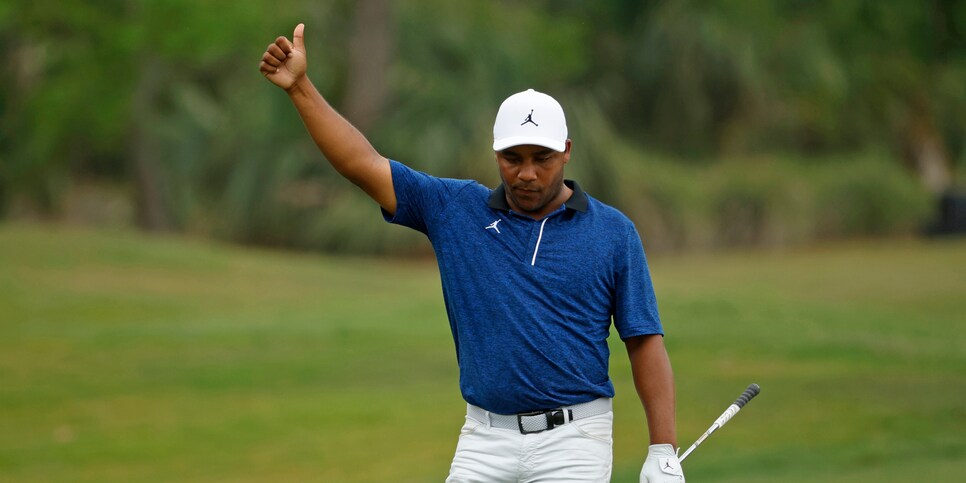 The weeks before and after a major championship tend to be the toughest weeks to handicap on the PGA Tour. Casual bettors tend to try to gauge motivation and where a player's head might be either leading into a huge event or directly thereafter. That's a dangerous game.
Stats provide a reliable base for arriving at our decisions and helping to fade the noise of narratives, and we have some of our best data from Colonial Country Club, a staple on the PGA Tour schedule since it first hosted this event 76 years ago.
Colonial is an old-school course with tree-lined fairways—meaning that precision off-the-tee will be critical this week. The first five holes will set the tone, with Nos. 1 and 2 offering excellent scoring opportunities before ceding to the "Horrible Horseshoe"—a three-hole stretch that will challenge the game's best.
Upgraded with Invitational status a few years ago, this event will feature 120 golfers with a prize purse of $8.4 million. The field is stacked post-major, including PGA champion Justin Thomas, runner-up Will Zalatoris and heartbreak kid Mito Pereira. Will you back any of those three? My advice would be to lean on the stats, and don't let too much of what you think a player might be thinking influence your decisions.
Here are my favorite plays and fades this week at the 2022 Charles Schwab Challenge.
Price range: $9,000 and above
High Upside: Sungjae Im ($9,200 DraftKings | $11,000 FanDuel)
Im had to WD from the PGA Championship last week and a KPGA event the week before due to COVID-19. He's back this week looking to pick up where he left off. He finished eighth at the Masters before tacking on two more top-25 finishes at the RBC Heritage and Zurich Classic. His ball-striking has been much improved, and he can find a hot putter at any time.
Safest Option: Viktor Hovland ($10,000 DraftKings | $11,200 FanDuel)
It wasn't a stellar finish for Hovland last week (T-41), but he quieted some critics who thought his short game was a liability at Southern Hills. He actually gained 0.38 strokes around-the-green last week, a feat that he's now accomplished in three of his past six events. He's starting to show improvement in the worst aspect of his game, which makes me very optimistic.
Most Likely To Disappoint: Tony Finau ($9,100 DraftKings | $10,300 FanDuel)
It's true that Finau has three straight top 25s at Colonial, but I'm worried that he's not that type of player anymore. This season he ranks 74th in Driving Distance and 142nd in Driving Accuracy. Though he's always been inaccurate off-the-tee, this is the first time in his career that he's been outside the top 30 in distance. There was even a five-year stretch where he was top 10 in distance. It's his worst strokes-gained season since 2016 and the red flags continue to pile up for Finau.
Pick To Win: Max Homa ($9,400 DraftKings | $10,800 FanDuel)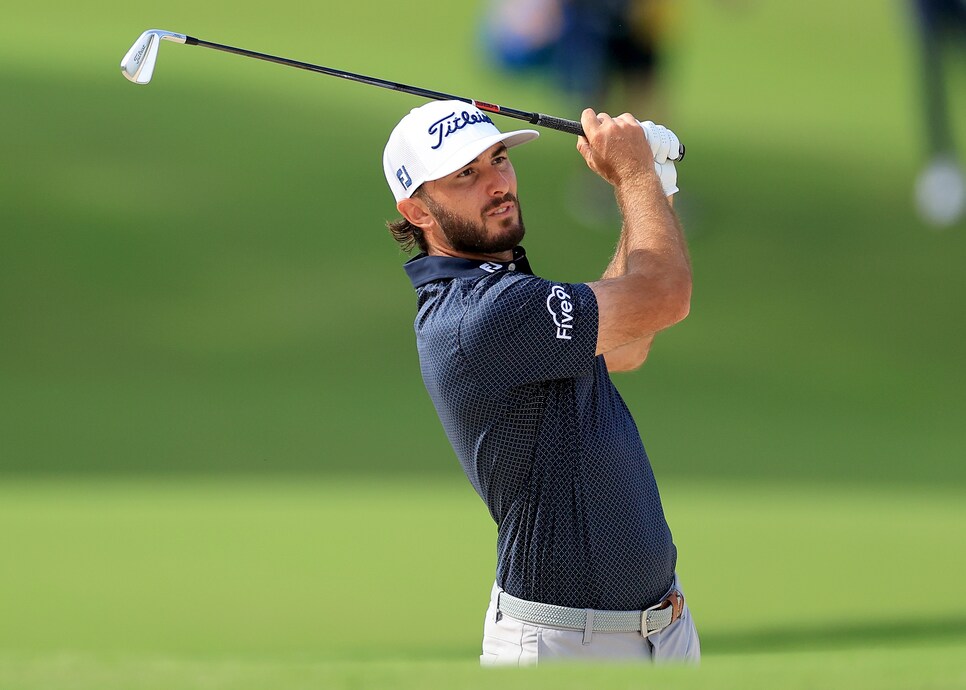 Homa is relentless and quickly turning into one of the most underrated players in the world. He's gained strokes on approach nine straight events, per the RickRunGood.com golf database. That elite ball-striking has turned into seven top-25 finishes, including a win, during that stretch. Homa is getting more comfortable contending every week, and this is a really good spot for him to do so again.
High Upside: Jason Kokrak ($8,200 DraftKings | $9,600 FanDuel)
Remember, not only is Kokrak the defending champion but he also finished third here in 2020. Colonial plays to Kokrak's strengths, allowing him to lean on his length, clubbing down in situations where his peers cannot. He's also destroyed the long par 3s in his career, and considering Colonial has four par 3s that can play over 190 yards, it makes sense why Kokrak succeeds here.
Safest Option: Davis Riley ($8,400 DraftKings | $9,800 FanDuel)
Another week, another impressive result from Riley. That's four straight top-13 finishes for the rookie, and he's doing it in a way that's very sustainable. He's gaining most of his strokes in the ball-striking categories, which is a sign that he isn't going away anytime soon.
Most Likely To Disappoint: Billy Horschel ($8,500 DraftKings | $10,100 FanDuel)
I'm quite fond of Horschel and have been backing him regularly this season, but this price is too much. When there is a sharp dropoff in field talent, with the way pricing works, it makes the "best of the rest" too expensive. That's Horschel this week—who is probably the 10th-best player in the field—but there's a huge gap between him and the "studs." And that's not being reflected in the pricing.
Pick To Win: Tommy Fleetwood ($8,800 DraftKings | $9,800 FanDuel)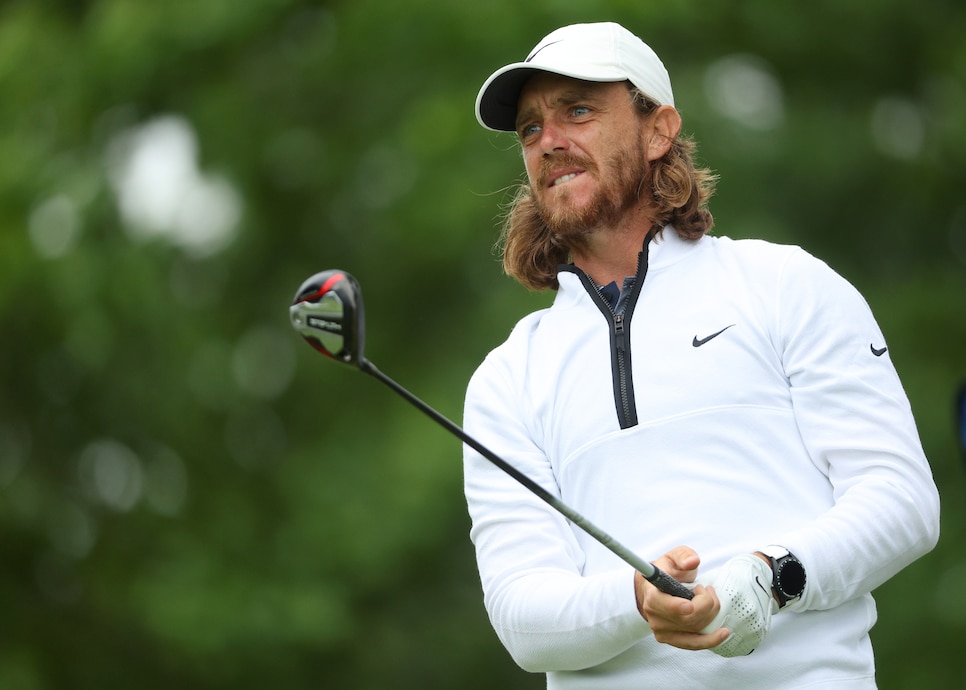 Fleetwood deserves a tip of the cap because he's playing his best golf in nearly two years. Over his past 24 rounds, he's gained 1.29 strokes per round—the sixth-best rate of anyone in this field, per the RickRunGood.com golf database. He gained strokes across the board at the PGA Championship en route to a fifth-place finish.
High Upside: David Lipsky ($7,000 DraftKings | $8,400 FanDuel)
Lipsky is starting to find his rhythm on tour. It started in Puntacana where he finished T-7, and he's added two more top-six finishes in the five events since. He struggled with the putter earlier in the year, but now he has gained strokes in two of his past three—and it's showing in his results.
Safest Option: Justin Rose ($7,700 DraftKings | $9,900 FanDuel)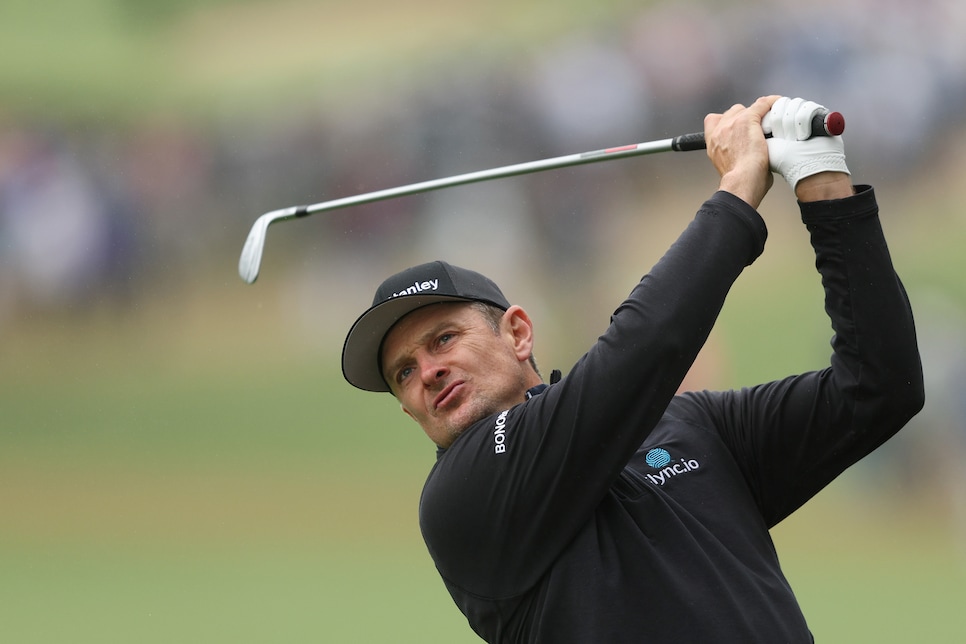 The winner here in 2018 has always had success around Colonial. He also finished third in 2020 and 20th last year. He broke out of a mini-slump with a 14th-place finish at the Zurich Classic and a T-13 finish last week at the PGA Championship. He's playing a bit better, and this is one of the better spots on the schedule for him.
Most Likely To Disappoint: Tom Hoge ($7,600 DraftKings | $9,600 FanDuel)
Hoge has been volatile since his win at Pebble Beach earlier this year and while he's coming off two great finishes, I'm less optimistic about his chances at Colonial. See, Hoge went to TCU, which probably entails quite a few responsibilities and ticket requests. In his last four trips to the event, he's missed the cut twice and his best finish is a T-40. Combine bad course history with inconsistent recent form, and I'll wait for another week.
Pick To Win: Harold Varner III ($7,800 DraftKings | $9,700 FanDuel)
Varner is starting to lay the blueprint of a golfer who's ready to win. He made the cut last week but lost over five strokes putting, the fourth-worst putting week of his career. That's unusual for Varner, who had gained strokes with the putter in five of his previous six starts, per the RickRunGood.com golf database. He's earned three top-six finishes in his past seven starts in the midst of the best year of his career.
High Upside: Adam Long ($6,900 DraftKings | $8,600 FanDuel)
Of all the golfers in the $6,000 range, Long has gained the third-most strokes to the field in the past 24 rounds. His skill-set leans on accuracy off the tee—not distance—which will be welcome around Colonial. That's likely the reason he has two top-20 finishes here in his past three trips.
Safest Option: Kevin Streelman ($6,800 DraftKings | $8,200 FanDuel)
Streelman's strength is finding fairways, gaining more fairways to the field than all but two other golfers in this price range. His past five trips to Colonial have produced two top 20s, and he's missed the cut only once.
Most Likely To Disappoint: Scott Stallings ($6,400 DraftKings | $8,000 FanDuel)
Stallings is currently finding himself in a bit of a slump, missing the cut in four of his past five. Unfortunately, it appears to be a different problem in his game every week, which doesn't offer much optimism for a turnaround. He won't even have good vibes when he arrives at Colonial, where he's missed the cut in six of his nine trips and has only one finish inside the top 60.
Pick To Win: J.T. Poston ($6,600 DraftKings | $8,500 FanDuel)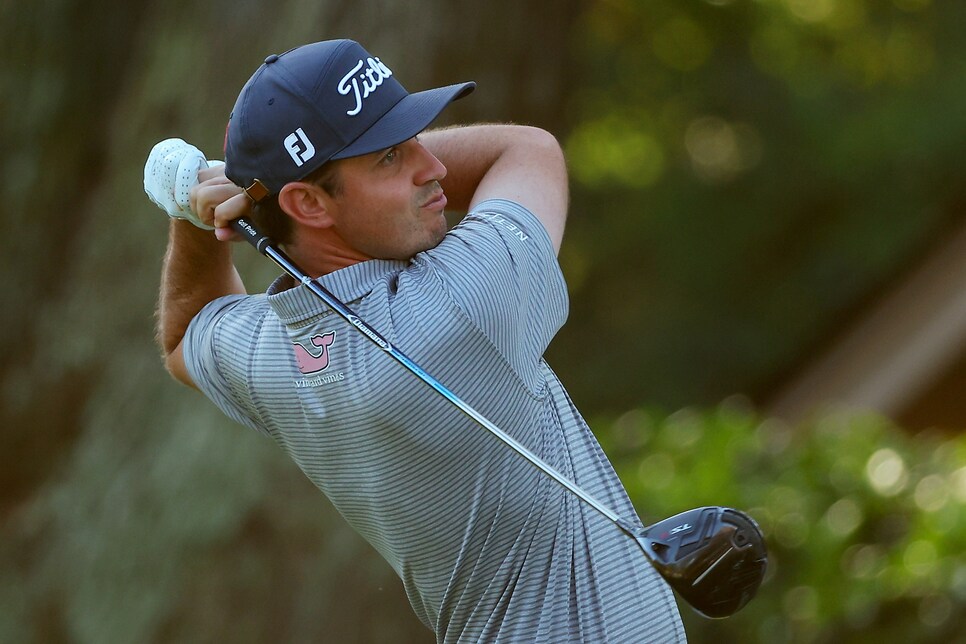 Poston's best results this season are a T-9 at TPC Potomac and a T-3 at Harbour Town. Those are two courses that will ask for precision over power, just like Colonial. That's probably part of the reason he has two top 20s in his past four trips to this event.