First Look
The sportsbook at TPC Scottsdale looks like it's going to be incredible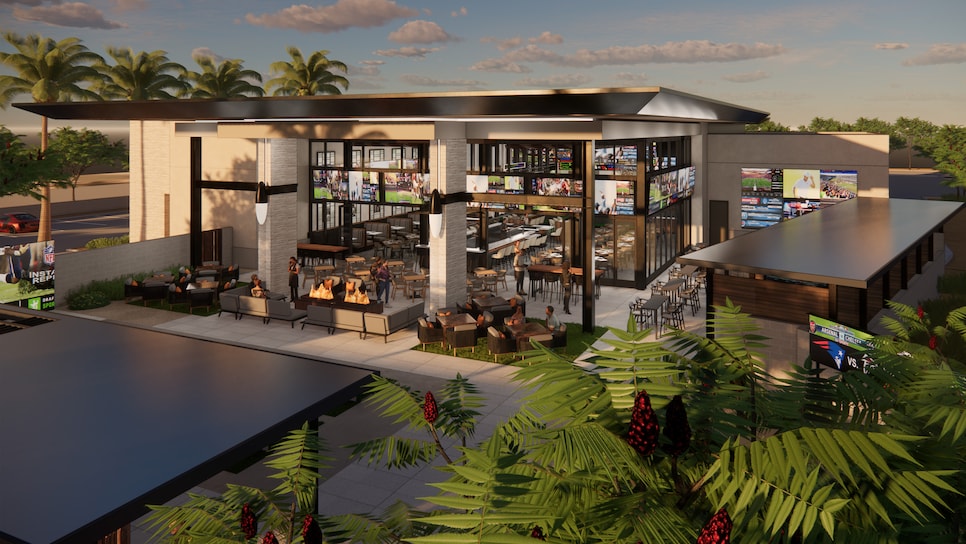 Finally, we have our first look at what the new sportsbook will look like—and some more details on timing.
The PGA Tour announced that the city of Scottsdale approved the plans for the sportsbook last week, so construction is set to begin in May. The current timeline is for the book—which will feature more than 3,400 square feet of video walls and screens—to open in Fall 2023.
Here are some renderings passed along from the PGA Tour: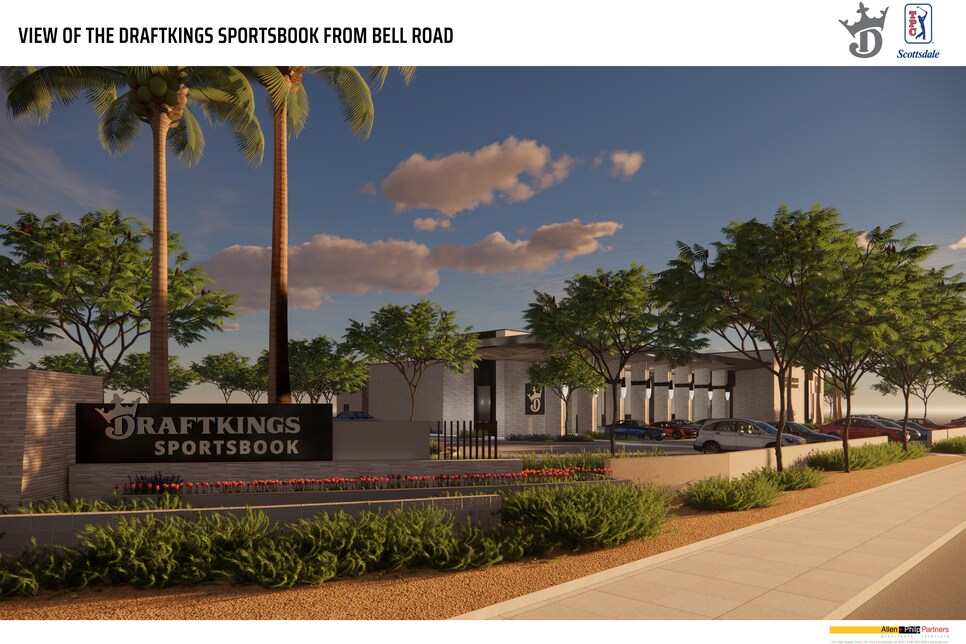 The back entrance will allow access from TPC Scottsdale's Stadium course ... just make sure you pay for your green fee before heading over to place your bets.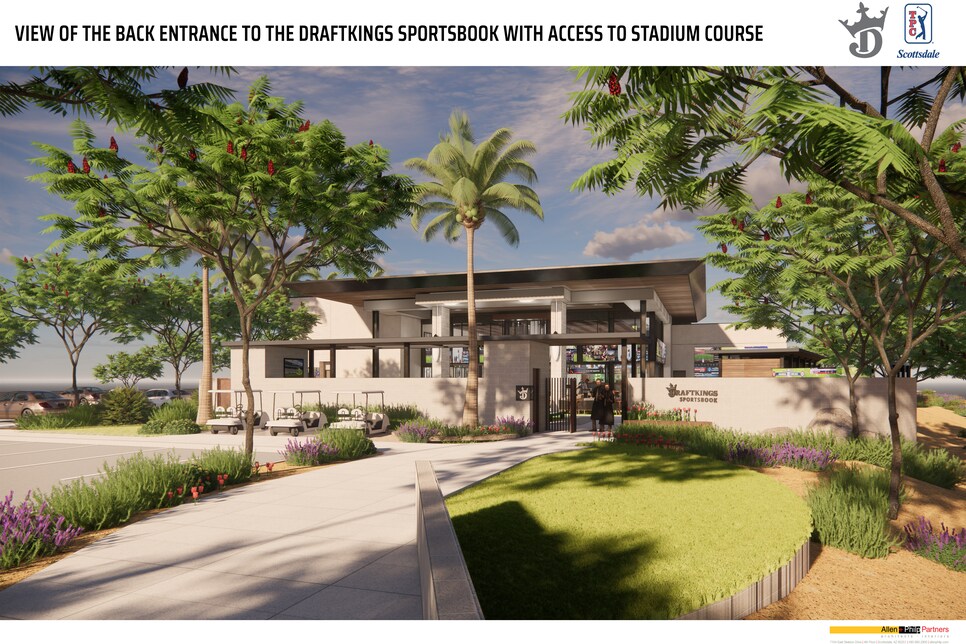 Plans call for 390 seats in the interior and exterior of the sportsbook: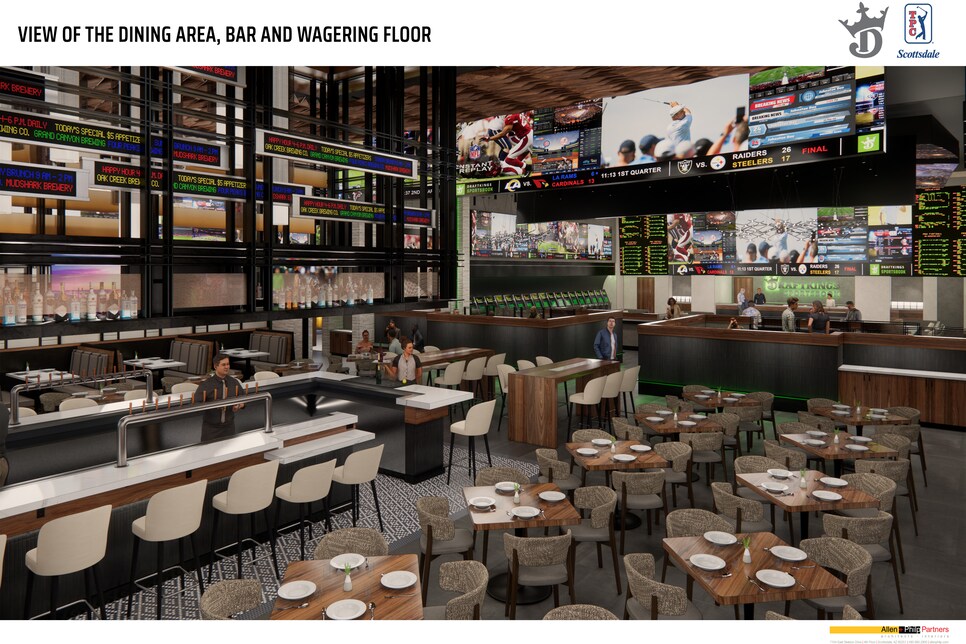 The restaurant in the sportsbook will include "elevated domestic fare" and up to 12 beers on tap, the tour says.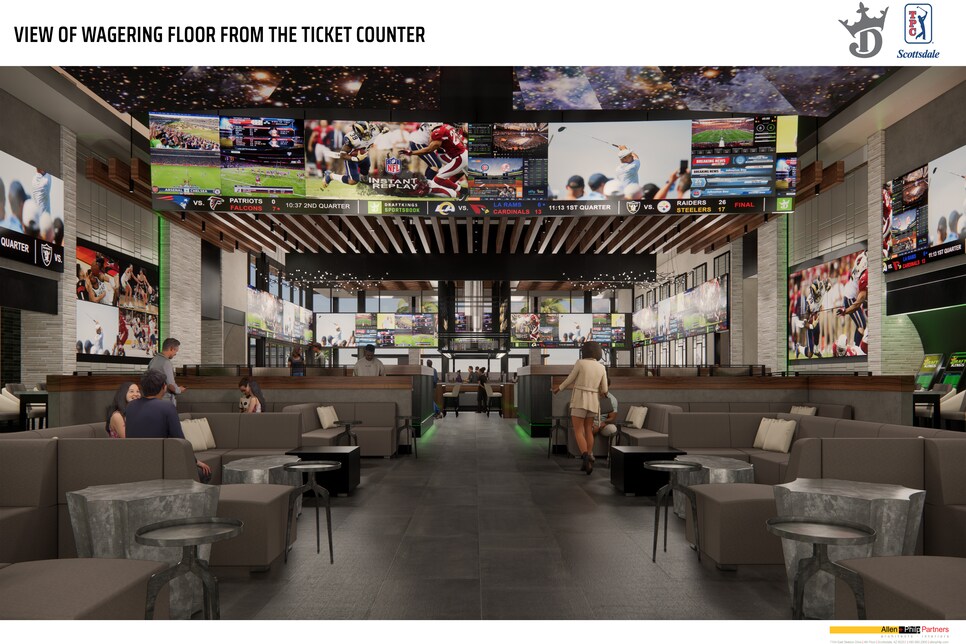 The outdoor/patio experience (opening photo) will include cabanas that are available to VIPs and fire pits.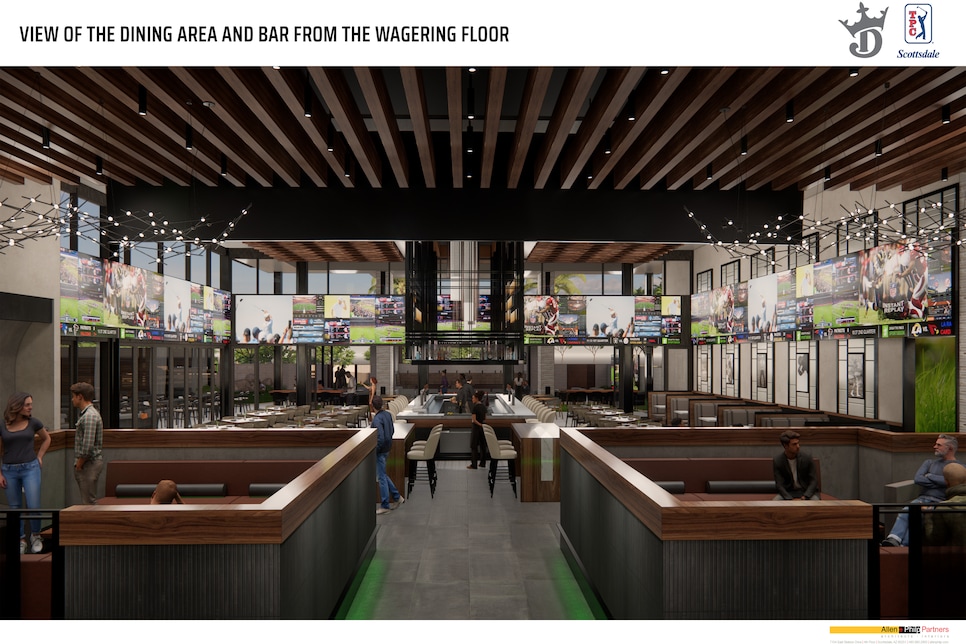 The sportsbook will be right across the street from the 18th hole at the Stadium Course: