So close …
The most infamous 72nd-hole collapses in men's major championship history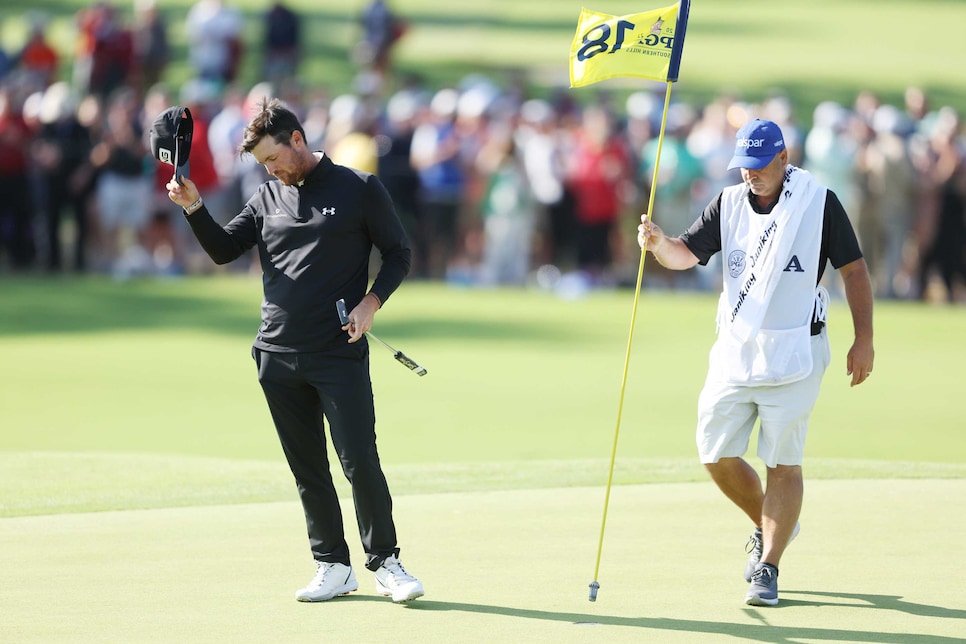 Mito Pereira on the 18th green after making a double bogey and missing a playoff at the 2022 PGA Championship.
Richard Heathcote
TULSA — What might have been? That's what Mito Pereira will be thinking for a while in the wake of the 104th PGA Championship. With 71 holes down, and one to play at Southern Hills, the 27-year-old from Chile needed a par on the home hole to close out a one-stroke win and become the first golfer from his homeland to win a major championship.
Instead, his drive found the creek right of the hole, and he could do no better than double bogey. Rather than of joining a list of rookies to win in their first PGA Championship appearance, he joins an ignominious group of golfers who have seen a major slip from their hands on the 72nd hole.
And oh what a group it is. Here are some of the most memorable 72nd-hole men's major collapses:
Sam Snead, 1939 U.S. Open
It was the one that got away for Snead after making a triple-bogey on the 18th hole at Philadelphia Country Club, falling two strokes back of a playoff between Byron Nelson, Craig Wood and Denny Shute. Snead never won a U.S. Open, keeping him from being another member of the career Grand Slam club.
Herman Keiser's three-putt on the 18th gave Hogan a birdie chance for the title. But then Hogan three-putted himself from from 12 feet for bogey that allowed Keiser to claim his lone major championship title. Hogan would get redemption with Masters wins in 1951 and 1953.
Arnold Palmer, 1961 Masters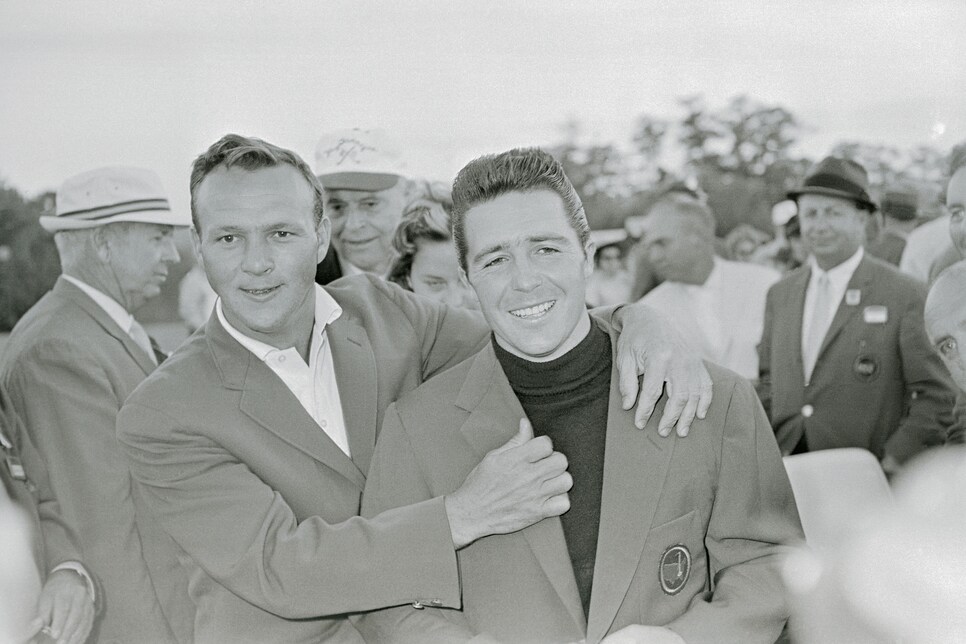 Palmer looked like he would be the first repeat winner at Augusta National, needing just a par on the 18th hole. After hitting the fairway, Palmer pushed his approach into a greenside bunker. He hit his third off the green, failed to get his fourth anywhere near the hole. An eventual double bogey allowed Gary Player to win and become the first international player to slip on a green jacket.
Doug Sanders, 1970 Open Championship
A short miss for par on the 18th at the Old Course, cost Sanders the claret jug, dropping him into a playoff with Jack Nicklaus that he would lose the next day. Standing over the par putt, Sanders picked at a piece of brown grass, but then never restarted his putting routine, burning the right edge with his putt for victory.
Three shots in front with three holes left, Sneed proceeded to bogey 16, 17 and 18. It dropped him into a playoff with Fuzzy Zoeller and Tom Watson, the first of the sudden-death variety rather than a full 18 holes. Zoeller's birdie on the second extra hole made him the second Masters rookie (and most recent) to win the green jacket.
Jean Van de Velde, 1999 Open Championship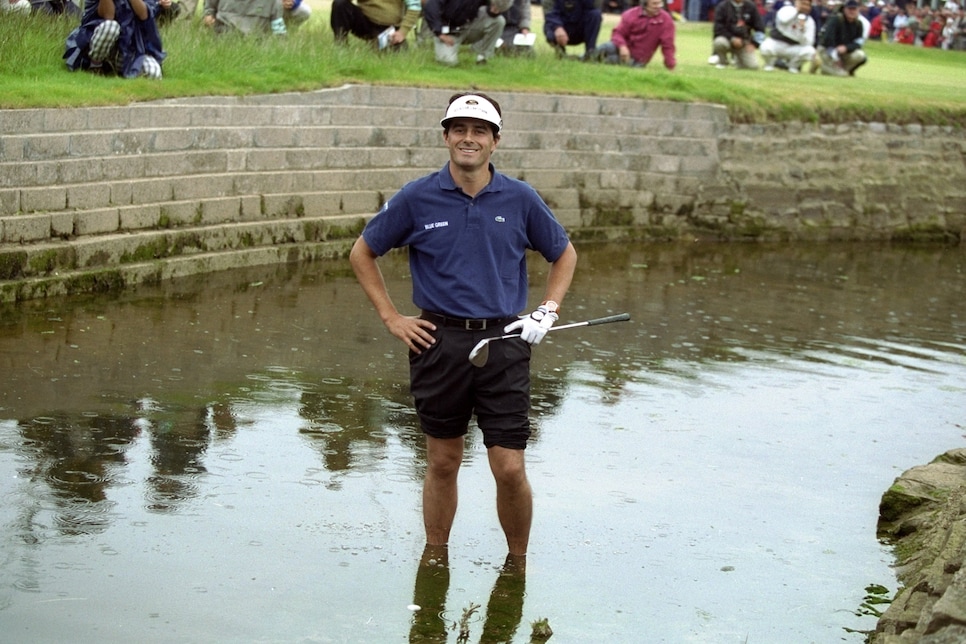 The Frenchman had a three-shot cushion stepping on to the 18th at Carnoustie, then proceeded to make all sorts of mistakes, starting with driver off the tee and then a third shot into the Barry Burn, en route to a triple-bogey 7. He could have made amends in a playoff, but eventually fell to Paul Lawrie.
Phil Mickelson, 2006 U.S. Open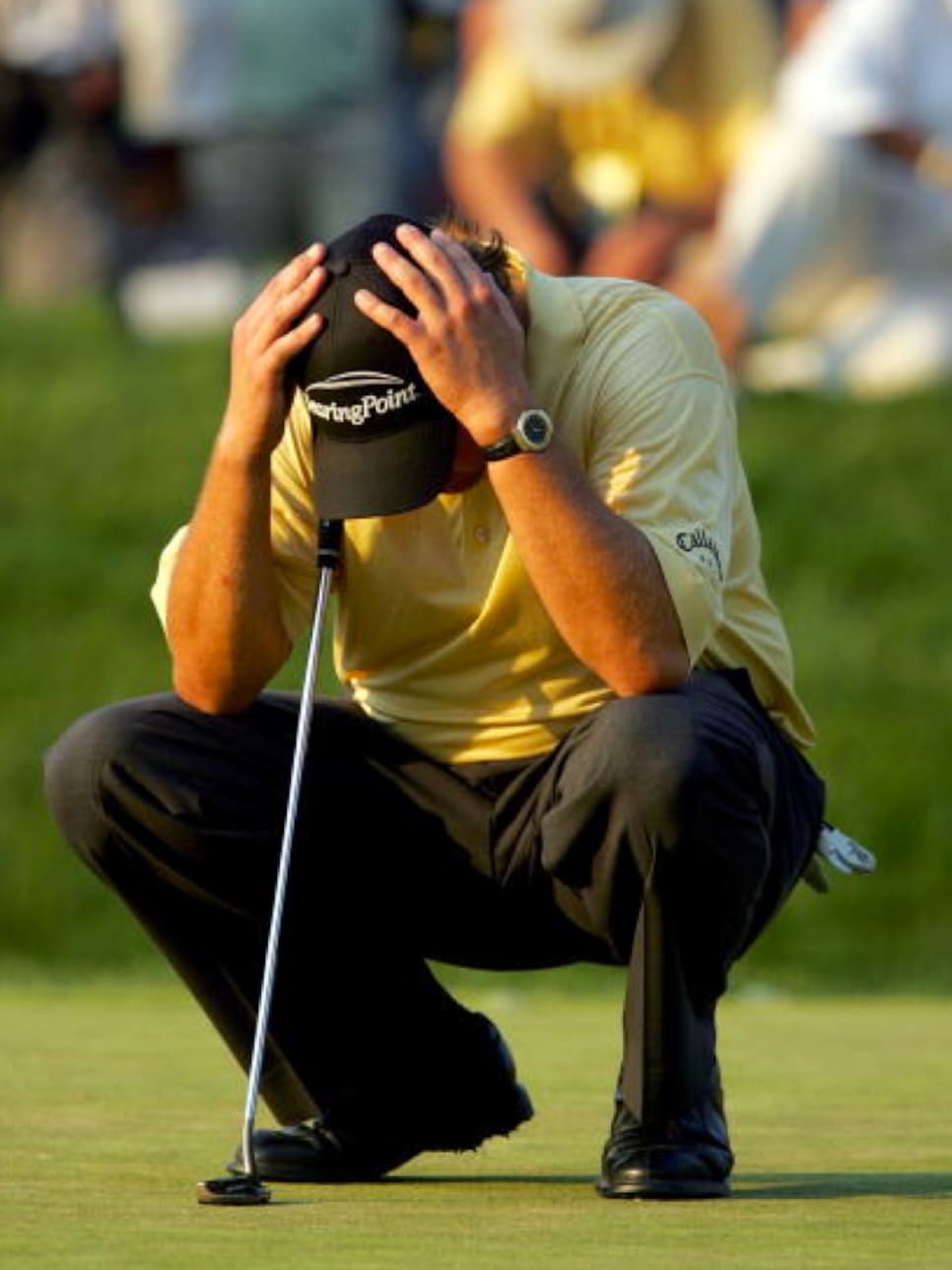 The most painful of Mickelson's six runner-up finishes in the U.S. Open came at Winged Foot, where Lefty need a par to win, but hit a wayward drive, hit a tree with his second shot and tripped up with a double bogey to miss a playoff.
Tom Watson, 2009 Open Championship
A sixth claret jug and the honor of being the oldest winner of a major championship was there for the 59-year-old at Turnberry if he was able to make par on the 18th. But his approach just went long and he couldn't get up-and-down from back of the green. He then fell to Stewart Cink in a four-hole aggregate playoff.
Dustin Johnson, 2010 PGA Championship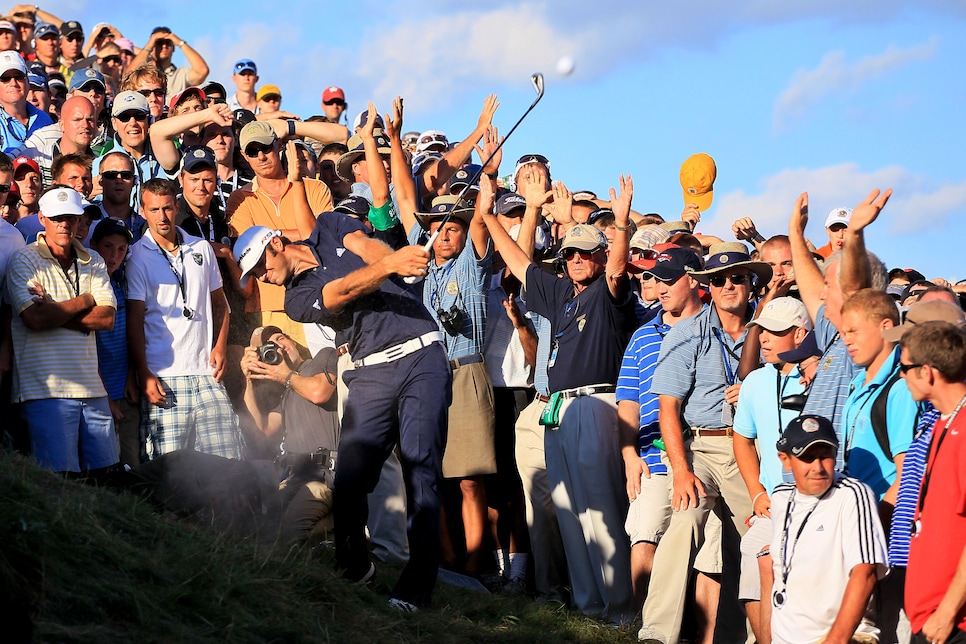 DJ birdied the 16th and 17th at Whistling Straits for a one-shot lead, but pushed his drive on the 18th into a waste area. Surrounded by fans, he hit his approach to the green, and scrambled for bogey to seemingly get into a playoff with Martin Kaymer and Bubba Watson. But rules officials alerted him behind the 18th green he actually grounded his club in the sand, which was a breach of Rule 13.4 and added two more strokes to his score.