Bad Beats
There are no words to describe the pain of this bettor's losing Mito Pereira ticket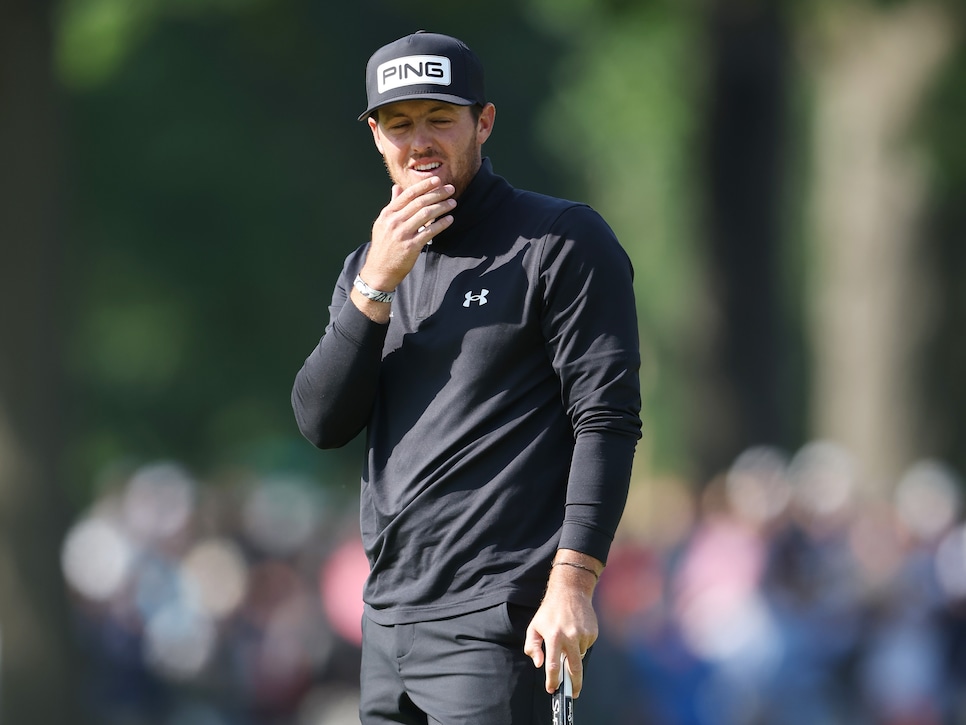 The final round of the 2022 PGA Championship on Sunday was the shining example of how golf and gambling are so alike. Just when you think you have them both figured out, you are served a swift reminder that there's no such thing as "figuring" either out.
For 71 holes, Mito Pereira seemingly did have it figured out. Despite some shaky driving and iron play that forced him to grind for a bunch of pars, he still arrived at the 72nd tee leading by one, needing only par to secure his first major championship. That's about as close to "figuring it out" as it gets in professional golf.
Of course, we all know what happened next. Pereira tried to find the fairway with an awkward lash at the ball, which found the creek and led to a catasrophic double bogey that knocked him out of the playoff. He went from having one hand on the trophy to not even having a chance to play for it in a matter of minutes.
My. Goodness. PAIN. Incredibly, you'll notice that Peabody made this bet on Friday, after Pereira was already two under. But with so much golf left, and the fact the likes of Rory McIlroy, Justin Thomas, Will Zalatoris and a number of others were ahead of Pereira, he was able to find these massive odds on Pereira to win. Pereira then proceeded to shoot one of the low rounds of the week on Friday, a six-under 64, and he was sitting pretty, one off the 36-hole lead of Zalatoris.
Then, a third-round 69 gave Pereira a three-shot lead heading into Sunday, and he remained in or tied for the lead for the entire day up until the 72nd green, where this $500-to-win-$150,000 ticket went up in flames. Credit to Peabody, who took the whole ordeal in stride like any other pro sports bettor would:
Bingo. The sun rose again on Monday for both Rufus and Mito. It's a new week. Back to the grind. Etc., etc.